Joint ingredient shown to work in only five days
Joint ingredient shown to work in only five days
The revolution in joint-health supplements continues with innovative, fast-acting AprèsFlex brand frankincense.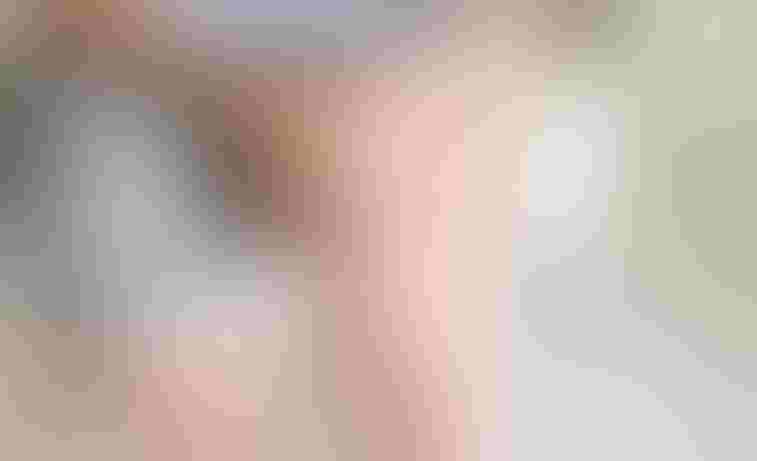 Move over, slow-acting glucosamine. Consumers want relief from joint pain in days, not months, and an enhanced-bioavailability frankincense ingredient has been shown to provide joint-pain relief in only five days.  
The ingredient, branded AprèsFlex, is a next-generation 5-LOXIN (Boswellia serrata, or frankincense) with higher bioavailability. 5-LOXIN, sourced from supplier PLT Health Solutions, is the fast-acting ingredient used in market-leading supplement brand, Osteo BiFlex, which calls it 5-LOXIN Advanced as an exclusive on its bottles.  
In the third human study on AprèsFlex, results were consistent with previous studies in terms of time to joint comfort efficacy and dose.  
The significance of this study is that it is the second double-blind, placebo-controlled trial that shows results as soon as five days at a 100 mg/day dose. In perspective, dose size for glucosamine and chondroitin is 1,500 mg and 1,200 mg, respectively, and efficacy starts in generally about six to eight weeks—that's two supplement bottles' worth.  
This study will give more risk-averse consumer products companies more confidence in messaging five days to relief. Most people reach for non-steroidal anti-inflammatories when joints ache, and then grin and bear it for months before glucosamine supplements kick in. The five-day solution thus is an important value in this space. 
"When it comes to mobility, there can be a disconnect between what consumers want and what existing solutions deliver," Seth Flowerman, President & CEO of PLT Health Solutions. "Too often, natural joint and muscle health solutions require large doses that take weeks or even months to show improvements—and the science backing these ingredients doesn't support what consumers are looking for." 
AprèsFlex is a patented, synergistic combination of two proprietary extracts derived from  Boswellia serrata  gum resin, launched in 2013. The oral bioavailability of acetyl-11-keto-beta-boswellic acid (AKBA) from AprèsFlex is significantly higher than that of other commercially available Boswellia extracts, which allows for a lower daily dose, with enhanced efficacy. In joint health products, AprèsFlex is used often as a standalone ingredient or in conjunction with other ingredients to power some of the best-known joint health consumer brands in the world. It has been the subject of seven pre-clinical studies and three published human clinical trials. 
Study details 
Specifically, researchers in India examined the efficacy of AprèsFlex in the management of joint comfort and function in a randomized, double-blind, placebo clinical trial. Sixty-seven subjects received either 100 mg/day of AprèsFlex or a matching placebo for 30 days. Measurements included The Western Ontario and McMaster Universities Osteoarthritis Index (WOMAC), Visual Analog Score (VAS), the Lequesne algofunctional index (LFI) and six different blood biomarkers. Measurements were done on days 0, 5 and 30.  
The study showed that AprèsFlex provided significant improvement (p<0.05) in all pain and physical function scores at five days compared to placebo. Post-trial, VAS, LFI, WOMAC pain, WOMAC stiffness, WOMAC function, and total WOMAC scores decreased in the AprèsFlex group by 45%, 40.9%, 44.4%, 66.3%, 44.4%, and 48%, respectively.  
Beyond joint comfort and function improvements, AprèsFlex was also shown to offer statistically significant positive changes on biological markers associated with joint health and inflammation metabolism, including TNF-alpha, C-Reactive Protein (CRP), and Interleukin-6 (IL-6). It was also shown to significantly inhibit matrix metalloproteinase (MMP-3), an enzyme that breaks down cartilage, collagen, and connective tissue.  
Previous studies with AprèsFlex showed 56% reduction in pain scores at 30 days. A similar study with AprèsFlex showed a 69% reduction in pain scores at 90 days. 
According to Jeremy Appleton, N.D., director of medical and scientific affairs for PLT, this new study confirms previous results with AprèsFlex and should give innovators of joint health and mobility products confidence in the fast-acting messaging supported by the science.  
"We now have three double-blind placebo-controlled clinical trials that validate the efficacy of AprèsFlex, and two demonstrating improvements as early as five days, at a low dose," he said. "These outcomes support our customers' "fast-acting" claims for their products containing AprèsFlex." 
Subscribe and receive the latest insights on the health and nutrition industry.
Join 37,000+ members. Yes, it's completely free.
You May Also Like
---