Formulating for an expanding bone & joint health supplements market
Formulating for an expanding bone & joint health supplements market
Brands should consider a broad range of potential consumer audiences as they develop new products or expand their existing bone and joint health lines.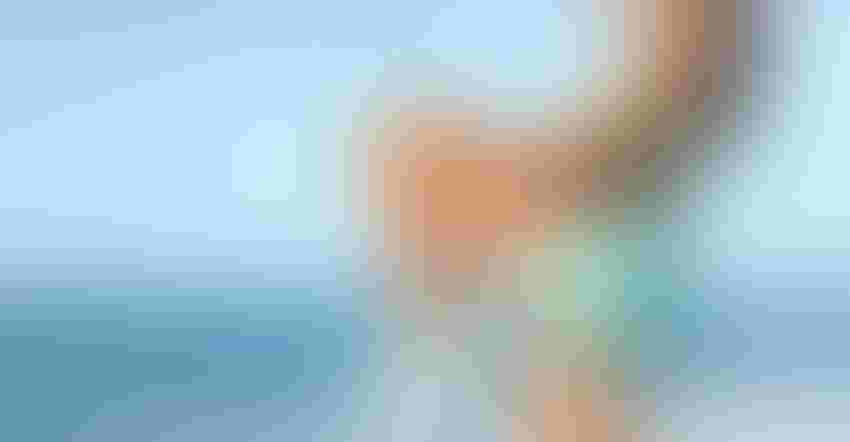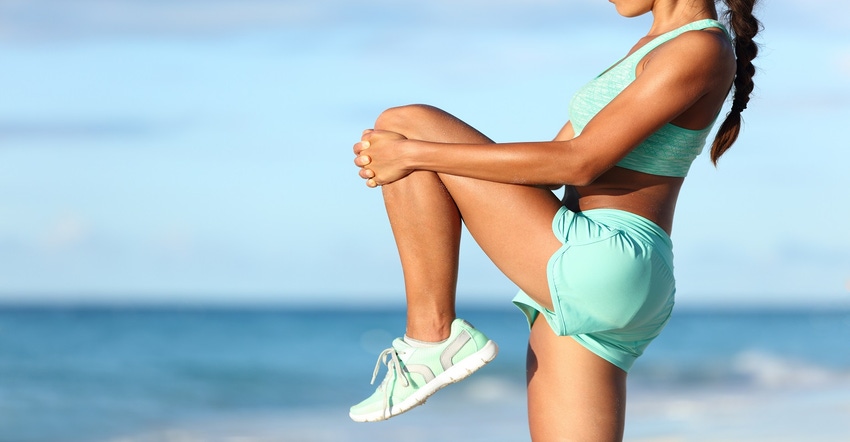 Among the first important steps in product development and formulation in any supplement space is to identify the desired target market. For the bone and joint health supplement space, as today's market continues to expand, this presents new consumer audiences and opportunities for brands to consider.
The traditional key market audiences targeted for bone and joint health and related orthopedic supplement products were typically men and women ages 50 and up. In more specific cases, it would be those experiencing arthritis and other bone and joint health issues. However, in recent years, with the ongoing trend of growing consumer interest and savviness in health and wellness, an expansion is occurring—both of the market and the categories within the bone and joint health supplement space.
Today, for example, a younger target market—in their late 20s to late 30s—is taking preventive actions toward their health. This target market includes those who have been working from home during the pandemic and putting a greater focus on practicing self-care and a healthy lifestyle.
Another area seeing a stronger push to promote bone and joint health is for workout enthusiasts and weight lifters, as well as runners and others who participate in frequent cardio activities that affect the knees. The traction for bone and joint health has even evolved into the pet supplements space, particularly for dogs. These markets are all among the broader range of potential consumer audiences that brands can consider as they think about developing new products or expanding their existing bone and joint health line.
Choosing ingredients, from traditional to trending
Once a brand has identified its target market, it can start thinking about formulation strategies to create an innovative product to appeal to the particular audience and its needs. Fortunately, a number of excellent ingredients can be used in bone and joint health supplement product development.
Among the most common ingredients used for traditional bone and joint supplements are vitamin D, vitamin K, calcium, collagen, glucosamine and chondroitin. The following overview highlights some of the key benefits of these ingredients, as well as recommended daily values to consider for supplement formulations:
• Vitamin D deficiency can be linked to bone loss. Vitamin D helps the human body absorb calcium, which is necessary for bone health. The recommended daily value of vitamin D is 20 mcg in adults and children age 4 and older.
• Vitamin K helps with maintaining bone density and allows for healthy functioning proteins in the body's cartilage, bones and joints. The recommended daily value of vitamin K is 120 mcg in adults and children age 4 and older.
• Calcium is commonly known as a mineral that helps maintain strong bones. Calcium is not naturally produced by the human body, so it must be consumed through diet in tandem with vitamin D to aid with absorption. The recommend daily value of calcium is 1,300 mg in adults and children age 4 and older.
• Collagen can aid in keeping joints strong and relieving pain, as well as improving joint stiffness and symptoms of osteoarthritis (OA). Consumption of collagen offers potential benefits around bone loss prevention, which can lessen the changes of bone breakdown; and it has also been found to boost mineral density.
• Glucosamine and chondroitin promote formation and repair of articular cartilage, and have been found to have anti-inflammatory effects related to joint pain.
In addition to these more traditional ingredients, brands can look to newer trending ingredients to help their products stand out in this evolving space. This includes combining botanically sourced ingredients in bone and joint health supplements. The health and wellness space is always pushing to offer more natural options. For example, natural ingredients such as turmeric (active ingredient Curcuma longa) and ashwagandha (Withania somnifera) have become very popular with consumers, and are great options for innovative bone and joint health formulations to potentially attract a broader audience.  Some osteoporosis supplement brands feature extension lines with turmeric added.
Market considerations and product combinations to broaden reach
As contract manufacturers and product development specialists guiding brands, to properly evaluate the best formulation options for a particular supplement—whether for bone and joint health or other health markets—we always stress the importance of understanding and considering the brand's target audience and allowing that to inform the product development process. If your audience is a younger demographic, for example, look for any interesting trending ingredients that may apply and appeal to that younger audience looking for "the next best thing." Also, pricing for a younger audience should be as efficient as possible. Older audiences may be looking for more effectiveness and overall results, so be sure to look into effective dosages that will best benefit this consumer.
Another consideration is product combinations and blends to provide potential cross-market opportunities and create a more innovative supplement to attract and benefit a broader audience. Bone and joint supplements can easily be combined with many wellness SKUs to leverage the overarching trend of self-care. A more obvious combination would be to formulate anti-inflammatory ingredients with bone and joint health, as these health concerns often go hand in hand. Another interesting target would be combining bone and joint health with pre- or post-workout supplements as a preventive measure. In the women's health space, targeting women experiencing or approaching menopause and the associated calcium deficiencies is also a great example of how bone and health supplements can be combined across categories to broaden a product's reach.
Finally, for brands to succeed in the bone and joint health space and other markets, it's important to remain adaptable and to try to stay informed about growing trends to drive product innovation. Leveraging the support of industry partners can be valuable in providing resources to stay ahead of the curve.
Interested in more bone and joint content? Click the link to access our free "Strong bones, flexible joints: Nutrients and formulations that maximize musculoskeletal health" digital magazine.
Algin Guingao is a product development supervisor at Lief Labs, where she works closely with sales and R&D to complete formulation and ideation for clients. Algin holds a bachelor's degree in food science and administration. Based in Valencia, California, Lief Labs is a formulation and product development innovator and manufacturer of dietary supplements.
Subscribe and receive the latest insights on the healthy food and beverage industry.
Join 47,000+ members. Yes, it's completely free.
You May Also Like
---