Declining joint, bone supplements bound to bounce back
Declining joint, bone supplements bound to bounce back
Although bone and joint supplement sales have stalled, they still represent sizeable revenue—and the promise of a market ready to advance.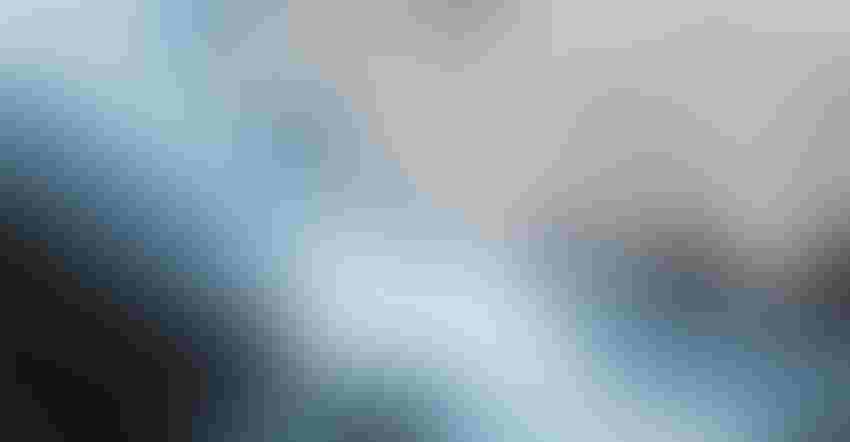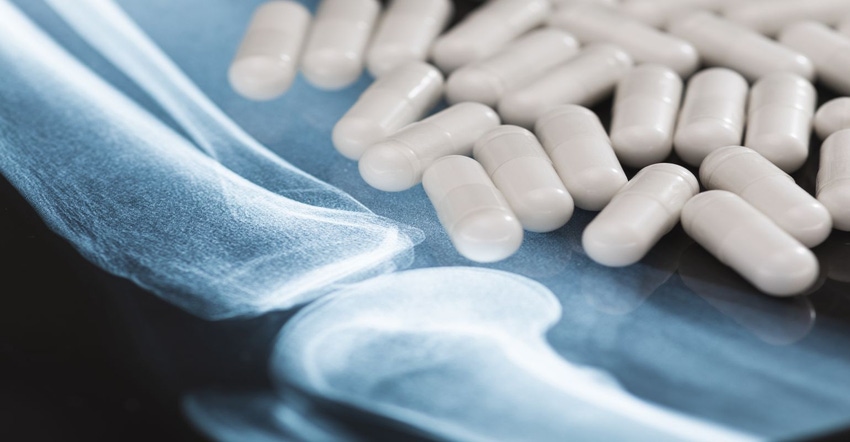 According to CDC, by 2040, an estimated 78 million (26%) U.S. adults will be diagnosed with arthritis. Compared to 2015—with 54 million adults diagnosed—that's a 44% increase in expected prevalence.
Between the increase in arthritis numbers and activity already evident in the market, more consumers are likely to begin seeking vitamins and supplements to not only combat their current pain, but to maintain the health of their other bones and joints.
Vitamins and supplements specifically targeting joints are up 3.5% year over year (YOY) in dollar percent growth, with $317.46 million in total revenue. On the other side, calcium and bone supplements are in slight decline at -2%, but with a very similar revenue of $314.18 million. (SPINS Natural Enhanced + MULO channels powered by IRI). Sales on Amazon are showing a similar trend YOY: Joint supplements are down 2% in dollar sales, while calcium and bone supplements are stagnant at 0% (SPINS ClearCut Analytics).
Calcium has long been the reigning go-to supplement for consumers experiencing concerns with their bones and joints, but as other ingredients hit the market, calcium's overall growth has flatlined; however, it remains the top grossing ingredient in the space. Other commonly sought out ingredients include glucosamine, chondroitin, magnesium and combinations of each. While these ingredients are all at the top in revenue, they are declining in brick-and-mortar dollar sales. On Amazon, glucosamine—which makes up 10.58% of the joint supplements market share on the online retailer—grew 17% since last year to $16.93 million in revenue.
A few ingredients in the joint supplements market are seeing growth when looking at the last 12 weeks, including MSM (methylsulfonylmethane) and collagen products. MSM has been found to have anti-inflammatory and antioxidant effects, while playing an important role in the making of collagen and glucosamine in the body (Nutrients. 2017;9[3]:290). Sales of MSM totaled more than $2.18 million, a 287% increase compared to last year. Collagen products have been popping up across multiple categories and are increasingly popular for those suffering from joint pain. Dollar percent growth of collagen products increased 12.9% to $1.03 million.
Form and function
Form is where many brands are trying to differentiate themselves from the competition. Gummy vitamins are one of the most popular forms in the VMS (vitamins, minerals and supplements) space; among joint and bone supplements, gummies are growing at 18.8% with $36.78 million in annual revenue. Powder, while slightly less mainstream than gummies, is slowly growing as more shoppers are interested in mixing in their vitamins with their beverages, such as smoothies or juices.
The joint and bone health categories have seen a slight decline since 2020 that is starting to level out and gradually climb. Consumers are still purchasing these products, but they are not buying them at the same rate as they were during the pandemic. Over the last two years, shoppers have started to return to their "normal" daily routines which, in comparison to their pandemic lifestyles, are much more sedentary in nature.
This article continues in NPI's bone and joint health digital magazine. Click the link to access it, along with other proprietary articles about the market.
Haleigh Resetar is a West Virginia native and graduate of West Virginia University with degrees in journalism and integrated marketing communications. Before joining SPINS as a corporate communications specialist, she worked on the communications teams in higher education and health care institutions. As a member of the SPINS marketing team, she manages the social media profiles for SPINS and ClearCut Analytics accounts, contributes content to the company blog, and acts as the primary contact for media data requests.
Subscribe and receive the latest insights on the healthy food and beverage industry.
Join 47,000+ members. Yes, it's completely free.
You May Also Like
---