Bone health for all ages
Bone health for all ages
Proper nutrition for bone health isn't just vital for children and teenagers, but for the elderly as well.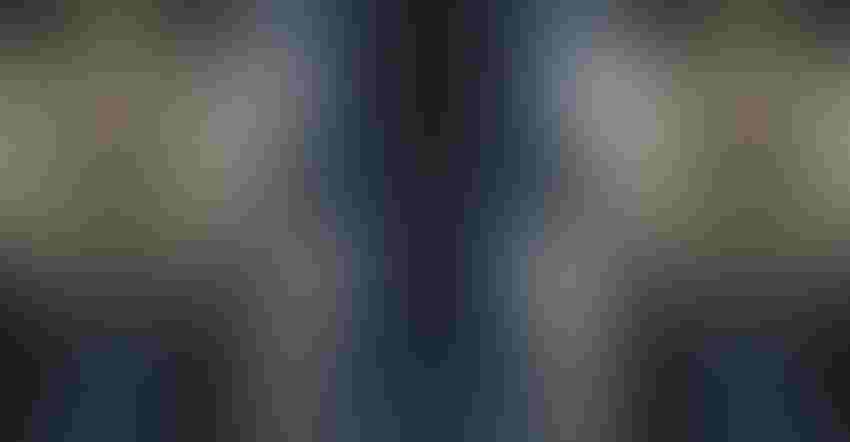 Remember the old "Got Milk?" campaign? Aside from gaining notoriety for its use of celebrities and funny advertisements, it aimed at raising milk consumption across the nation. Milk stands as a relatively spill-free (no pun intended) way of getting more calcium and a cocktail of other minerals in a consumer's diet. Calcium has been the king of bone health nutrition since it was first isolated in 1808.
The importance of proper nutrition for bone health isn't just vital for children and teenagers—two of the several target demographics for the "Got Milk?" campaign—but for the elderly as well. For how sturdy it might seem, human bone ebbs and flows with nutrition. It's not just about calcium; the "bone trifecta" includes vitamin K2 and vitamin D3.
The U.S. is no longer the land of milk and honey it once was. In its 2017 "Estimated Fluid Milk Products Sales Report," USDA reported a 6.2 percent decrease in milk sales in 2017 compared to 2016. This is in line with a steady decrease in milk consumption that first began in the 1970s.  Among the theories for milk's decline are the rising popularity of alternative beverages, and that consumers are becoming more skeptical of milk's longstanding health halo.
One of the biggest threats to bone health as people age is osteoporosis, a condition where new bone creation doesn't keep up with old bone removal, resulting in increasingly porous bones. Porous bones are more prone to fractures from falls, strains or bumps.
"The balance between bone formation and bone loss changes after peak bone mass is reached, around 30 years old," explained Samantha Ford, business development director at AIDP. "Usually, men and women have the same speed of bone loss in mid-life. However, women can lose up to 20 percent or more of their bone in the five to seven years after menopause." In response to the lopsided instances of bone loss in older women, a good amount of research is centered around maintaining and recovering bone density in female participants.
The recommended dietary allowance (RDA) of calcium for women bumps up a bit sooner than it does for men, with 1,000 mg/d recommended until age 50 and 1,200 mg/d after that. For men, the RDA increases from 1,000 mg/d to 1,200 mg/d at age 71. Due to absorbability challenges, Mayo Clinic recommends the dosage should be around 500 mg or less per application at mealtimes. Over-dosage of calcium presents its own set of problems--particularly, vascular calcification (mineral deposits on the walls of arteries and veins), which has been directly linked to cardiovascular disease.1
Vitamin K2 is one option. This special vitamin activates osteocalcin, a protein hormone found in bone, which binds calcium and integrates it into the bone matrix. "Without adequate vitamin K2 activation of osteocalcin, not enough calcium is absorbed into the bones," Ford stated. "Excess calcium can also be harmful when deposited in soft tissues like arteries. Vitamin K2 MK-7 helps to bind excess calcium to prevent harmful deposits and helps restore arterial flexibility. It helps keep calcium in balance." Current literature also lends credit to vitamin K2's ability to lessen some of the potential negative side effects of calcium supplementation. (Journal of Geriatric Cardiology. 2015. 12(6):688-675.
Another ingredient that's ideal for calcium formulations is vitamin D3. It also helps the body absorb calcium so that it can properly be put to work. "Vitamin D3 is also necessary to form osteocalcin, the enzyme that binds calcium into the bone," Ford commented. "Vitamin D3 deficiency can easily be addressed with dietary supplements."
Vitamin D3 is unique in that it's present in adequate amounts in very few foods, and it's also produced endogenously when ultraviolet (UV) rays from sunlight hit the skin and trigger vitamin D synthesis. Vitamin D3 deficiency also presents its own set of problems that include rickets—the failure of bone tissue to properly mineralize, resulting in weak bones and skeletal abnormalities—and osteomalacia, a softening of the bones. 
For the full article, check out Boosting healthspans: Healthy aging market and ingredients – digital magazine.
Subscribe and receive the latest insights on the healthy food and beverage industry.
Join 47,000+ members. Yes, it's completely free.
You May Also Like
---