Weight Management Supplements: How to Build a Successful Brand
Weight Management Supplements: How to Build a Successful Brand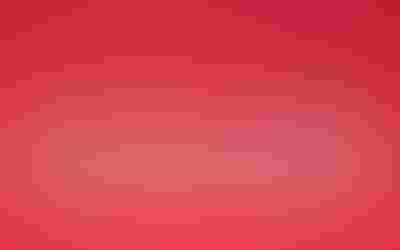 Obesity has been a global concern for many years and is predicted to continue over the course of time. According to the World Health Organization (WHO), nearly 2.3 billion adults will be overweight with more than 700 million declared obese by 2015.  In a report published by the British Medical Journal, obesity has become a larger health crisis than hunger, and a leading factor of disabilities worldwide (Global Burden of Disease Study 2010; Published Dec. 13, 2012).  In the United States alone, 68.8 percent of adults are considered overweight or obese, with more than one in 20 considered extremely obese (Obesity Research & Clinical Practice; article in press). 
Alarming statistics such as these continue to drive sales within the weight-loss industry. Revenues reached US$60.9 billion in 2010 and will continue to boom as the weight epidemic continues, according to data from Markets & Research. As the cost of health care increases and diet fads prove unsuccessful, many seek alternative ways to manage their weight by turning to the supplement industry for a healthier approach to shedding pounds. The Centers for Disease Control and Prevention (CDC) estimated that Americans spend close to $34 billion on alternative medicine including weight management supplements and other fat-reducing formulations. With a plethora of weight-management supplements available, how can a company develop a quality product and build a successful brand?
Although numerous weight-management products are introduced to the market on a daily basis, a brand does not need to go unnoticed; it just needs a well-planned comprehensive strategy. Building a successful brand requires strategic planning from conception to implementation. This involves creating the details to achieve a desirable end result.  Whether this entails overshadowing the competition with attention-grabbing packaging, or establishing a credible reputation by producing a quality line of products, a plan must be in place to execute within a target market.
First, develop a positioning statement that details the objectives of the strategy and the goals.  Create a clear and concise description of what distinguishes a brand from the competitors, and how customers will benefit from the product.  This crucial step helps develop brand loyalty and emotional connectivity among consumers. Another way to attain this is through understanding what influences a customers buying decision. In a survey conducted by Ernst & Young, two of the highest ranked factors of importance when it comes to brand loyalty were price (89 percent) and quality (82 percent), also supported by a survey conducted by Ask Your Target Market (AYTM). While price may have outranked quality in this survey, providing a high-quality product that offers irreplaceable self-enhancing benefits can reduce price sensitivity.
At this stage, it would be wise to work with a supplement manufacturer that offers the option of custom formulation and has a laboratory and storage facility that is GMP compliant, with an elevated level of expertise in producing vitamins and supplements with higher quality ingredients.
Next, explore a visually engaging concept by creating packaging that coincides with the brands message. This includes everything from the product form, type and color of container, logo and label design, and other brand identifying elements.  Many supplement manufacturers offer a variety of services that can ease any frustration experienced during this stage.  These services allow distributors to focus on formula specifications and other general tasks alleviating them from tedious, unfamiliar details. While exploring this step, it may be wise to develop a relationship with a supplement manufacturer that offers private labeling, marketing and graphic design services.  These services should support online and traditional marketing efforts, as well as specific verticals such as e-commerce and affiliate marketing programs.
Once the concept of the product has become reality and a company moves toward product placement, two things are important in maintaining a successful brand: availability and consistency.  Making a product available through various avenues (in stores, online, etc.) is an astute measure of accommodation displaying commitment toward the customers needs. Providing options for purchasing the product gives consumers the accessibility they need to obtain merchandise at their convenience.  Also, whether the product is placed on shelves or distributed through an online marketplace, it is important to maintain a level of inventory to meet the demands of customers. 
Building a successful brand encompasses a considerable amount of work; however, if the right elements are in place, it can prove profitable.  Keeping the customer in mind when developing the brand will generate brand loyalty and encourage continuous sales while lowering sensitivity to price and increasing product margins.
Brianne Vaskovardzic , a representative for industry-leading dietary supplement manufacturer Private Label Nutraceuticals , enjoys tracking and analyzing the latest trends, exciting developments, and breaking news within the nutritional product industry. To stay on top of the latest nutritional industry trends, follow her on Twitter @PLNutra or visit the Private Label Nutraceuticals blog .
Subscribe and receive the latest insights on the healthy food and beverage industry.
Join 47,000+ members. Yes, it's completely free.
You May Also Like
---