Weight Management Still the Heavyweight Health Problem (Part 2 of 2)
Weight Management Still the Heavyweight Health Problem (Part 2 of 2)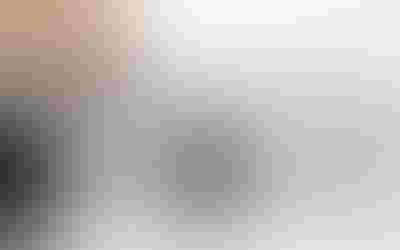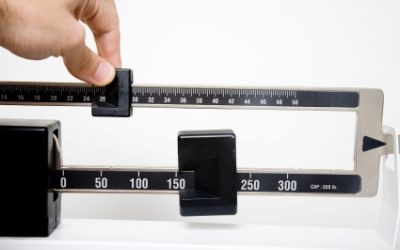 Click here for part 1.
Green Coffee Bean Extract for Weight Loss
Pure green coffee bean extract has generated significant buzz in recent months for its ability to improve energy levels, fat metabolism, and weight loss. Dr. Oz has featured this natural food supplement. And manufacturers have taken notice with as many new green coffee bean extract products have recently hit health food store shelves.
Researchers have discovered that unroasted green coffee beans possess a natural polyphenolic antioxidant called chlorogenic acid, which is related to chlorophyll. This substance gets destroyed in the process of roasting the coffee beans we use every day in our coffee. This is why only raw, unroasted coffee beans must be used in the chlorogenic acid extraction process. This active ingredient is the primary reason for the remarkable weight loss effects of green coffee beans.
The chlorogenic acid inhibits the release of glucose into the bloodstream. The presence of chlorogenic acid in the body then triggers the body to convert stored fat in the body into energy, rather than using glucose in the liver to create energy. This essentially melts the fat off the body while increasing metabolism and lowering blood pressure. 
And studies show efficacy. According to a recent one published in the Diabetes, Metabolic Syndrome and Obesity journal, a group of 16 adults were supplemented with green coffee bean for only 12 weeks. Over the course of the study, the subjects lost an average of 17 pounds each. This was 10.5 percent of their overall body weight and 16 percent of their overall body fat! There were no side effects reported. These results are very compelling and could be an effective weapon against the obesity epidemic moving forward.
Interestingly, green coffee bean is not a stimulant. And it doesnt make you jittery, nervous, or raise your heart rate like roasted coffee or ephedra.
As previously discussed, including fiber in the diet significantly helps with satiety. Believe it or not, another way to reduce hunger is to add green coffee bean to your supplement regimen. Studies have shown that green coffee bean extract helps with satiety, a key contributor to losing weight safely without having to go on a starvation diet or strenuous exercise regimen. 
While green coffee bean extract has received a lot of fanfare recently, there are other supplements that will help with weight management. Currently, most reputable health professionals do not recommend many products marketed as weight loss supplements because of the minimal or complete lack of science. However, there are some documented supplements that promote weight loss and weigh management. Here are two of my favorites.
Conjugated linoleic acid (CLA): A fatty acid that occurs naturally in small amounts in dairy products and red meat. Some studies have found that CLA can help you lose body fat and increase lean body mass. Some experts, however, believe more quality studies are needed.
Green tea extract: Studies show that substances in green tea may offer several weight-loss-promoting effects, such as speeding up your metabolism and suppressing your appetite. Green tea contains caffeine, which is known to increase thermogenesis (a biological process involved in burning calories). According to a 2007 report from the American Journal of Physiology: Regulatory, Integrative and Comparative Physiology, green tea may fight the decrease in metabolism that typically accompanies weight loss. According to the report's authors, green tea may also inhibit the effects of catechol-O-methyltransferase (an enzyme known to trigger the breakdown of brain chemicals involved in regulating appetite).
As the obesity epidemic rages on, the topic of weight management will continue to be a hot one for manufacturers. And as we get into the dog days of summer, people tend to care more about what they look like in board shorts or a bikini. However, I encourage manufacturers to not lose sight of what really matters long-term. Maintaining a healthy weight will go a long way toward offsetting the risk for heart disease, stroke, diabetes, high blood pressure, and other cardiovascular conditions.
If this way of thinking translates into positive nutritional habits for consumers, the likelihood of people enjoying many more summers at the beach will dramatically increase.
Subscribe and receive the latest insights on the healthy food and beverage industry.
Join 47,000+ members. Yes, it's completely free.
You May Also Like
---