Q&A: Insights on Body Composition Products
Q&A: Insights on Body Composition Products
Body composition improvement should be a key driver in weight management product conception.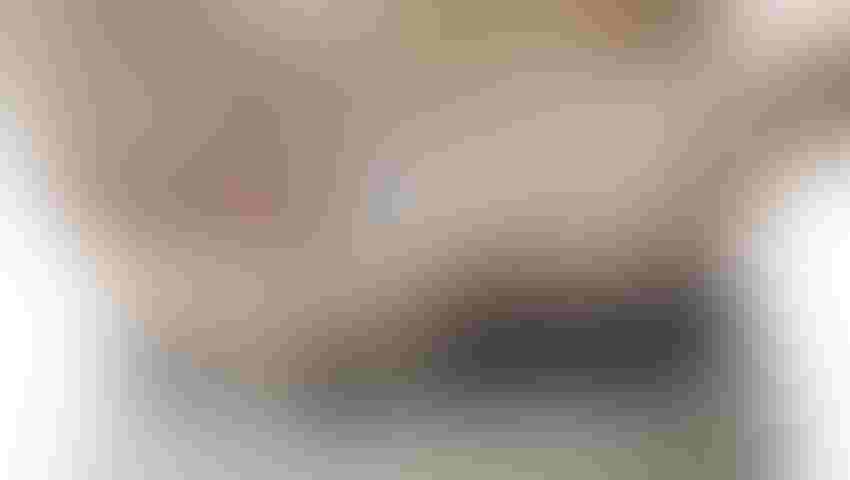 Michael Pariza, Ph.D., an emeritus professor of food science, and emeritus director, Food Research Institute, at the University of Wisconsin, is one of four speakers in the SupplySide West workshop, "Strategies for Successfully Navigating the Weight Management Market" on Wednesday Oct. 5 from 1:30 to 4:30 p.m. In this INSIDER exclusive Q&A, Pariza discusses key factors for successful weight management product conception.
Q. Losing body weight and improving body composition aren't necessarily the same. Can you explain both concepts as they relate to weight management products?
That point is commonly misunderstood. The term "body composition" refers to body fat, lean body mass (muscle), body water and minerals like phosphorus and potassium that comprise one's body. Key things that people looking to improve appearance and health are concerned with are fat and muscle. Muscle is about 20 percent denser than fat, which means that one pound of muscle takes up much less space in the body than one pound of fat. Reducing pounds of fat and increasing pounds of muscle might not make a noticeable change on the scale but would make a noticeable change in terms of "body composition," and this results in three very positive things: improved aesthetics (how you look); a small but significant increase in your metabolic rate (how many calories you burn in a day through daily activities); and improving overall health outcomes (your disease risk).
Weight-lifting exercise increases the percentage of skeletal muscle, which is why vigorous exercise often leads to weight maintenance or gain, not weight loss. On the other hand, dieting to reduce weight can result in the loss of both muscle and fat. Accordingly, for healthy people who are moderately overweight, the focus should be on managing body composition, that is, reducing body fat while maintaining or increasing muscle mass, rather than on losing weight, per se.
Q, Why is it important to consider body composition (versus body weight) when developing products for weight management?
The weight management segment is gaining a much more holistic focus—it is not just about quick weight loss anymore, but instead it is about sustainable steps that those who are overweight can take to improve overall health. From that perspective, body composition improvement fits very well.
The focus should be on reducing body fat not just weight. When it comes to body fat, there are only two things you can do with it: store it or burn it! In my research with conjugated linoleic acid (CLA), we've shown that supplementing with a "healthy" polyunsaturated fat actually affects how we store and burn fat in the body. This was a huge paradigm shift for us and for nutrition.
Research shows CLA has two main sites of action: the fat cells, or "adipocytes" (the principal site where fat is stored), and the skeletal muscle cells (where fat is burned for energy). CLA decreases the number and size of adipocytes, lowering your body fat mass. It does this in two ways: 1) CLA increases apoptosis, the rate at which fat cells die, thus reducing the number of existing fat cells in your body; and 2) CLA decreases the activity of transporter enzymes (known as lipoprotein lipase) which help to move fats into fat cells. With regular use of CLA, less fat gets stored. Instead, more gets burned: CLA increases activity of the muscle enzyme CPT (carnitine palmitoyltransferase), so fat is burned faster, leaving less of it in your body.
Q. What does the new product development process look like for a product targeting improved body composition, versus a product targeting weight loss alone?
The product development process should focus on research, safety, benefits and sourcing.  To make proper package claims, formulations should be based on the science using the same ingredient in the same amounts used in the trials. Developers want their products to work, so when developers are specifying ingredients they should make sure that the ingredient is the composition that was clinically tested.
Weight loss products can sometimes sell a quick fix solution that may not provide lasting benefits. On the other hand, products targeting body composition are likely to deliver sustainable benefits.
Safety is, of course, a key consideration. Ingredient manufacturers can provide documentation of safety, and these will also state allowable dosage ranges and intended formats.
Q. What's the role of science in developing weight management products? Is this role different for products targeting body composition? Please explain.
Credible science should be fundamental to any product development and is especially true in the case of of body composition. Consumers want products that work and can sustain their weight management. Studies, including those done in my laboratory, show that Tonalin® CLA is a safe, stimulant-free and effective nutritional ingredient for losing fat while simultaneously maintaining or increasing lean muscle mass.
Click the following link for a video with more information from Pariza on weight management, and visit supplysideshow.com for more information on attending SupplySide West 2016.
Michael W. Pariza, Ph.D., is known as the founder of the modern field of conjugated linoleic acid (CLA) research. He is an emeritus professor of food science, and emeritus director, Food Research Institute, at the University of Wisconsin-Madison. Many of the biological activities of CLA were discovered in Pariza's laboratory. Author of over 180 papers, he holds more than 25 U.S. patents, and is recognized by Thompson Scientific as one of the most "highly cited researchers" of the last two decades. Pariza has received numerous honors and awards, including election as a fellow of the Institute of Food Technologists and the American Society for Nutrition.
Subscribe and receive the latest insights on the healthy food and beverage industry.
Join 47,000+ members. Yes, it's completely free.
You May Also Like
---