Opportunities in the Global Weight Management Products Market
Opportunities in the Global Weight Management Products Market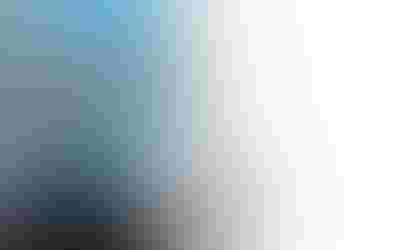 Worldwide obesity rates have more than doubled since 1980, and more than 1.5 billion adults older than 20 years are either overweight or obese, according to the World Health Organization (WHO). Excess weight is now considered the fifth leading global risk factor for premature death.
The food and beverage industries are working hard to adjust their product portfolios to help consumers deal with these new realities. In doing so, they continue to launch healthier alternatives to calorie-laden snack foods and drinks, as well as a wide range of more specialized weight management products, such as meal replacement shakes and bars.
U.S. Domination
The United States sports the highest rate of overweight and obese individuals on the planet, with 79 percent of the adult (older than 15 years) population falling in either one category or the other, translating into roughly 194 million people with excess body fat. Not surprisingly, the United States is also the biggest global market for weight management products. For instance, it accounted for 41 percent of meal replacement slimming products, which garnered global value sales of US$5.4 billion in 2010. The United States is also the single largest market for better-for-you (BFY), reduced-fat packaged food and BFY, reduced-sugar beverages.
Between 2005 and 2010, the average American older than 15 years and considered overweight or obese spent US$221 per year on weight management-positioned food and beverages, a figure that has been decreasing since 2008. A likely explanation for this decline may be found in the fact that, over the review period, the countrys obese population increased by a staggering 22 million individuals, while the overweight population decreased by over 2 million.
These figures seem to back the theory that, while many overweight people will make a concerted effort to shift their excess pounds, obese individuals (and those heading for obesity) are much less inclined to do so. For this reason, several food and beverage manufacturers, including Western European dairy giant Friesland Campina, profess they do not consider obese consumers as a primary target for their weight management packaged food products, preferring to focus instead on the health-conscious overweight population.
China as an Emerging Market
The United States may be home to the largest percentage of obese and overweight consumers, but China is the worlds most populous country, so it leads in terms of numbers. With 39 percent of the Chinese population considered overweight and obese, this equates to around 431 million individuals, more than twice the number found in the United States.
Unlike the United States, it is estimated that by 2020, only 9 percent of the Chinese population will be considered obese. The rest of the too-heavy population, accounting for 30 percent of the Chinese population, is expected to fall into the overweight category, the main target for food and beverages manufacturers involved in the weight management products market.
Double-digit annual growth rates for weight management-positioned products are a thing of the past in the saturated U.S. market. In China, on the other hand, rates are only just starting to take off. BFY, reduced-sugar beverages managed to double value sales over the 2005 to 2010 review period, while, in the United States, the category mustered a comparatively measly 14-percent increase.
Meal replacement slimming products made particularly strong gains in China, with value sales rocketing from a small base of RMB29 million (US$4 million) in 2005 to RMB745 million (US$109 million) in 2010. The success of these products comes on the back of a loss of consumer confidence in weight loss supplements, a category that has been suffering a continuous decline since 2007. Weight loss supplements are dogged by product safety issues, as Chinas State Food and Drug Administration (SFDA) keeps uncovering the use of illegal and harmful ingredients, added by unscrupulous manufacturers to boost these products efficacy.
Slimming teas are popular in China, and are considered to be a relatively safe and healthy way to control weight. Value sales amounted to four times those of meal replacement slimming products in 2010. Key brands, such as BeneFit by Outsell Health Product Development Co. Ltd., have benefited greatly from heavy investment in TV advertisements to stimulate sales. Promoting the concept of weight loss through improving the workings of the digestive system is a popular angle taken by the makers of slimming teas.
High Growth Areas
India, whose growing base of middle-class consumers is starting to struggle with weight issues as much as its Western counterparts, represents another buoyant growth market for weight management products. Value sales of meal replacement slimming products rose by a whopping 327 percent between 2005 and 2010, reaching 3.7 billion rupees (US$148 million), while BFY, reduced-fat packaged food soared by 151 percent during the same period, amounting to a respectable 187.3 billion rupees (US$4 billion) in 2010.
Amway India Enterprises and Herbalife International India Pvt. Ltd. are the main direct sellers of weight management products. Together, they have been responsible for virtually building the category from scratch in India. Herbalifes ShapeWorks and Amways Positrim brands led meal replacement slimming products with a combined value share of 98 percent in 2010. These direct-selling companies have been able to capitalize on consumers desires for extra income on the one hand via recruiting them to join their direct-sales network and rising demand for consumer health care and beauty products on the other.
Russias weight management products market also demonstrated dynamism over the five-year review period: BFY, reduced-fat packaged food value sales increased by 137 percent, meal replacement slimming products by 179 percent, and BFY, reduced-sugar beverages by 70 percent. In Venezuela, slimming teas, meal replacement slimming products and low-calorie cola carbonates delivered outstanding growth performances, as did BFY, reduced-sugar beverages and meal replacement slimming products and slimming teas in Indonesia.
As the obesity tide keeps rolling on, manufacturers are increasingly looking toward emerging economies to market all manner of weight management-positioned products. However, it is important not to overlook opportunities in those markets which, at first glance, appear already amply supplied with sophisticated packaged food and beverages products. In Japan, for instance, reduced-sugar soft drinks quadrupled in value over the review period, and this dynamism is expected to continue for the foreseeable future.
Ewa Hudson heads health and wellness foods and beverages research, and responsible for working with the international client base of Euromonitors online Health and Wellness Foods and Beverages Passport.
Subscribe and receive the latest insights on the healthy food and beverage industry.
Join 47,000+ members. Yes, it's completely free.
You May Also Like
---