Hot F&B Products, Ingredients
Hot F&B Products, Ingredients
Whether you're looking for spicy seasoning to boost the heat your latest frozen entrée, an all-natural sugar substitute that reduces calories from sugar while retaining sweetness, chips that taste like dip (think French onion or jalapeno cheddar) or functional "superfood" beer, the food and beverage industries are busy creating the next hot product.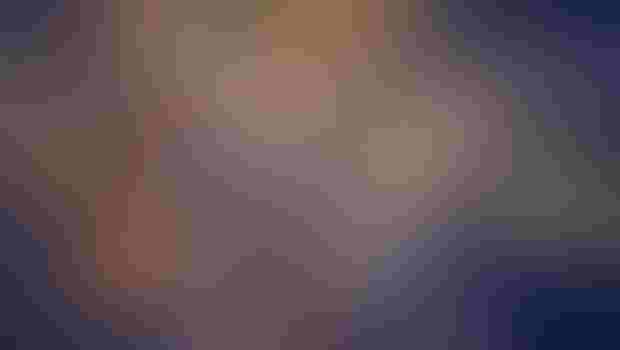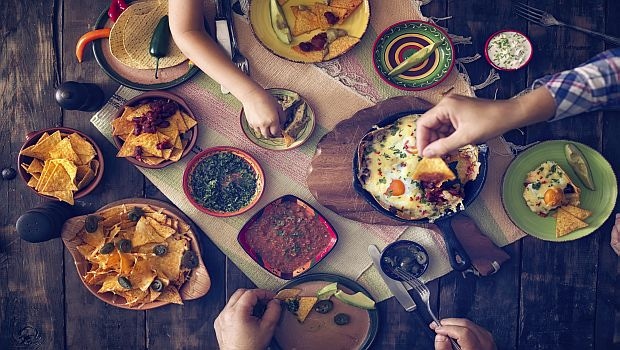 Whether you're looking for spicy seasoning to boost the heat your latest frozen entrée, an all-natural sugar substitute that reduces calories from sugar while retaining sweetness, or on-the-go snack cups or functional "superfood" beer, the food and beverage industries are busy creating the next hot product.  
New Products
McCormick For Chefs, the Food Away From Home division of McCormick & Co., is offering three new chile spices and seasoning blends. The new McCormick Culinary spices make it easier than ever to add sizzling flavor to any menu. These chile spices and seasoning blends bring the desired punch of heat in a shelf-stable, dry application:
Sriracha Seasoning: One of the most popular signature flavors in the country now comes to a dry spice, delivering the garlicky vinegar notes and hot finish fans crave.

Crushed Chipotle Pepper: The earthy spiciness and distinctive smoky flavor tempts the taste buds as strong visual appeal draws the eye.

Ground Jalapeño Pepper: This popular pepper is renowned for its signature sour-spicy flavor and the level of heat it brings to the table.
Heluva Good!® Dips, in partnership with Utz Quality Foods Inc., introduced a new line of gluten-free Wavy Utz® Potato Chips infused with the flavor of Heluva Good!'s most popular dips. Utz Heluva Good! chips offer the perfect combination of crunchy chip and signature mouth-watering dip flavor the two brands are synonymous with. Utz Heluva Good! chips are available for a limited time in three varieties: French Onion, Bacon Horseradish and Jalapeño Cheddar.
Heluva Good! is encouraging snack enthusiasts to mix and match their favorite chip and with any of their eight dip flavors: pair Utz Heluva Good! French Onion chips with Heluva Good!'s French Onion Dip or pair Bacon Horseradish chips with White Cheddar & Bacon Dip for a zesty, cheesy, bacon experience.
Dr. Jekyll's Craft Brewery debuted its line of organic craft beers with super food ingredients, including: acai berry, turmeric, flaxseed oil, cinnamon oil, hawthorn berry, grapefruit fiber and other nutrients.
Altadena, California-based Dr. Jekyll's teamed with biotechnology firm Virun for a breakthrough patented-process for brewing superfoods and essential nutrients into beers with benefits. Each brew contains six to eight "superfoods" known for their rich nutrient content and health enhancing properties. Bio Beer® IPA, Beer Attack™ Irish style Red Ale and Beer Belly™ American Kölsch are handcrafted for taste, nourishment and beer aficionados who prefer to unwind while staying on top of their free radicals.
Ready Pac Foods released several on-the-go snack options to its Snack Cups and Ready Snax® offerings—perfect for school lunches, and quick and healthy snacking.
Six Ready Snax flavor combinations, including four brand new options are available: Caprese, Apples, Yogurt & Trail Mix, Caramel Apple Crisp and Veggies, Hummus & Flatbread.

The new Snack Cup options provide a tasty, convenient and low-calorie solution for snacking anytime and anywhere. The flavors include: Antioxidant Berry Blend, Kickin' Veggies with Buffalo Ranch, Protein Power and Spinach Parmesan and Veggies.
New Ingredients
Arla Foods Ingredients developed two new products: a clean-label protein solution that tackles watery low-fat cottage cheese and a high-protein snack cake solutiuon.
The clean-label dairy protein for low-fat cottage cheese is added to the dressing (cream) that is combined with the curds to make cottage cheese. It reacts with the salt in the dressing to create a thicker texture and a creamier end product. This eliminates the need for the stabilizers frequently used to enhance the quality of low-fat cottage cheese, which tends to have a runnier consistency than the standard version and is therefore more likely to require thickening. As a result of using the newly developed dairy protein, the proportion of curds required in the recipe can be reduced without any negative impact on product quality—enabling manufacturers to optimize their production costs and maximize profitability.

The snack cake solution is the perfect on-the-go alternative to a sit-down meal, offering excellent taste and containing up to 10 percent whey protein and 200 mg of calcium in a 21-g serving with only 100 calories. The recipe is completely egg-free, helping bakers to control costs and overcome the supply chain difficulties sometimes associated with eggs. It also results in a recipe that is lower in saturated fat and cholesterol than other cakes. From a technical perspective, the snack cake is straightforward to manufacture, and scores highly on moistness, structure, stability and shelf life.
Wixon introduced Mag-nifique Sweet Advantage, an all-natural sugar substitute that reduces calories from sugar while retaining sweetness; and Mag-nifique Sour-Lift, an all-natural flavor modifier that enhances the perception of sourness without adding acid.
Mag-nifique Sweet Advantage is a proprietary blend of natural flavors used along with sugar to lower caloric intake while reducing sugar use by up to 50 percent. It is ideal in any application using sugar, including desserts, cereals, beverages, sauces, dressings, dips, granola bars, yogurt and baked goods. Usage level is a 16:1 sugar replacement; for every 16 oz. of sugar removed, only 1 oz. of Sweet Advantage needs to be added.

Mag-nifique Sour-Lift can be used in conjunction with any product containing acid to intensify sour flavors, such as confectionary, chewing gum, beverages and baked goods. Sour-Lift combines natural ingredients with a proprietary blend of GRAS ingredients. It also reduces the chance of package and product degradation due to acids. Usage level is 0.6 percent to 1 percent.
Nutralliance introduced RavEtol™, a non-GMO, non-soy tocopherol product derived from rapeseed (Brassica napus) oil. In addition to its clean-label advantages, RavEtol delivers a higher alpha-tocopherol content than other mixed tocopherols and enhances food products with very effective antioxidant protection. A highly versatile ingredient, RavEtol is available in oil and powder formulas. It is ideal for use in vegetarian products, as well as enhancement to functional food applications.
Bell Flavors and Fragrances developed a line of Asian-inspired flavors inspired Southeast Asia. The flavors of Southeast Asia have a variety of tastes including hot, spicy, tangy and sweet. While the flavors of Asia have grown in popularity throughout the United States, this trend is far from being over. In fact, as the trend continues to grow consumers will be able to differentiate between different ethnicities such as Malaysian and Vietnamese flavors. The flavors featured in Bell's new line hail from a variety of countries including: China, India, Indonesia, Japan, Korea, Malaysia, Philippines, Thailand and Vietnam. The flavors include: Green Tea, Gochujang, Thai Holy Basil, Fish Sauce, Coconut Milk and more.
Bell has also extended its line of sodium reduction solutions—ReduxSo™—to address the concern for food and beverage products to contain less salt but maintain the taste profile. From baked goods to soups to processed meats, with or without potassium chloride, the natural flavors are available in kosher, halal, non-GMO, FDA and USDA compliant forms and can easily achieve 35-percent sodium reduction in finished products.
Subscribe and receive the latest insights on the healthy food and beverage industry.
Join 47,000+ members. Yes, it's completely free.
You May Also Like
---