Formulating Products for Sweet Market Success
Formulating Products for Sweet Market Success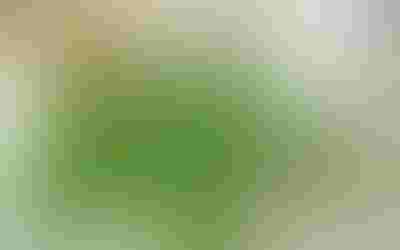 Top Sweetener IssuesConverging interest in natural ingredients and lower-calorie options to fight obesity is leading to an uptick in sales of natural sweetenersThe natural and specialty gourmet channels have seen a heightened sense of excitement and product integration is especially evident in. Sweeteners that are derived from plant sources are likely to be viewed favorably by developers, retailers and consumers alike.
Mary Poppins may have encouraged a spoonful of sugar to help the medicine go down, but, todays physicians are likely to see childrenand adultsfighting obesity and diabetes, and in no need of additional sugar in their diets. However, even as Americans are looking for ways to cut calories, theyre also interested in more natural products, turning to clean labels in hopes of a healthier lifestyle. Oh, and they should also make the medicine, or any other healthy ingredients, really taste good.
Market research indicates there is an unmet need for all-natural, reduced calorie solutions to support consumers healthy lifestyle commitments, said Jason Hecker, vice president global marketing, PureCircle. Additionally, alarming health trends regarding obesity and diabetes are the focus of consumers, government, interest groups and manufacturers alike.
Jeremy Thompson, sweetener platform manager, Tate & Lyle, agreed with that assessment. With obesity growing at alarming rates globally, consumers are looking to reduce calories and sugar in their foods, he said. Consumers are also looking to eat more natural foods. In the past, it has been extremely difficult to create a product that caters to both of these consumer needs without compromising taste.
This has posed tremendous challenges to both formulators and marketers. Clearly, the market is looking to satisfy consumer needs with a variety of sweetening solutions tied into marketing campaigns, said Stephen Rivoir, director of food and nutritional ingredients, Rochem International. Reduced Sugar, Sugar Free and No Sugar Added all point to sugar as an ingredient to avoid. However, Naturally Sweetened with Sucrose is aimed at a niche of consumers who want natural, but are not satisfied with the taste of many other natural offerings.
The interest in innovative sweetening systems is growing throughout the food industry. The market has seen increased attention over the last few years toward natural nutritive sweeteners such as agave, honey and molasses, Thompson said. In the non-nutritive space, with stevia gaining GRAS approval in late 2008, followed by monk fruit in early 2010, there has been a sharp increase in activity, demonstrated by many successful launches of reduced sugar, naturally sweetened products. At the same time, the demand for sucralose continues to grow around the world and is expected to continue for the foreseeable future.
One of the biggest drivers in the growth of the natural sweetener market was the GRAS (generally recognized as safe) affirmations and notifications for stevia first seen in late 2008. While the plant was used historically as a sweetening agent in South America, and has been used in foods in Paraguay and Japan for years, stevia was only available as a dietary supplement until the GRAS affirmations.
Stevias healthy halo as a natural ingredient is one of the new drivers of interest, according to Jim May, founder of SweetLeaf and a pioneer in the stevia market in North America. He noted, Stevia is unique in that it represents a natural alternative to both natural nutritive sweeteners and artificial non-nutritive sweeteners, so the sweetener industry is seeing it impact both of those markets.
And while Peter Sokoloski, private label manager, HealthCo, said there is a wide market for sugar substitutes that can deliver health benefits and good taste, Stevia extract is the hottest sweetener available. In fact, HealthCo, a division of NOW Health Group, just entered the ingredient space after receiving a no objection letter from FDA regarding its GRAS determination for its STEVIA FSE, an organic, enzyme-treated stevia ingredient.
In addition to stevias high profile in the market, it also lends itself nicely to interest among formulators in blended systems. All-natural sweetener solutions are a key reason for choosing stevia, said Charles Tremewen, director of marketing and communications, GLG Life Tech. There are a variety of blends out there, but primarily the choices are based on the application and specific outcomes. For example, we have demonstrated the synergy of combining other natural sweeteners such as monk fruit extract as being a component in an all-natural sweetener solution.
Hecker said PureCircle has also seen interest from manufacturers in different combination sweetening systems with stevia. Stevia works very well in combination with sugar, and many products have taken advantage of the natural synergies of these ingredients in their formulations, he said. Stevia also has the ability to achieve successful zero-calorie product formulations on its own.
Which direction a formulator takes when working with stevia depends on the desired product outcomes. Reducing sugar and calories leads to multiple options of using stevia in combination with other sweeteners, while completely cutting calories relies solely on rebaudioside A, said Brent Laffey, global product manager, Prinova Group, formerly Premium Ingredients International, a distributor for PureCircle.
Another zero-calorie natural option is monk fruit extract, also known as luo han guo. The fruit of S. grosvenori, an herbaceous vine, is cultivated in southern China; its sweetness is attributed to its mogrosides, as well as glucose and fructose. Tate & Lyle is the primary supplier of monk fruit extract under the PUREFRUIT brand, with a range of offerings featuring potencies between 150 times and 250 times that of sugar. They provide excellent sweetness quality and taste with zero calories, and without the bitter aftertaste associated with some other natural sweeteners, Thompson said. Because of this, it enables food and beverage producers to remove more sugar in applications that are traditionally high in sweetness without significant compromises on taste.
Also in the natural campbut on the caloric sideis the up-and-coming agave nectar. Innova Market Insights noted agave made up about 3 percent of the sugar and sweetener launches recorded globally on its Innova Database in the 12 months through March 2011, but with a noticeable increase in the U.S. market. The nectar is produced from blue agave, a succulent native to Southern Mexico; juice is expressed from the core of the agave, then filtered and heated to hydrolyze the polysaccharides into simple sugars. While agave has a relatively healthy and natural image, Innova projected there could be market hesitation due to its high-fructose content and relatively highly processed nature.
Another category of sweeteners worth exploring is the polyols (sugar alcohols), a group of low-digestible carbohydrates. Two of the most popular polyols in the nutrition arena are erythritol and xylitol. Xylitol is definitely hot in certain categories, and we are seeing a lot of growth in both chewing gum and other confections, as well as a tabletop sweetener, Rivoir observed. Erythritol is also hot and works hand in hand with reb A since it is an all-natural sweetener in its own right. We find, however, that erythritol has its own solo role to play in many product categories.
Erythritol is a white crystalline powder that is approximately 70 percent as sweet as sucrose; it has zero calories per gram and a high digestive tolerance, although its rapid absorption and elimination by the body can cause some laxative side effects. Xylitol, in contrast, is slowly absorbed and partially utilized, contributing 2.4 calories per gram; as the body doesnt require insulin to metabolize xylitol, it has become popular in foods for diabetics. Its anti-caries properties have also made it a hot addition to confectionery items such as gums and mints.
While the polyols have made major inroads in the confectionery aisle, stevia has made its name in the beverage category. Beverages have seen the greatest penetration of stevia products over the past year, and we expect this to continue in the near future with carbonated soft drinks the next beverage category to adopt stevia as a natural way to reduce calories, Hecker observed. However, stevia can and has been used across many product categories. Some categories that have greatly benefitted from increased innovation through the use of stevia by PureCircle include flavored water, juice, tea, bread, salad dressing, yogurt, flavored milk, soymilk, sports drinks, energy drinks and powdered drink mix categories.
Markus Lipp, director of food standards, U.S. Pharmacopoeia (USP), said he has seen a number of suppliers putting in R&D efforts to help expand the applicability of natural sweeteners. The natural sweeteners are an interesting commodity on the market, he said. There are these technological requirements for various food segments. There are a lot of efforts to support food producers and broaden the spectrum of usability of natural sweeteners. And that also means enormous pressure on finding the right mix of sweeteners to suppress off flavors. They all have flavor drawbacks compared to the gold standard of sugar/sucrose, and that can be very complex and product-dependent.
One solution has been the use of masking agents or flavor enhancers to address the unusual notes. PureCircle, for example, launched a new flavor enhancer, NSF-02, designed to work in combination with various sweeteners including stevia, sugar or even high-fructose corn syrup. Laffey noted: Using NSF-02 in these combinations delivers a range of better-tasting product formulations while still meeting the goal of reducing flavors naturally. This doesnt require a label changes as it can be used under natural flavors.
Another option is to explore ingredient blends. We have recognized that high-purity Reb-A is not the only solution in formulations, GLGs Tremewen said. In fact, weve discovered that blending high-purity glycosides, instead of using reb-A alone, has led to better tasting end-products. By working directly with our customers to support formulation strategies and back their product development needs, collectively we have achieved some remarkable results.
Developing innovative, great-tasting products is a first step in expanding reach for some of these natural sweeteners, which are poised for global growth. Hecker and May pointed to the European Union, noting the European Commission expects to authorize the use of steviol glycosides in food by the end of 2011; This will have a significant impact on global stevia consumption as manufacturers in those markets are already preparing products for the upcoming approval, Hecker said.
Tremewen focused on more emerging markets, particularly South America, India and the Middle East. Combined, India and the Middle East consume over 25 percent of all sugar, globally, he said. The cost benefits behind using stevia as an alternative all-natural sweetener will not only have a high economic impact, being a lower cost alternative to sugar, but by being a zero-calorie sweetener will offer additional health benefits around fighting obesity and diabetes.
Ultimately, wherever the market heads, the common interest in healthier, great-tasting products is the final arbiter of growth. As Rivoir said, In the end, taste is king and, as a result, there is no panacea, and many products are using combinations of ingredients, including taste-masking agents, in order to hit the mark of flavor while supplying a label that is appealing to their target demographic.
Subscribe and receive the latest insights on the healthy food and beverage industry.
Join 47,000+ members. Yes, it's completely free.
You May Also Like
---