Expanding Research on Weight Management
Expanding Research on Weight Management
Research continues to expand on ingredients for use in both supplements and functional foods, offering manufacturers myriad options when formulating products to help consumers manage weight.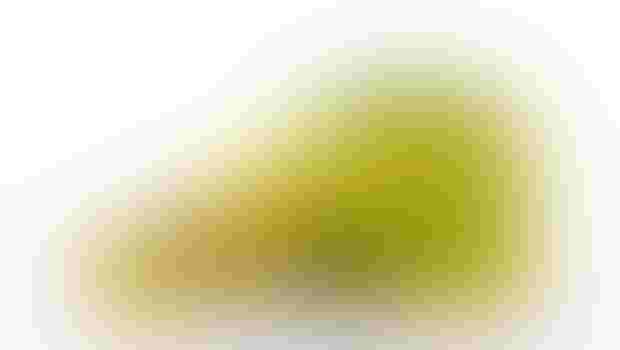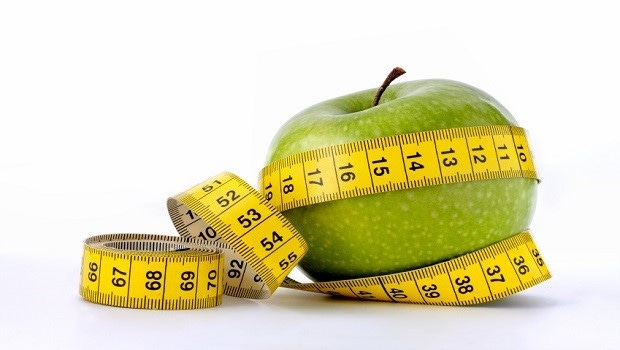 America's obesity issue still plagues the country addicted to sugar-laden processed foods and sweetened drinks. According to a 2014 Gallup survey based on more than 167,000 interviews, the percentage of obese U.S. adults continued to trend upward last year, hitting 27.7 percent. This percentage is two points higher than in 2008, making it the highest obesity rate Gallup and Healthways has measured in its seven years of tracking. In addition, the survey found people with BMIs (body mass indexes) of 40.0 or higher, considered morbidly obese, made up 4 percent of the population (also the highest Gallup and Healthways has measured in seven years).
Research continues to expand on ingredients for use in both supplements and functional foods, offering manufacturers myriad options when formulating products to help consumers manage weight. Ingredients derived from chili peppers, cactus fruit, herbal formulations and beyond may provide a solution for slowing America's continually growing obesity rates.
Capsaicinoids, components of chili peppers, have been known to aid weight loss by stimulating energy expenditure through thermogenesis (the production of heat in the body).1 Lynda Doyle, vice president of global marketing, OmniActive, explained that capsaicinoids appear to have an effect on brown adipose tissue (BAT), which plays a role in energy metabolism by burning fat to produce heat when the body is exposed to cold. A 2013 study reported ingestion of 9 mg/d of capsinoids for six weeks increased cold-induced increments of energy expenditure in subjects with "metabolically active BAT."2 Researchers examined the effects of stimulation by cold and capsinoids in human subjects with low BAT activity. The results indicated capsinoids activate BAT and increase energy output, which may help decrease body fat.
The potent antioxidant indicaxanthin, an active ingredient derived from cactus fruit, can also help consumers reach a desired body shape by resolving symptoms related to water retention-induced obesity, according to a company-conducted study on Nexira's Cacti-Nea indicaxanthin ingredient. In the study, 15 female subjects with body mass indexes (BMIs) of 23 to 26 took a 2-g daily dose of Cacti-Nea for one week. At the end of the trial, women with BMIs less than 25 experienced a 27 percent increase in urine production (diuresis), which helped reduce swelling in the legs and torso. For consumers desiring to lose water weight as a part of their weight-loss goals, this superfruit ingredient may pique their interest, as 80 percent of the study participants acknowledged its effectiveness.
Herbal formulations can also help consumers reach their weight-loss goals by affecting lipolysis, or the breakdown of lipids. In a 2013 study, 100 subjects took either 400 mg of the herbal blend Sphaeranthus indicus and Garcinia mangostana (as InterHealth Nutraceautical's Meratrim) twice daily or placebo capsules for eight weeks.5 They also received three meals (2,000 kcal/d) and walked five days per week for 30 minutes throughout the study period. Subjects in the herbal group experienced reductions in weight, BMI, and waist and hip circumference. In addition, those taking the supplements had increased adiponectin levels (proteins involved in regulating glucose levels and breaking down fatty acids), which suggests the herbal blend influenced lipid metabolism. The herbal group also experienced decreased total cholesterol and triglyceride levels, as well as significant reductions in fasting blood glucose levels.
Though statistics show the population has so far failed to slow obesity rates, researchers, manufacturers and consumers alike are certainly staying hopeful that this issue can, and will, change for the better. Read more about weight management ingredients and their mechanisms of action in INSIDER's Weight Management Digital Pulse "Weight-ing for Change."
References
1. Ryan E et al. "Acute Effects Of A Thermogenic Nutritional Supplement On Energy Expenditure And Cardiovascular Function At Rest, During Low-Intensity Exercise, And Recovery From Exercise." J Strength Cond Research. 2009. 23(3): 807-817.
2. Yoneshiro T et al. "Recruited brown adipose tissue as an antiobesity agent in humans." J Clin Invest. 2013 Aug 1;123(8):3404-8. DOI: 10.1172/JCI67803.
3. Galgani JE, Revussin E. "Effect of dihydrocapsiate on resting metabolic rate in humans." Am J Clin Nutr. 2010 Nov;92(5):1089-93. DOI: 10.3945/ajcn.2010.30036.
4. Beejmohun V et al. "Acute effect of Ceylon cinnamon extract on postprandial glycemia: alpha-amylase inhibition, starch tolerance test in rats, and randomized crossover clinical trial in healthy volunteers." BMC Complementary and Alternative Medicine. 2014;14:351.
5. Stern J et al. "Efficacy and Tolerability of an Herbal Formulation for Weight Management." J Med Food. 2013;16(6):529–537.
Subscribe and receive the latest insights on the healthy food and beverage industry.
Join 47,000+ members. Yes, it's completely free.
You May Also Like
---