Chinese Consumers Turn to Health and Wellness Products as Living Standards Rise
Chinese Consumers Turn to Health and Wellness Products as Living Standards Rise
A wider economy, higher disposable incomes and increased urbanization of the population are chiefly responsible for a broader increase in health consciousness throughout China.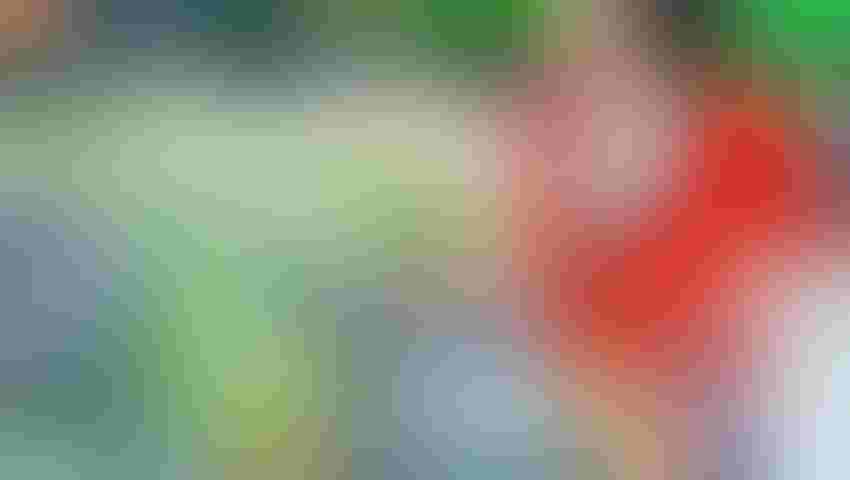 China, officially known as the People's Republic of China (PRC), is the world's fourth-largest country, as well as home to the planet's largest population of more than 1.3 billion people. As such, China's personal and environmental health can have significant implications and ramifications for the rest of the world.
Since the introduction of economic reforms in 1978, China has become one of the world's fastest-growing major economies. However, the Chinese economy is often considered highly energy-intensive and inefficient. China's economic growth rate began to slow down a bit in the early 2010s as a result of credit issues, weakening demand for Chinese exports and a tenuous global economy.
Despite some recent sluggishness, the development of the wider Chinese economy and associated increases in disposable incomes and living standards—as well as the increasing urbanization of the population—are chiefly responsible for a broader increase in health consciousness throughout China. In addition, an aging society heavily weighted toward older people as a result of the previous one-child policy has had an impact on the overall health, demands and needs of the Chinese population. Further, recent health scares in China associated with domestically produced and manufactured foods have left a strong degree of skepticism, and contributed to the increase in the health and wellness market in conjunction with stronger safety and regulatory measures.
A Focus on Health
The health needs of the Chinese people are overseen by the National Health and Family Planning Commission. An emphasis on public health and preventive medicine has characterized Chinese health policy since the early 1950s.
But despite significant improvements in health and the development of modern and advanced medical facilities, China continues to contend with myriad growing health concerns. Respiratory illnesses are caused by widespread air pollution and prevalent cigarette smoking practices. Obesity rates have skyrocketed; within one generation, the percentage of Chinese children who are overweight or obese has jumped from 5 to 20 percent. And China's large and densely populated metropolitan areas have contributed to outbreaks of serious diseases in recent years, such as the 2003 outbreak of SARS (severe acute respiratory syndrome).
Despite, or perhaps in spite, of these challenges, the Chinese people show a propensity to lead healthier lifestyles. According to Forbes, spending on health and wellness has grown enormously in the last 10 years, and the market is poised to reach nearly US$70 billion by 2020. This is a result of both rising incomes and increasing awareness about healthy lifestyles among a growing middle and upper class.
Natural Marketing Institute's (NMI) Health and Sustainability Global Database details the methods by which the Chinese people place importance on maintaining a healthy lifestyle. While exercise (72 percent) and maintaining proper weight (74 percent) are considered important by most, healthy eating (86 percent) is considered an even more important approach, and increasingly so. Eating healthy is often associated with natural and organic offerings, and a vast majority believe it is important for stores to carry both natural (85 percent) and organic (79 percent) foods and beverages.
That said, a majority (70 percent) believe it can be a challenge to eat right, and nearly half (45 percent) contend healthy food is too expensive to eat regularly, suggesting opportunities for education and offerings related to healthy and affordable options.
Beyond Healthy Eating—A Focus on Supplements
Beyond healthy eating, the Chinese incorporate other methods of maintaining health. Dietary and health supplements are one way, and represent an industry with huge growth potential in China. According to China Briefing, the market has almost doubled since 2008, and was worth more than $15 billion by the end of 2014.
NMI's 2015 Supplements, OTC & Rx Consumer Market Trends study included data from multiple global markets, including China. This data showed 66 percent of Chinese consumers have used supplements in the past 30 days, with most using a specific vitamin/mineral.
When surveyed, the percentage of the Chinese general population who used the following in the past 30 days was:
• Vitamins/Minerals 59%
• Traditional Chinese Medicine/OTC 28%
• Herbals/Botanicals 15%
• Condition-Specific Supplements 14%
• Homeopathics 10%
• Ayurvedics 2%
Non-conventional supplements and products are also important. The Chinese people have a long history of incorporating Traditional Chinese Medicine (TCM) into their repertoire of healthy living behaviors, and various products such as herbs, liquids, tinctures and others are commonly used proactively as alternatives or in conjunction with modern medicine in an effort to maintain a healthy body.
Healthy Environment, Healthy Body
In recent decades, China has suffered from severe pollution and environmental declines. Although the 1979 Environmental Protection Law was stringent, it is poorly enforced. China is the world's largest carbon dioxide emitter and urban air pollution is a severe health issue. In 2013, the World Bank estimated 16 of the world's 20 most-polluted cities are in China. There are also significant water pollution problems with many of the rivers negatively affected by industrial and agricultural waste, a crisis compounded by increasingly severe water shortages.
Despite these serious concerns, China is one of the world's leading investors in renewable energy, most notably hydroelectric power plants. The government also has invested heavily in water infrastructure and desalination projects, has plans to complete construction of a flood prevention and anti-drought system by 2020, and in 2013, began a five-year, $277 billion effort to reduce air pollution.
To that end, the emphasis on environmental awareness is reflected in the attitudes of the Chinese people. In NMI's health and sustainability global studies, half report they are currently very involved in protecting the environment (vs. 12 percent who said they were very involved 10 years ago), and more than 80 percent predicted they will be very involved in the future.
The natural link between concerns about the environment and personal health is displayed in some of the top environmental concerns as well, all of which have a direct impact on the individual's well-being: water quality and access to clean water (65 percent), vehicular pollution (60 percent) and pollution from power plants (49 percent). Perhaps as a result of all these concerns, half of the Chinese population reported buying as many green/eco-friendly products as possible. Products and services that provide solutions for both personal health and environmental concerns will be well-received.
The Chinese are highly engaged in the health and wellness and environmental space. Understanding the specific issues that resonate most strongly will allow industries to better communicate with this emerging target on the key issues of healthy and safe food, air pollution and water conservation in ways that address concerns and offer solutions.
Steve French ([email protected]) is managing partner at the Natural Marketing Institute (NMI, nmisolutions.com). NMI is a strategic consulting, market research and business development firm specializing in the health, wellness and sustainability marketplace.
Subscribe and receive the latest insights on the healthy food and beverage industry.
Join 47,000+ members. Yes, it's completely free.
You May Also Like
---