Vitamin K2 Offers Protective Effect Against Kidney Disease Complications
Vitamin K2 Offers Protective Effect Against Kidney Disease Complications
A new paper showing the protective effect of vitamin K2 on arteriovenous fistula failure—a common complication suffered by chronic kidney disease (CKD) patients requiring hemodialysis—was published this month in Kidney International.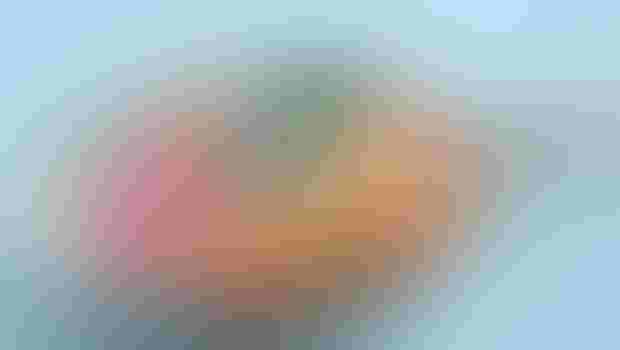 A new paper showing the protective effect of vitamin K2, which is found in green leafy vegetables such as spiniach, on arteriovenous fistula failure—a common complication suffered by chronic kidney disease (CKD) patients requiring hemodialysis—was published this month in Kidney International (Oct. 14, 2015). The study is significant because it adds to the growing body of evidence demonstrating the dangers of vitamin K antagonists (i.e., oral anticoagulants), a common traditional cardiovascular therapy inducing severe vitamin K deficiency, and how vitamin K2 provides an alternative impactful therapy to combat vascular damage.
"Arteriovenous fistula (AVFs) is a frequently used vascular access type for chronic kidney disease patients requiring hemodialysis," said says Leon Schurgers, Ph.D., associate professor and senior scientist at the department of biochemistry, the Cardiovascular Research Institute CARIM of University of Maastricht, The Netherlands, and researcher on the study. "AVF failure is a complication leading to high hospitalization rates and morbidity. Whereas early AVF failure is caused by thrombosis—the veins' inability to dilate—later-course AVF failure is induced by stenosis and thrombosis resulting from neointimal hyperplasia (NIH) and calcification. Vascular calcification is a frequent complication in CKD patients; diagnosed as arterial calcification and calcification of arterialized veins. Recent work indicates that AVF calcification contributes to AVF failure." 
Schurgers noted that CKD patients have significantly lower circulating vitamin K concentrations compared to the general population and hemodialysis patients have a poor overall vitamin K status due to low vitamin K intake. In addition, a high number of CKD patients at risk of arterial and venous thrombosis receive oral anticoagulants (vitamin K-antagonists; VKA). VKAs interfere with carboxylation of coagulation factors, but also impair the activation of Matrix Gla Protein (MGP), a vitamin K-dependent protein produced by vascular smooth muscle cells that is a powerful vascular calcification inhibitor.
"These constellations make CKD patients and patients undergoing VKA therapy, such as warfarin, prone to vascular calcification," he explained. "Treatment of CKD patients with vitamin K2 has been a suggested option to inhibit vascular calcification by counteracting the vitamin K deficiency."
To that end, during the study, AVF was generated in 190 rats. CKD was induced using adenine-enriched diet. Effects of CKD, VKA and K2 on AVF remodeling were evaluated using histology, morphometric analysis and immunohistochemistry. Examination of native and arterialized human veins was performed. Results from the study showed arterialization, CKD and VKA significantly enhanced AVF failure. K2 supplementation reduced AVF failure in healthy and CKD animals.
The data showed K2 enhanced MGP carboxylation in control and CKD animals. Human vein samples showed inactive MGP at calcification and NIH sites, indicating local vitamin K-deficiency.
"We show that VKA treatment has detrimental effects on AVF remodeling," Schurgers said. "K2 supplementation reduced NIH and calcification, and thus AVF failure, indicating vasoprotective effects. In arterialized veins, K2 should be considered as therapeutic approach to prevent AVF failure."
Subscribe and receive the latest insights on the healthy food and beverage industry.
Join 47,000+ members. Yes, it's completely free.
You May Also Like
---