Vitamin K2 efficacy & evidence: MenaQ7 human clinicals provide validation that imitators cannot
Vitamin K2 efficacy & evidence: MenaQ7 human clinicals provide validation that imitators cannot
MenaQ7, a highly pure, stable vitamin K2 as MK-7 for supplement and food use, supports healthy bones and cardiovascular function by activating proteins that help the body utilize calcium. Learn about the clinical evidence.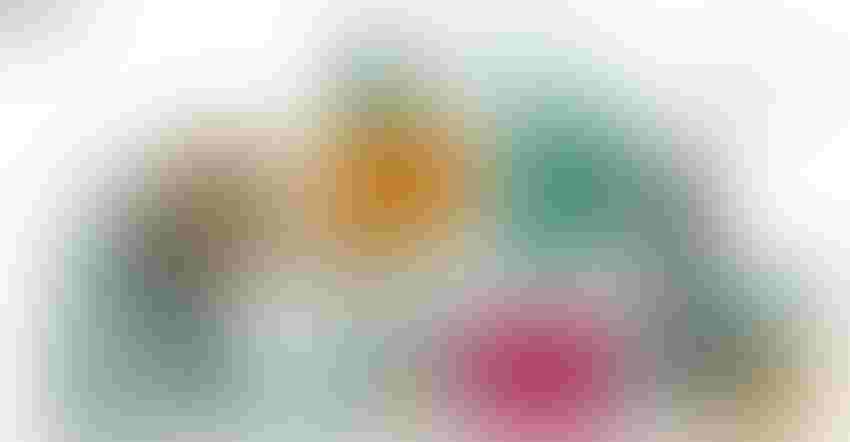 Partnering with science for clinical validation
Formulating with science-backed ingredients has never been more critical. Especially in a time when consumers can pull up an abstract from the Journal of the American Society of Hypertension as easily as their shopping list with a few taps on their phone standing in the supplement aisle. When it comes to vitamin K2 as MK-7, NattoPharma's MenaQ7 stands alone. Not only is it the only clinically validated vitamin K2 as MK-7, the 20 published human clinical trials behind it paved the way for the worldwide K2 market to develop.
MenaQ7 is a highly pure, stable vitamin K2 as MK-7 for supplemental and food use, to support healthy bones and cardiovascular function by activating proteins that help the body utilize calcium. Research on subjects across the age spectrum support MenaQ7's support for healthy bones. A 3-year study of healthy postmenopausal women found that taking a 180mcg dose of MenaQ7 resulted in improved bone mineral content and density, as well as bone strength (Osteoporosis Int. 24 (9). 2499-2507 (2013)). A study of healthy children, aged 6-10, showed that 45 mcg of MenaQ7 daily resulted in more active osteocalcin, leading to stronger, denser bones. (J. Pediatr. Hematol. Oncol. 35 (8). 623-627 (2013)).
Evidence showing the impact of MenaQ7 is just as strong on the cardiovascular side. A 3-year study of healthy postmenopausal women showed that a daily 180 mg dose of MenaQ7 not only inhibited age-related arterial stiffening, but arteries actually became more flexible (Thromb. Haemost. 113(5). 1135-1144 (2015)). This support has been shown in trials of special populations with conditions that create seriously high levels of arterial calcification, too. A study of chronic kidney disease patients who received 90 mcg daily of MenaQ7 plus vitamin D or vitamin D alone found that the K2/D group showed a slower progression of calcification (Pol. Arch. Med. Wewn. 2015 Jul 15. Pii: AOP_15_066).
Science increasingly supports the efficacy of  —and need for— K2. A newly published cross-sectional clinical study adds to the evidence that statins may enhance calcium accumulation in the arterial wall by inhibiting vitamin K-dependent proteins (Kaohsiung J Med Sci. 2021 Feb 26.). These results back a 2015 paper, which stated that statins may have adverse effects on the heart and blood vessels not only via the depletion of coenzyme Q10 (CoQ10), but also by inhibiting "the synthesis of vitamin K2, the cofactor for matrix Gla-protein activation, which in turn protects arteries from calcification." However, while physicians currently recommend supplemental CoQ10 to statin users, no such recommendation exists for supplemental K2. 
With its research affiliates, NattoPharma is spearheading an initiative to establish a globally recognized RDI based on the body of significant evidence showing heart and bone health benefits for children and adults. Ongoing clinical trials on MenaQ7 will continue to strengthen its scientific portfolio as the only clinically proven K2 as MK-7 while creating more opportunities for market growth.
Scientific support for brands' health claims
The expansive body of K2 research has been the foundation of the structure/function claims that have proven powerful tools for brands. The science, along with the ingredient's efficacy, fuels consumer trust in, and loyalty to, brands that use the ingredient. "We have received countless testimonials from our customers on the excellent patient results they are seeing with the most widely studied form of vitamin K2 as MK-7," states Aaron Bartz, President of Ortho Molecular Products, an Illinois-based supplement manufacturer.
Sam Wiley, CEO of Wiley's Finest Wild Alaskan Fish Oil, a NattoPharma partner of many years, has had similar experience. "Their platform for quality and demonstrated clinical efficacy helps our brands' innovation platform," he says. "We use their MenaQ7 Vitamin K2 ingredient in several of our brand's unique formulations. Nattopharma's support through human clinical validation and providing exceptional quality is a natural fit for our family's line of products."
NattoPharma consults with brands to understand their specific formulation needs, delving into its expansive R&D Database and Advance Delivery Platform technologies to recommend the most effective and robust K2 solution from among a complete portfolio of dilutions and solutions.
Formulation is just the beginning of NattoPharma's investment in a brand's success. A true partner, the company assists from product development to helping communicate that product's value to the public through its fully established science- and innovation-based marketing and communication platform—all fueled by clinical substantiation.
The company has invested millions in communicating that science to the public and to doctors. Through a large-scale U.S. public relations campaign promoting the results of the 3-year MenaQ7 cardiovascular study, NattoPharma helped make K2 part of the media vernacular. In 2019, the company ran a year-long campaign highlighting the importance of K2 for all ages in the UK. "NattoPharma supports our efforts educating doctors by bringing K2 world experts to our seminar and trade events," says Dr. Jose Roberto da Costa Periera, business and innovation director at BioLab, a Brazilian company that has introduced the cardiovascular benefits of vitamin K2 to millions with its Doiska MenaQ7 product.
This is just a sample of the efforts that NattoPharma has driven, increasing the awareness of vitamin K2 worldwide and the demand for its partners' products.  With science-backed ingredients and expert product development and marketing support, the company helps brands meet that demand with finished products that consumers value and trust.
Subscribe and receive the latest insights on the healthy food and beverage industry.
Join 47,000+ members. Yes, it's completely free.
You May Also Like
---