Vitamin E bioavailability considerations for maximized health benefits
Vitamin E bioavailability considerations for maximized health benefits
Research has shown vitamin E's health benefits to the brain, heart, bones; but, brands need to take notice of the form, as natural vitamin E imparts more health benefits.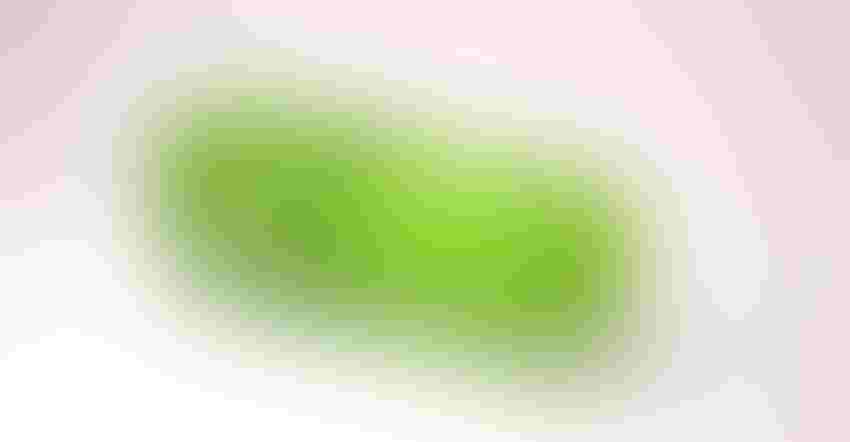 Vitamin E is a group of eight fat-soluble, antioxidant tocopherol and tocotrienol compounds that play important roles in many of the body's biological functions. Supplemental vitamin E health benefits have focused on the bioavailability differences between the two types: natural form d-alpha-tocopherol and synthetic form dl-alpha-tocopherol.
Tamara Rausch, Europe product manager, Lycored, explained that the spectrum of compounds in natural vitamin E are responsible for different effects on the body's cellular level, therefore combining different health benefits. "When it comes to a synthetic vitamin E supplement, depending on which one you might take, of course, you might end up having only one of the eight compounds available, which could lead to a compromise in terms of the full health potential of vitamin E," she said. "Many clinical studies evaluating vitamin E have only observed results using synthetic vitamin E and the single compound alpha-tocopherol, and often ignored the other seven health-boosting compounds that are found in natural vitamin E."
While the lower cost of synthetic vitamin E may be appealing to some manufacturers, Steve O'Brien, technical director, Nutralliance, warned that bioavailability concerns should supersede price. "It's important to recognize that the decades-old standard of comparison is changing, and FDA will now recognize that natural E has twice the bioavailabilty of synthetic,"1 he said, additionally pointing to the "questionable health effects of the inactive S-isomers found only in synthetic" vitamin E. 
Oral bioavailability of tocotrienol is also erratic by nature, said Bryan See, business development manager, ExcelVite. "While improved absorption can be achieved by consuming oily food prior to taking any oil-soluble vitamin, the level of tocotrienol absorption is inconsistently dependent on the amount and type of fat consumed," he said.
"The formulation challenge with tocotrienol lies in the need to ensure consistent and high absorption so that consumers really receive the optimal level of tocotrienols that show benefits in research," See said. "Hence, the current trend in the industry is moving toward 'bioavailability,' i.e., absorption into the blood plasma."
The emphasis on bioavailability, in relation to health and lifestyle conditions has led to increased focus on the dosing guidance for populations that fall within certain health parameters. "New research published in American Journal of Clinical Nutrition showed the estimated one-third of Americans who have a cluster of health problems that add up to metabolic syndrome don't absorb dietary vitamin E as effectively as healthy people,"2 Rausch said. "The results of this study also show that at least one-third of Americans have higher vitamin E requirements than healthy people.
"The recommended daily intake is 15 mg, and most Americans consume about half that amount," she continued. "It can be concluded that obese people need more vitamin E, but actually get less."3
See pointed to the negative large human clinical result on synthetic vitamin E (dl-alpha-tocopherol),4 which garnered bad press and lessened the demand for both products with synthetic vitamin E (dl-alpha-tocopherol) and high IU vitamin E products. 
Targeted research
Vitamin E's most researched and reported health benefits have traditionally fallen within the realm of cardiovascular and metabolic health, thanks to its antioxidant ability for combatting inflammation and inhibiting platelet aggregation. However, it has also demonstrated positive effects for bone,5 skin6 and eye health,7 and has recently shown potential in the field of cognitive decline, specifically with Alzheimer's Disease.
Vitamin E's positive effect on cognitive health is a well-researched scope of potential. Clinical trials funded by the National Institutes of Health (NIH) on vitamin E tocotrienols' effect on various aspects of neuro-cognitive health have been ongoing for nearly 20 years. "Recent published data from Karolinska Institute in Stockholm shows that [of] all vitamin E forms (tocopherols and tocotrienols), especially tocotrienols play an important role in promoting healthy cognitive function in elderly8,9, [while] a paper published in Neurobiology of Aging found the risk of mild cognitive impairment (MCI) and Alzheimer's Disease were lower in elderly, with the highest levels of vitamin E total tocopherols and tocotrienols,"10 See said. "Researchers in Malaysia recently reported that oral supplementation of vitamin E tocotrienol helps to attenuate the progression of white matter lesion–which is a precursor for cognitive impairment and ischemic stroke."11
Kunal Sikchi, director, Matrix Fine Sciences,  also cited recent work pitting vitamin E against non-alcoholic fatty liver disease (NAFLD), a condition that can develop into cirrhosis.12 Subjects were administered 400 IU of alpha-tocopherol and symbiotic probiotic supplements for eight weeks. The findings suggest that the supplementation combination may confer advantageous therapeutic outcomes for patients with NAFLD.
Vitamin E has additionally been studied for its beneficial role in immune support, but Rausch warned that research has indicated using vitamin E for immune support is not equally warranted for all populations. "A recent study found that taking vitamin E supplements led to an increased risk of pneumonia for more than one in four older men (28 percent) who smoked and did not exercise; however, the opposite effect was true for older men who exercised and did not smoke in that vitamin E actually decreased their risk of contracting pneumonia,"13 she said. "The study concludes that vitamin E can modify the risk of pneumonia in some older men depending on their life style, which is crucially related to the health outcome of the supplementation."
Tocotrienols—especially delta- and gamma-tocotrienols—have shown dramatic promise in the fields of cardiovascular and bone health, as well as wound management, commented Anne Trias, product director, American River Nutrition Inc., who pointed to some of the standout conditions recently targeted by tocotrienol research:
Cardiovascular Health—When taken apart from alpha-tocopherol, tocotrienols lower total cholesterol, low-density lipoprotein (LDL) cholesterol and triglyceride levels between 15 and 20 percent.14 Further, an optimum daily dose of 250 mg tocotrienols (without tocopherols) lowered C-reactive protein and other inflammation markers between 35 to 60 percent.15

Wound Healing—The antimicrobial effect of annatto tocotrienol has proven effective in the management of infected wounds as an immune adjuvant in the treatment of methicillin-resistant Staphylococcus aureus (MRSA) when combined with antibiotics.16
Despite receiving unfortunate press in recent years, research continues to prove that the vitamin E family of compounds holds exciting promise for impacting a spectrum of important health conditions.
Joanna Cosgrove is a Pennsylvania-based health and wellness writer who has covered the dietary supplement and healthy food and beverage industries since 1996.
References
1 Acuff RV et al. "Relative bioavailability of RRR- and all-rac-alpha-tocopheryl acetate in humans: studies using deuterated compounds." Am J Clin Nutr. 1994 Sep;60(3):397-402.
2 Traber M et al. "Metabolic syndrome increases dietary α-tocopherol requirements as assessed using urinary and plasma vitamin E catabolites: a double-blind, crossover clinical trial," Am J Clin Nutr. 2017 March 1;105(3).
3 Mah E et al. "α-Tocopherol bioavailability is lower in adults with metabolic syndrome regardless of dairy fat co-ingestion: a randomized, double-blind, crossover trial." Am J Clin Nutr. 2015 Nov;102(5):1070-80. DOI: 10.3945/ajcn.115.118570
4 Wright M et al. "Development of a comprehensive dietary antioxidant index and application to lung cancer risk in a cohort of male smokers." Am J Epidemiol. 2004 Jul 1;160(1):68-76.
5 Shen C et al. "Tocotrienol supplementation suppressed bone resorption and oxidative stress in postmenopausal osteopenic women: a 12-week randomized double-blinded placebo-controlled trial." Osteoporos Int. 2018
6 "Tocotrienol-based facial masks." MPOB Information Series (2014) ISSN 1511-7871.
7 Age-Related Eye Disease Study Research Group. "Age-Related Eye Disease Study Research Group. A Randomized, Placebo-Controlled, Clinical Trial of High-Dose Supplementation With Vitamins C and E, Beta Carotene, and Zinc for Age-Related Macular Degeneration and Vision Loss: AREDS Report No. 8." Arch Ophthalmol. 2001 Oct.
8 Mangialasche F et al. "High Plasma Levels of Vitamin E Forms and Reduced Alzheimer's Disease Risk in Advanced Age." J Alzheimers Dis., 20(4), 1029-37, 2010.
9 Mangialasche F et al. "Serum levels of vitamin E forms and risk of cognitive impairment in a Finnish cohort of older adults." Exp Gerontol, 48(12), 1428-1435, Dec 2013.
10 Mangialasche F et al. "Tocopherols and tocotrienols plasma levels are associated with cognitive impairment." Neurobiology of Aging, 33, 2282-2290, 2012.
11 Goplalan Y et al. "Clinical Investigation of the Protective Effects of Palm Vitamin E Tocotrienols on Brain White Matter." Stroke, 45(5), 1422-8, 2014.
12 Ekhlasi G et al. "Effects of symbiotic and vitamin E supplementation on blood pressure, nitric oxide and inflammatory factors in non-alcoholic fatty liver disease." EXCLI J. 2017 Mar 20;16:278-290. DOI: 10.17179/excli2016-846. eCollection 2017.
13 Hemila H. "Vitamin E and the Nutrition risk of pneumonia: using the I²-statistic to quantify heterogeneity within a controlled trial." Br J Nutr. 2016 Nov;116(9):1530-1536.
14 Qureshi A et al. "Dose-dependent modulation of lipid parameters, cytokines, and RNA by delta-tocotrienol in hypercholesterolemic subjects restricted to AHA Step-1 diet." Brit J of Med & Med Res. 2015;6(4):351-66.
15 Meganathan P, Fu J. "Impact of delta-tocotrienol on inflammatory biomarkers and oxidative stress in hypercholesterolemic subjects." Clin Exp Cardiology. 2015;6(4):1000367.
16 Pierpaoli E. "Supplementation with tocotrienols from Bixa orellana improves the in vivo efficacy of daptomycin against methicillin-resistant Staphylococcus aureus in a mouse model of infected wound." Phytomedicine. 2017;36:50-3.
Subscribe and receive the latest insights on the health and nutrition industry.
Join 37,000+ members. Yes, it's completely free.
You May Also Like
---