Vitamaniacs: Are Consumers Crazy About Vitamins?
Vitamaniacs: Are Consumers Crazy About Vitamins?
Attendees of Natural Products Expo West in Anaheim, California, March 4-8, were invited to attend a panel discussion, hosted by DSM, addressing topics in Catherine Price's recently released book about the vitamin market.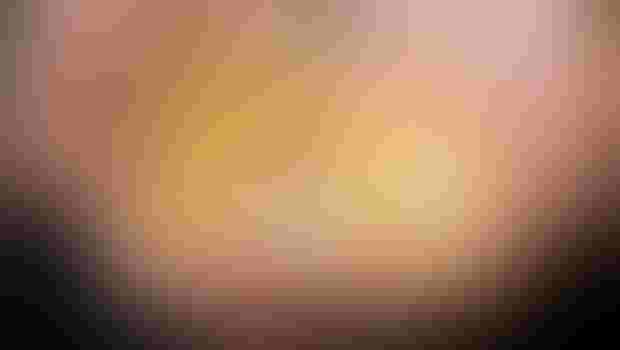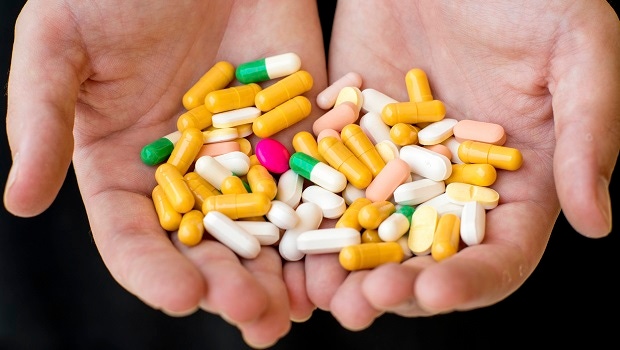 It's likely you've heard about—or possibly have read—the recently released book, "Vitamania: Our Obsessive Quest for Nutritional Perfection," by journalist Catherine Price. While media headlines continue to encourage consumer skepticism toward the supplement industry, the book has been touted as "fair" and "balanced"—a refreshing change for those of us who understand how important supplements and other natural products are for achieving optimal health.
Attendees of Natural Products Expo West in Anaheim, California, March 4-8, were invited to attend a panel discussion, hosted by DSM, featuring Price, Michael Roizen, M.D., chief medical officer of the Cleveland Clinic and chief medical consultant to the Dr. Oz Show, and Howard Schiffer, founder and executive director of Vitamin Angels. The March 7 panel discussion, "Vitamins: Manna or Mania," was moderated by Thomas Aarts, co-founder of the Nutrition Business Journal. 
While the topics addressed during the discussion extended beyond the book itself, you could say "Vitamania" was the catalyst for the conversation.
Price wrote the book after she found herself stumped by a question posed by her husband: What is a vitamin? The answer, as it turns out, warranted more than a Google search. The book covers the colorful history of vitamins—from their conception and role in the cure and prevention of diseases like scurvy and rickets—to their presence in food and beverage products we consume today, how consumers perceive them and how consumer acceptance and enthusiasm surrounding vitamins has changed the marketplace.
While Price doesn't condemn vitamins, her book suggests vitamins are supported by a "more is better" mentality and the desire of consumers to find a "magic bullet" solution to poor diets. "People are trying to find excuses to eat pretty bad diets," she said during the discussion.
Also noted in the book is a lack of conclusive research on vitamins. She wrote, "Today, we're still vitamaniacs, such believers in vitamins' inherent goodness that we don't realize just how much scientists still don't know about how vitamins work in our bodies, or how much of each we require."
And so, when it comes to vitamins, the question remains—manna or mania? The presentation, as its title suggests, was centered much on this debate; are vitamins "manna," meaning an "unexpected gift," or "mania," meaning crazy?
 "To me, it's not manna or mania, it's essential," Schiffer said during the discussion. Through his work with Vitamin Angels, Schiffer has seen vitamins and supplements drastically improve the quality of life in populations where severe malnutrition and deficiencies exist.  
And the problem of malnutrition does not bypass the developed world. According to Schiffer, in the United States, 14.7 million children live in food-insecure households and 15.8 million live in poverty households with an income of about $15,000 per year for a household of three people.
Also discussed were the topics of food fortification and the "food first" mindset. Roizen echoed Schiffer's statement, noting that only .15 percent of people get their daily value of nutrients from diet alone. Vitamins are an "essential insurance policy," he said.
Like many consumers, prior to her extensive research, Price was unaware products like milk and flour are—and have been for a long time—fortified to address the population's nutritional needs.
However, fortification can, in some cases, lend a healthy halo to unhealthy products—like pastries or cookies—further confusing consumers about nutrition.
"You get a whole bunch of fortification that makes no sense in some foods," Roizen said. "What you really want is a rational policy."
At the crux of any rational policy would be consumer education.
"That's the major issue … How do we educate people?," Roizen said, who emphasized the importance of valuable research on products on more than one occasion during the discussion. He also suggested "essential nutrients" be separated from the rest of the products in the dietary supplements category to reduce consumer confusion surrounding the abundance of supplements on the market today. How that would be achieved, however, is unknown.
The issues aren't new to industry—consumers need more education and marketers of natural products need to be careful to not mislead consumers about the benefits of their products. However, the responsibility isn't on industry alone. Will consumers ever stop seeking the "magic bullet?" There's a reason why product developers put fiber into our cookies, and it has a whole lot to do with the fact that consumers want cookies more than they want broccoli. However, the fact that consumers know what fiber is and want more of it is a good sign—perhaps the evolution toward a health and wellness-focused society is underway.
Subscribe and receive the latest insights on the healthy food and beverage industry.
Join 47,000+ members. Yes, it's completely free.
You May Also Like
---