The Cognitive Continuum: Vitamins for Vitality
The Cognitive Continuum: Vitamins for Vitality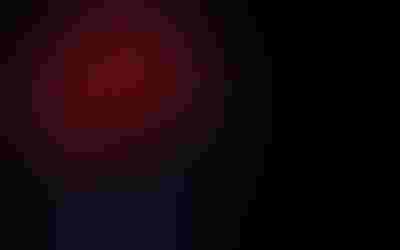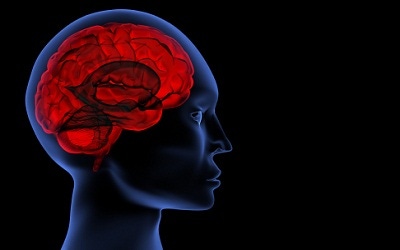 Vitamins offer significant benefits to a spectrum of brain-related functions and conditions, including reducing risk of depression, autism and stroke. And the medical community has long advocated vitamin supplementationespecially with B vitaminsfor prenatal health.
Folate supports crucial mechanisms in brain health; the vitamin is responsible for DNA and RNA formation, while building neurotransmitters connected to mental health such as serotonin and dopamine. When combined with vitamins B12 and B6, folate helps metabolize methionine to avoid dangerous homocysteine buildup.
A study published in a 2013 Journal of the American Medical Association reported mothers who took prenatal folic acid supplements were less likely to give birth to autistic children.1 Folic acid supplementation at time of conception reduces neural tube deficiencies in children, research has shown. The large-scale Norwegian cohort study found maternal supplementation offered a 39-percent lower risk of developing autistic spectrum disorders.
However, B vitamins' benefits reach across the aging spectrum. Older adults with elevated psychological distress improved cognitive functioning including memory performance after two years of folic acid and B12 supplementation.2 The Australian National University randomized controlled trial (RCT) tested 400 mcg/d of folic acid plus 100 mcg of vitamin B12 versus placebo in adults aged 60 to 74 years. Supplementation increased telephone interview for Cognitive Status-Modified (TICS-M) total scores (P0 .032), immediate (P=0.046) and delayed recall (P=0.013), compared to placebo.
In a randomized, multicenter study by Harvard Medical Center, schizophrenia patients taking folate and vitamin B12 significantly reduced severe depressive symptoms of the condition, which are often difficult to treat.3
Citicoline also plays a paramount role in brain function by maintaining cell membranes and neurotransmitter synthesis. A 2012 study published in Food and Nutrition Sciences found healthy, middle-aged woman improved attention focus and inhibition after four weeks of 250 and 500 mg/d citicoline supplementation (as Cognizin from Kyowa Hakko).4 While previous studies have established the brain nutrient's success in boosting attention in those with cognitive defects, the University of Utah trial supported application in healthy subjects.
B vitamins aren't the only ones slated for brain health. A 2011 study published in Neurology found higher intakes of omega-3s and vitamins C, D, E and B were less likely to have brain shrinkage associated with Alzheimers disease; the nutrients were also associated with higher scores on cognitive tests.5
Long established as a safe and effective nutrient, vitamin C may help boost mood for those with deficiencies. In a double blind clinical trial, researchers from McGill University noted 500 and 1,000 mg twice daily reduced mood disturbance by 34 percent in hospitalized patients after just 10 days.6
Vitamin E , specifically d-alpha-tocotrienol, provides unique protection from brain cell toxicity and stroke-induced neurodegeneration. In an Ohio State University study funded by the U.S. National Institutes of Health (NIH), low-concentrate alpha-tocotrienol prevented toxicity that induces brain cell death, which occurs during a stroke, while supporting the recovery of dying neurons.7
A recently completed trial from the University of Science Malaysia analyzed the effects of mixed-tocotrienols (containing Tocomin SupraBio from Carotech) on white matter lesions, brain damage associated with full-blown stroke. Subjects took 400 mg/d or placebo for two years. Results for the studythe largest on tocotrienolswill be published soon, according to said Bryan See, regional product manager, Carotech.
"The results of this clinical study are extremely encouraging," See said. "Regression of white matter lesions in terms of numbers and size in the brain were observed after one to two years of supplementation."
Subscribe and receive the latest insights on the healthy food and beverage industry.
Join 47,000+ members. Yes, it's completely free.
You May Also Like
---