Studies on Curcumin, Vitamin D & Other Ingredients Reveal Numerous Industry Advancements
Studies on Curcumin, Vitamin D & Other Ingredients Reveal Numerous Industry Advancements
Several new studies revealed discoveries in cancer research, innovative technology, bone and cardiovascular health, as well as skin tone.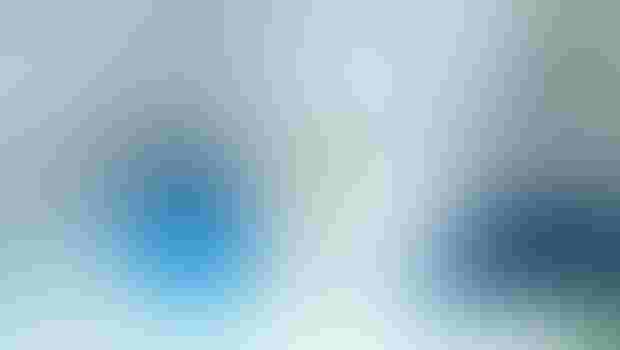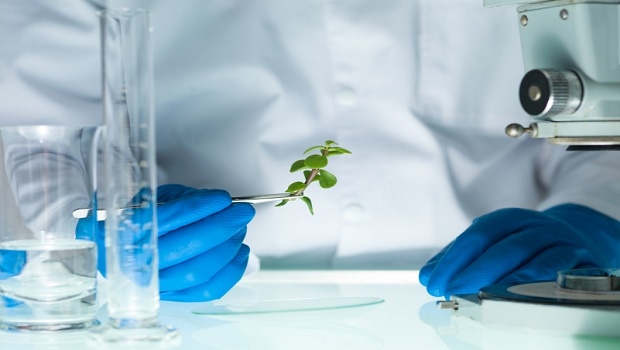 Several new studies revealed discoveries in cancer research, innovative technology, bone and cardiovascular health, as well as skin tone.
One recent cutting-edge study found BCM-95® Curcumin improved chemotherapy's effectiveness in killing chemoresistant cells via a mechanism not previously identified. Ajay Goel, Ph.D., director of Center for Gastrointestinal Research, and director of Epigenetics, Cancer Prevention and Genomics, Baylor Research Institute, Baylor University Medical Center, Dallas, Texas, a lead author of the study said, "In this study, we showed that by adding a high-absorption curcumin (BCM-95 Curcumin) to the chemotherapy treatment (5-flurouracil or 5-FU), the cells lost their chemoresistance and the 5-FU was once again effective. Cell studies have shown that curcumin boosts the effectiveness of chemotherapy, but in this study, we demonstrated this ability using a mouse model, which adds further evidence to curcumin's effectiveness. We were also for the first time able to identify a unique mechanism of action, which is via curcumin's influence on micro-RNA or miRNA."
The Journal of the American Medical Association (JAMA) Internal Medicine also released information regarding a study published online: "Exercise and Vitamin D in Fall Prevention Among Older Women." Duffy MacKay, senior vice president, scientific and regulatory affairs for the Council for Responsible Nutrition (CRN), said, "It is a well-known fact that Americans are getting insufficient amounts of vitamin D. In its recent scientific report, the Dietary Guidelines Advisory Committee identified vitamin D as a 'shortfall' nutrient, specifically one of 'public health concern.' It is difficult to get vitamin D from food, and even if you eat a diet rich in this nutrient, you still may not achieve the Recommended Dietary Allowances (RDAs). This new study confirms the established role of vitamin D for bone health."
Part of the study considered outlying factors such as calcium intake. The study did not, however, find benefits for vitamin D in prevention of falls among older women, but this does not change the conclusion that vitamin D is associated with an 11 percent decreased risk of falls.
Meanwhile, Nutrition 21, LLC ("Nutrition 21") announced the presentation of new clinical study results supporting the efficacy of Nitrosigine® bonded arginine silicate (ASI).The abstract will be published in the Federation of American Societies for Experimental Biology Journal (FASEB). Research demonstrates connections between Nitrosigine® bonded arginine silicate supplementation and various protein levels, which contributes to the understanding of the ingredient's mechanism of action. The clinical study examined more than 100 proteins and showed that a single dose of Nitrosigine® bonded arginine silicate supplementation resulted in statistically significant changes in more than 70 key proteins measured from baseline to six hours post-dose at the first treatment visit. After 14 days of product use, the levels of more than 80 proteins changed significantly from baseline. The proteins significantly affected by Nitrosigine® bonded arginine silicate included biomarkers of vasodilation, vascular wound-healing and cardiovascular health.
University of South Florida  scientists identified a group of compounds with potential beneficial effects on the cardiovascular system and small vessel disease while researching grape seed extracts. The patented technology was exclusively licensed from USF to Phoinix Holdings LLC. Grape seed extracts were investigated by David Fitzpatrick, Ph.D., retired professor in Molecular Pharmacology and Physiology, Morsani College of Medicine, USF Health, and Rebecca O'Malley, Ph.D., retired professor emeritus in chemistry, College of Arts and Sciences at USF. Fitzpatrick believed that the link was related to the consumption of red wine, and after years of research, they discovered a group of compounds known as galloylated picatechins, which can be extracted from various natural sources.
Lastly, Activ'Inside  released its initial results from a recent clinical trial on SkinAx²®, a product containing four natural compounds, at the Vitafoods Europe 2015 event. The 8-week company-conducted study was designed to evaluate effects of a daily oral dosage (150 mg of SkinAx²®) by utilizing parameters focused on skin health. The study demonstrated improved color and luminosity in women with a dull skin tone. It also improved complexion homogeneity by decreasing dark circles, redness or spots. Overall radiance improved, and 77 percent of women noticed complexion improved after the study completed.
Subscribe and receive the latest insights on the healthy food and beverage industry.
Join 47,000+ members. Yes, it's completely free.
You May Also Like
---