Ripening Brazil
Ripening Brazil
A burgeoning middle class, growing awareness about the importance of health, a younger demographic embracing supplements and increased reliance on packaged foods are contributing to increased demand for natural products, according to analysts and industry executives.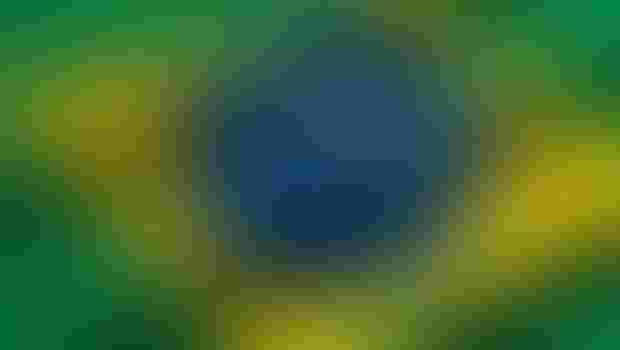 Brazil, the seventh-wealthiest country in the world, isn't a shabby place to stake a claim in the vitamins, minerals and supplement (VMS) business.
Sixty three percent of Brazilians indicated they take supplements, according to an online study of 1,001 consumers conducted last year by the Natural Marketing Institute (NMI).
"The market has benefited from changing attitudes toward VMS products," said Charlotte Libby, senior beauty analyst with Mintel, in a February 2014 executive summary on Brazil. "Once seen as being only prescribed to the elderly, younger consumers are increasingly open to using products to maintain health and lifestyle."
The VMS market grew 15 percent last year to an estimated R$2.12 billion (approximately USD $900 million), with Mintel anticipating growth through 2018. Datamonitor, a market intelligence firm, projected VMS sales in Brazil will increase to USD$1.6 billion in 2014, with the market achieving a compound annual growth rate (CAGR) of 13.1 percent from 2012 to 2016.
Lower income consumers are finding themselves with more disposable income, driving sales, Euromonitor International said in a July 2013 category briefing. Mintel also cited more disposable income as a factor for growing sales.
In 2012, the last full year Euromonitor reported data, vitamins achieved growth of 9 percent, slightly below the growth of overall dietary supplements (10 percent).
Thanks to an improved economic situation, Brazilians are increasing consumption of packaged foods, such as soft drinks, ready meals and sweets, Euromonitor said. Consequently, consumers have increased their use of vitamins and dietary supplements in order to balance a diet that is low in vitamins, fiber and calcium, and high in salt and sugar, the market research firm said.
Euromonitor also associated the use of dietary supplements with attempts "to reduce cholesterol, reduce the risk of osteoporosis and improve the digestive system."
Bayer led the Brazilian market for vitamins and dietary supplements with a 16-percent value share in 2012, according to Euromonitor.
Patrick Kaiser, head of European PR and communications for Bayer HealthCare, said the pharmaceutical giant first entered Brazil nearly a century ago (1916) with aspirin and launched its first nutritional product, Redoxon vitamin C, there in 1936. Bayer doesn't disclose its VMS revenues in Brazil. However, Kaiser said Brazil is the fastest-growing market in Latin America for its Consumer Care segment, with Redoxon and Supradyn ranking among its most important nutritional brands in the country.
"Vitamin C has strong popularity among consumers of all ages and incomes, due to its sweet/sour flavor and the tradition of certain brands in Brazil, such as Redoxon from Bayer (Brazil), Cebion from Merck SA Indústrias Químicas, and Cewin from Sanofi Aventis Farmacêutica," Euromonitor stated in the category briefing.
Steve French, managing partner of NMI, pointed out multivitamins are the most popular supplement category in Brazil. According to Euromonitor, multivitamins comprised a 35-percent share of 2012 value sales in the vitamins and supplements category.
Multivitamins presently command 40 percent of sales in the VMS market, Mintel reported, citing a "generally higher price tag when compared to other VMS products." 
"However, a surge in popularity has seen sales growth of individual vitamins reach 32 percent annually, and they now account for 39 percent of the market," Mintel noted. Among single vitamins, vitamin C comprised 63 percent of value sales in 2012, Euromonitor said.
Pfizer, Herbalife Lead the Market
In Brazil, two of the three best-selling products are sold by companies based in the United States.
The number-one brand in Brazil is Pfizer's Centrum Multivitamin, French said. Centrum commands a 35.1-percent market share in multivitamins and grew 24.1 percent last year, according to Pfizer spokeswoman Sally Beatty.
Beatty said Brazil is the world's fifth-largest multivitamin market and the second-fastest growing market. There appears to be ample room for growth. A recent study that Universidade Federal de São Paulo (Unifesp) conducted in collaboration with the public health school, Universidade de São Paulo revealed two of three Brazilians are not obtaining the global recommended amounts of minerals and vitamins, Beatty noted.
"As the Brazil economy continues to grow and the Brazilian middle class expands, demand for consumer health care products including multivitamins continues to increase," Beatty said. "By some estimates only about 10 percent of the potential market is currently being served."
Pfizer offers different choices of Centrum in Brazil, including those designed to meet general dietary needs, serve individuals over the age of 50, support cholesterol control, cater to the diverse needs of men and women, and support heart function.
Another U.S.-based company with deep roots in Brazil is Herbalife, which boasts the third-largest brand, according to NMI.
Gioji Okuhara, managing director of Herbalife Brazil, said the company's Formula 1 shake is the most popular meal-replacement shake in the country with 66 percent of the market based on Euromonitor data. He said Formula 1 comprises roughly 40 percent of Herbalife's business in Brazil.
According to Herbalife's annual filing, Brazil is its largest market in Central and South America where sales rose 21 percent or USD$66.3 million in 2013.
Brazil is a significant market for companies with a direct sales model like Herbalife. In 2012, direct sales in Brazil rose 13 percent over the prior year, totaling $14.6 billion or 9 percent of the global market, according to the Direct Selling Association.
Okuhara said demand for Herbalife's Formula 1 is partly due to macro trends, such as a burgeoning middle class, growing numbers of overweight people in Brazil, and focus among the top middle- and upper-classes on the importance of health. Herbalife has move to capitalize on these trends, growing its network of distributors or "members" that now total nearly 250,000, opening new pickup centers for its members to obtain products and investing more in the brand, Okuhara said.
Last year, Herbalife launched two new flavors of Formula 1, a passion fruit flavor and a sweet flavor that resembles a popular dessert in Brazil.  
Marketing appears to be an important component of Herbalife's strategy in Brazil. Herbalife is one of the sponsors of the Brazilian Cup, a top soccer tournament in a country that is hosting the 2014 World Cup and reveres the sport above all games.  
"Brazilians are very active and very much into sports," said Okuhara, who noted Herbalife launched a sports nutrition line last year in Brazil.
Subscribe and receive the latest insights on the healthy food and beverage industry.
Join 47,000+ members. Yes, it's completely free.
You May Also Like
---