Research: Potential Benefits of Berry Polyphenols, Acai Pulp, Vitamin D and Carotenoids
Research: Potential Benefits of Berry Polyphenols, Acai Pulp, Vitamin D and Carotenoids
Recently published research highlighted the potentially beneficial effects of ingredients such as berry polyphenols, acai pulp, vitamin D and carotenoids in areas including cognitive function, oxidative damage, cancer and bone mineral density.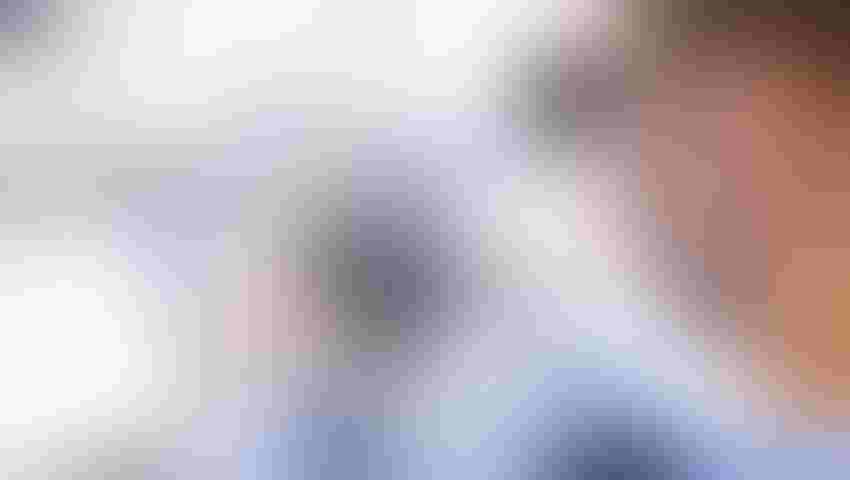 Recently published research highlighted the potentially beneficial effects of ingredients such as berry polyphenols, acai pulp, vitamin D and carotenoids in areas including cognitive function, oxidative damage, cancer and bone mineral density.
Berry Polyphenols / Cognitive Impairment
Activ'Inside announced the publication of two new scientific studies, including one review, focusing on the beneficial effects of berry polyphenols on learning and memory impairments associated with age-related cognitive decline.
Spatial learning and memory deficits associated with impairments in the hippocampus, a key region of cognitive function, are commonly observed during aging. Dietary polyphenols have been suggested as potential beneficial supplements to help prevent memory decline.
"Dietary Polyphenol Supplementation Prevents Alterations of Spatial Navigation in Middle-Aged Mice," published in Frontiers in Behavioral Neuroscience, evaluated the role of an eight-week polyphenol-enriched diet, containing a polyphenol-rich extract from grape and blueberry, on spatial learning and memory deficits in mice, in the Morris water maze task. The research suggested polyphenol supplementation successfully reversed the learning and memory deficits by promoting the occurrence of spatial strategies and the expression of neurobiological factors involved in brain plasticity. The study concluded supplementation with polyphenols could be an efficient nutritional way to prevent age-induced cognitive decline.
In addition, the review, "Protective effects of berry polyphenols against age-related cognitive impairment," recently published in Nutrition and Aging, presented that polyphenols from berries are essential micronutrients particularly studied for improving cognitive functions. The paper highlighted the cognitive health impact of major polyphenolic classes found in berries such as flavonols, anthocyanins and stilbenes through evidences demonstrated in animals and humans. The review discussed the potential benefits of berry polyphenols on memory impairment and neurodegenerative diseases. It also focused on the bioavailability data suggesting that most berry polyphenols or their metabolites can access the brain in sufficient concentrations.
Both articles resulted from an international collaboration between academic and industrial partners brought together in the Neurophenols® Consortium. This nutrition and memory research program is based on four years of research necessary to develop, within a pharmaceutical approach, an innovative solution for memory supplements.
Acai Pulp / Oxidative Damage
"Acai (Euterpe oleracea Mart.) pulp dietary intake improves cellular antioxidant enzymes and biomarkers of serum in healthy women," published in the journal Nutrition, evaluated the effect of acai pulp intake on the prevention of oxidative damage by measuring the activity of antioxidant enzymes and biomarkers of protein oxidation in women.
A nutritional intervention study was conducted with 35 healthy women who were asked to consume 200 g/d of acai pulp for four weeks. Blood samples were collected, and blood pressure and anthropometric parameters were measured before and after the experimental period.
Antioxidant enzymes, superoxide dismutase, catalase, glutathione, production of reactive oxygen species and total antioxidant capacity were evaluated in polymorphonuclear cells. Serum concentration of protein carbonyl and sulfhydryl groups were also determined.
The research suggested the acai intake increased catalase activity, total antioxidant capacity and reduced the production of reactive oxygen species. Furthermore, it reduced serum concentration of protein carbonyl and increased total serum sulfhydryl groups.
The study concluded the dietary acai may have provided an antioxidant benefit for the healthy female participants, and may contribute to greater understanding of the potential advantageous health properties of the fruit.
Vitamin D / Cancer
PLOS ONE published "Serum 25-Hydroxyvitamin D Concentrations ≥40 ng/ml Are Associated with >65% Lower Cancer Risk: Pooled Analysis of Randomized Trial and Prospective Cohort Study." In the study, GrassrootsHealth found an inverse association between vitamin D serum levels and all non-skin cancer incidence. The analysis included pooled data from two study cohorts of women aged 55 years and older. Those with vitamin D serum levels ≥40 ng/ml, had a 67 percent lower risk of cancer when compared with those <20 ng/ml.
The two cohorts used were the GrassrootsHealth self-subscribed population cohort (N = 1,135, median serum level = 48 ng/ml) and a randomized control trial cohort (N= 1,169, median serum level = 30 ng/ml) from a 2007 study by Lappe et al. Combining cohorts gave the study authors a wider range of serum levels and improved statistical power than available in either cohort alone. The study looked at all invasive cancers, excluding skin cancer, over a median follow-up time of 3.9 years.
"In 2006, when I wrote my research results, vitamin D dose-response curves were not well known. For my randomized control trial with over 1,000 women 55 years and older, I found an increase in prevention within the group that took vitamin D and calcium," said Joan Lappe, associate dean for research, college of nursing at Creighton University and lead researcher on the four-year randomized controlled trial (RCT) of vitamin D, calcium and cancer used in the current study. "Findings from analysis of our data combined with data from the GrassrootsHealth cohort provides strong support for the effect of optimal serum vitamin D levels on cancer incidence. I am now even more convinced of the importance of vitamin D for cancer prevention."
Carole Baggerly, director of GrassrootsHealth, added, "We are no longer satisfied with research analyzed by treatment groups or treatment amounts alone. Because we know there is a wide range of response for any given treatment amount, we are more interested in looking at achieved blood levels. The wide range of levels available in this pooled study allowed us to really see how big a difference there is between different serum levels, more so than from different treatment groups."
Cedric Garland, adjunct professor in the department of family medicine and public health at the UC San Diego school of medicine said, "By studying epidemiological data on cancer incidence and latitude, we have long known there is a correlation between adequate vitamin D and cancer prevention. This paper shows that adequacy is a serum 25-hydroxyvitamin D level of at least 40-60 ng/ml when the purpose is cancer prevention and identifies a specific range over which changes in cancer incidence occur, specifically from 10 – 40 ng/ml."
Carotenoids / Bone Mineral Density
A cross-sectional study, "Greater serum carotenoid concentration associated with higher bone mineral density in Chinese adults," revealed high concentration of serum carotenoids is positively correlated to higher bone mineral density (BMD) in middle-aged and elderly Chinese adults, especially in women.
In the study, published in Osteoporosis International, 1,898 women and 933 men aged 50 to 75 years were recruited, and the follow-up study was done after a mean interval of 3.1 years. The individual analysis of serum alpha-carotene, beta-cryptoxanthin, lycopene, zeaxanthin and lutein was analyzed by high-performance liquid chromatography (HPLC). Dual-energy X-ray absorptiometry was used to determine the bone mineral density (BMD) at whole body, lumbar spine, total hip and femur regions (neck and trochanter).
The results demonstrated high levels of alpha-carotene, lycopene and beta-cryptoxanthin were associated with increased BMD at most skeletal sites in women. Additionally, higher alpha-carotene level was significantly associated with higher BMD in total hip and its sub-regions. When comparing the lowest and highest quartile of alpha-carotene in women, the percentage differences of mean BMD values were 2.3 percent for both total hip and femur neck, 2.7 percent and 2.4 percent for femur regions (i.e., trochanter and intertrochanter, respectively). By contrast, in men, only high serum alpha-carotene was significantly associated with increased BMD at all sites except for lumbar spine. And when comparing to the lowest quartile in men, the mean BMDs in the highest quartile of alpha-carotene was 2.6 to 4.0 percent higher. However, serum lutein and zeaxanthin showed no significant association with BMD in either sex.
"Women are generally at higher risk of losing bone mass, as women have smaller bones compared to men," stated CheeYen Lau, nutritionist at ExcelVite. "In addition, the level of estrogen (i.e., hormone that confers bone protection) in women reduces significantly when they reach menopause. Based on the results, it is suggested that the increased intake of mixed carotenoid with high content of alpha-carotene benefits both women and men, especially women who are more prone to bone mass loss."
Subscribe and receive the latest insights on the healthy food and beverage industry.
Join 47,000+ members. Yes, it's completely free.
You May Also Like
---