London Fog redux: B12 as an adjunct in pollution protection
London Fog redux: B12 as an adjunct in pollution protection
Pollution is an environmental issue for almost everyone, but its health effects may be partially offset with B-vitamin supplementation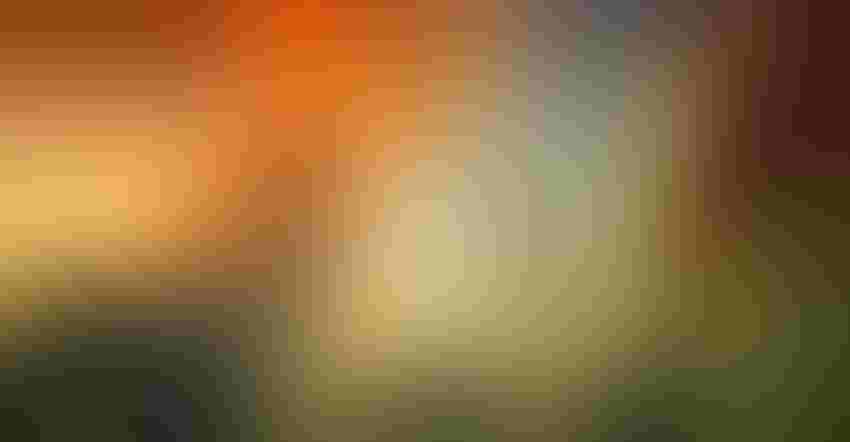 In 1952, a severe fog of pollution fell over London. "The Great Smog" held for five days and claimed thousands of lives. Sixty-five years later, in January 2017, the city surpassed its annual air pollution limits in just the first five days of the year. This is not simply proof that our meager efforts at environmental regulation are failing us, it is indeed evidence of an impending public health crisis. The World Health Organization now reports that 92% of the global population lives in places where air quality levels exceed defined safe limits. Can simple dietary interventions help?
New events spark new research
Fine particulate matter (PM25) has become a primary focus of environmental scientists and medical researchers, as mounting evidence suggests these particulates present the greatest risk. The WHO guidelines for a healthy level of PM2.5 is an annual mean of < 10 ug/m3 or 24-hour mean of < 25 ug/m3. In the United States, most cities report a mean of < 50 ug/m3 to < 100 ug/m3. This is nothing to sneeze at.
In their "Ahead of the Curve" commentary in the journal Chest, Dr. Hua Cai and Dr. Chen Wang outline the growing body of research connecting PM25 with changes in epigenetic regulation and DNA mutations that may be causative factors in a wide variety of human diseases.1 They also identify ways in which research suggests we can influence the harmful pathways of these changes to continue living healthy lives.
One highly cited and widely reported study by an international team of researchers was published in the Proceedings of the National Academy of Sciences in 2017, suggesting that a cocktail of B vitamins including folic acid, B6 and B12 could help arrest the effects of PM25 on the epigenome.2
Genetic analysis confirms B vitamins' role
As primary methyl donors, B vitamins and co-nutrients serve well-established roles in methylation processes; and studies show that supplementation with methyl-donor nutrients can influence the DNA methylation process.2
Now, a recent epigenome-wide analysis investigating the impact of folic acid and B12 intake on DNA methylation in 5,841 individuals found that B12 was associated with 29 "differentially methylated regions" (DMRs) annotated to 48 genes, and folate was associated with 74, suggesting a significant role for these nutrients at the genetic level.3
The research is a great example of how the science of genetics is confirming and elucidating the role of nutrition at the very foundation of our being, and it's an exciting look into the future.
The importance of B12 supplementation
The NIH Office of Dietary Supplements acknowledges that vitamin B12 deficiency affects up to 15% of the population while noting that even so, FDA does not require food labels to list B12 content unless the food has been fortified. They advise that those who have trouble absorbing B12, including strict vegetarians, those with pernicious anemia, and those with a growing number of intestinal disorders, might benefit from oral vitamin B12 supplements.
Cautious advice to be sure. Given the emerging information on B12's role in epigenetics, I would argue that it might be wise for many people to supplement.
Formulating with B12 for pollution control
The original PM25 pilot study did not specify the form of the supplemental nutrients provided, citing only folic acid, vitamin B6 and vitamin B12 in the material declaration. The basic formulation can be found in the paper.
In the case of B vitamins, I believe form does matter. According to the NIH, only 10 mg of a 500 mg supplement is actually absorbed. That analysis, however, includes cyanocobalamin, the synthetic and non-bioactive form of the vitamin that requires significant conversion.
Analyses of vitamin B12 supplementation in various forms based on multiple biomarkers of uptake and retention have concluded that methylcobalamin presents the most biologically relevant and cost-effective option.4,5
The pilot study formulation included 1 mg of vitamin B12 (unspecified) daily. Standard supplements typically supply 500 mcg, while some deliver a full 500 mg. I suspect that sweet spot is somewhere in between.
Authenticity in material selection
While supplemental vitamin B12 may help us defend against environmental pollution, its production is inherently problematic to the other side of the equation. Production, in many ways, begets pollution. In this consumer climate, for an application in which authenticity and transparency matter, material selection can be important.
HealthTech Bioactives is an example of environmental stewardship. With MecobalActive methylcobalamin, the company has developed a patented "green chemistry" process that eliminates conventional toxic methylation agents used in production, which contribute to air and wastewater pollution. The result is not only a cleaner product with a smaller environmental footprint, but a highly stable material favorable to a variety of conditions.
While we work to live with "the smog and smoke" one thing we can do is ensure that our solutions don't contribute to the problem. Just as emerging genetic science is changing our understanding of pollution's impact, green engineering can help us reduce pollution itself. And that, beyond all, should be our final concern.
Cai Berg is the founder and CEO of Berg Nutrition (formerly Berg Imports), a specialty nutraceutical distributor representing select European manufacturers in the U.S. market. A native of Germany, Berg has spent more than two decades building strong relationships with manufacturers and suppliers in Germany, Spain, Norway and beyond, helping European companies understand and break through the unique challenges of the American marketplace.
References
1 Cai H, Wang C. "Surviving With Smog and Smoke: Precision Interventions?" Chest. 2017;152(5):925-929.
2 Zhong J et al. "B vitamins attenuate the epigenetic effects of ambient fine particles in a pilot human intervention trial." PNAS. 2017;114(3)3503-3508.
3 Mandaviya P et al. "Association of dietary folate and vitamin B-12 intake with genome-wide DNA methylation in blood: a large-scale epigenome-wide association analysis in 5841 individuals." Am J Clin Nutr. 2019;110(2):437-450.
4 Paul C, Brady DM. "Comparative Bioavailability and Utilization of Particular Forms of B12 Supplements With Potential to Mitigate B12-related Genetic Polymorphisms." Integr Med (Encinitas). 2017;16(1):42-49.
5 Kelly G. "The Coenzyme Forms of Vitamin B12: Toward an Understanding of their Therapeutic Potential." Alt Med Rev. 1997;2(6):459-471.
Subscribe and receive the latest insights on the healthy food and beverage industry.
Join 47,000+ members. Yes, it's completely free.
You May Also Like
---