Esca Bona Supplier Hero: Hummingbird Wholesale
Esca Bona Supplier Hero: Hummingbird Wholesale
Hummingbird Wholesale supplies food staples to businesses in the Pacific Northwest with a dedicated commitment to ambitious environmental goals.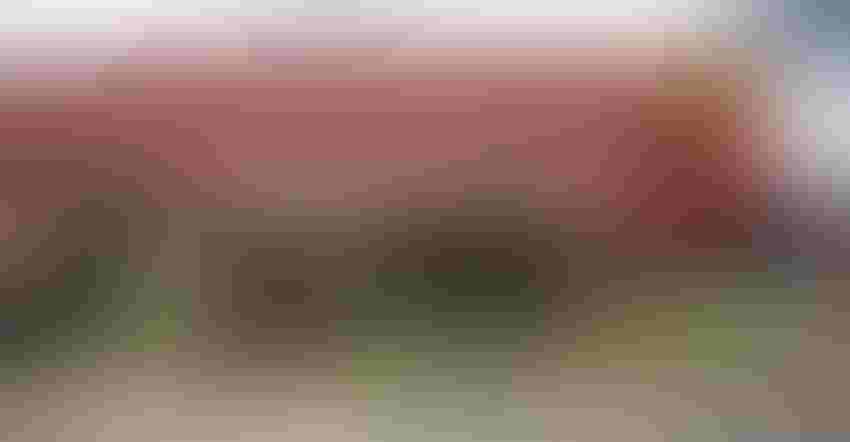 When Julie Tilt, co-owner of the Eugene, Oregon-based ingredient supplier Hummingbird Wholesale, sends invoices to her customers, she does so on a half-sized piece of paper.
Save for two family-sized garbage pails per month (for 45 employees), the supplier recycles, composts or reuses all containers, packaging and food scraps.
Hummingbird Wholesale supplies food staples, such as bee products, candy, condiments, grains, legumes, oils, pasta and more to businesses in the Pacific Northwest.
For deliveries in town, Hummingbird Wholesale transports orders via bikes outfitted with 1,000 pound-capacity cargo trailers (luckily for the cyclists, Eugene is relatively flat).
The common theme knitting these practices together is that Hummingbird Wholesale has highly ambitious environmental goals. According to Hummingbird's 2016 Sustainability Report, the organization operates on 100 percent renewable energy through rooftop solar panels and through purchasing green energy from the local utility. The company diverted 98 percent of waste from the landfill, and reduced water use by 204 gallons, despite 11 percent business growth. Clearly, sustainability is paramount.
Like the hummingbird, Tilt said, its motto is to sip the nectar without harming the flower—an apt description from an herbalist and former organic permaculture instructor. With her husband Charlie, the Tilts purchased the wholesale company from their friend Eugene—yes, Eugene lives in Eugene—in 2003, and switched the name from Honey Heaven to Hummingbird Wholesale to better highlight the company's nimbleness, agility and light carbon footprint in the marketplace. "I think Eugene had the deepest level of sustainable practices of anyone I've ever known—I swear, he used the same sheet of paper for 20 years," Tilt recalled. "Sustainable values were already embedded in the business when we bought it. We've enhanced that practice over the years, as it's how Charlie and I live anyway."
In addition to environmentalism, Tilt is devoted to widening organic agriculture not just in the United States, but—wait for it—the entire world. It's a lofty mission, but through their steadfast commitment to lauding organic, the Tilts are making important strides in this goal by increasing organic purchases every year. In 2015, 86.9 percent of Hummingbird's sales were organic. In 2016, that percent jumped to 91.3 percent, which represents 7,093 organic acres.
Tilt credited this steady organic climb to close relationships developed over time with farmer partners who value transparency. "Our farmer liaison, James Henderson, talks to farmers about how much we're going to pay them and how much we make. We pay them on time. There are years we have given farmers more than the market value so they can survive," Tilt said. "A lot of farmers have grown crops and then sent them to get shipped across the sea anonymously. We give them a face. We tell their stories." To further strengthen its rapport with farmers, Hummingbird invests in them through a program called Farm Connections, which is designed to reveal new opportunities to organic farmers across the region. Farm Connections culminates in an annual Farmer Appreciation Luncheon that includes organic farming education sessions, food prepared with their own ingredients and networking.
Such transparency isn't limited to exchanges between farmer and supplier. It also extends from supplier to consumer. Hummingbird Wholesale is committed to upholding trust and traceability for the brands they work with, which often incites finished products companies to celebrate Hummingbird Wholesale on their consumer-and retailer-facing websites and packaging. Take the honey-sweetened chocolate bar brand Honey Mama's, for example. Honey Mama's sources unrefined organic coconut oil, raw organic almonds and organic dark cocoa powder from Hummingbird, and loves them so much that they give a shout-out to the supplier on the back of their packaging—rare for a manufacturer to do so even in the natural industry.
Collaborating with brands with similar values elevates both companies in the eyes of their customers. "There's a synergy created between these two businesses that have a similar vision and mission," Tilt said. "We're so proud to have our name on their product."
The concept of pride seems to encompass all that Hummingbird Wholesale stands for. Pride in their farmers. Pride in their respect for the earth. Pride in their customers. And judging by the way Tilt's voice brightens when she mentions individual employees—such as Henderson who works directly with farmers or Karl Benedek who makes deliveries by cargo bike—it's clear that Hummingbird Wholesale takes pride in their workers, too.
The company credits its sustainable and conscious business practices to their sustainable and conscious financial growth. Over the years, they've gained customers almost entirely by word of mouth—testament to their sterling reputation among manufacturers seeking top-notch ingredients. "It's really a labor of love," Tilt said. "We're in the food business. Margins are very narrow, and no one gets paid a ton of money. But I feel lucky to be a part of it."
Editor's Note: The Esca Bona Supplier Heroes is a reoccurring feature of suppliers that fuel innovation in the good food supply chain. These features explore the brand story, innovation, supply chain investment, research and partnerships that these companies undertake to improve the food system and consumer health. We select suppliers based on their commitment to the good food movement, their story, their sustainability initiatives, their focus on safe and efficacious ingredients, and their partnerships with their finished product customers.
Esca Bona is an event and brand spearheaded by New Hope Network that champions the good food movement by helping finished product brands improve their supply chain, support the people who create food, and best harness technology and innovation.
If you know of—or are—a supplier with a story to tell, email Sandy Almendarez, editor in chief, Natural Products INSIDER at [email protected].
Subscribe and receive the latest insights on the healthy food and beverage industry.
Join 47,000+ members. Yes, it's completely free.
You May Also Like
---