Erythritol study raises red flag for cardiovascular risks
Erythritol study raises red flag for cardiovascular risks
New research has raised a red flag about the connection between erythritol and blood clots and other cardiovascular risks in some population groups.  An expert in the field said it's too early to sound the alarms, however.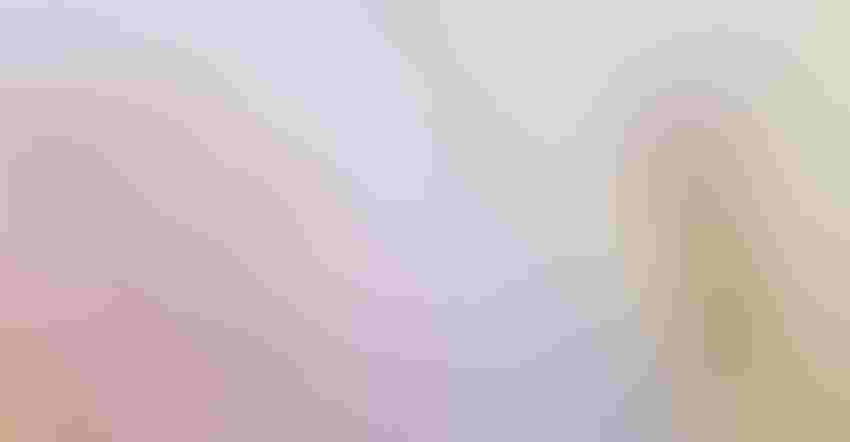 A new study has raised concerns about the link between erythritol and blood clots in some at risk population groups.  The prominent nature of the institutions involved and the stastitical power of the study helped it garner interest in the popular press.
The new research was published in the journal Nature Medicine.  It was the work of a large team of researchers associated with The Cleveland Clinic and the Charité Hospital in Berlin as well as other institutions.
The study, titled "The artificial sweetener erythritol and cardiovascular event risk," took a multifactorial approach, culling data from several cohorts of patients undergoing cardiac health assessments.  That data was bolstered with in vitro and in vivo studies on the effect of erythritol on platelet aggregation.
Erythritol's low cost, attractive formulation properties boosted popularity
Erythritol is a non nutritritive sugar alcohol, or polyol, sweetener.  It has been popular in certain foods and supplement products because it has a similar sweetness profile and taste to sugar, and has comparable bulking properties.  The discovery of fermentation production processes made widespread application possible.
In addition, the sweetener, enables some foods, such as baked goods, to brown in a similar fashion as does sugar. The sweetener which is in the body at low levels and which can be found in trace amounts in many plant stuffs, is also generally well tolerated by consumers in a variety of dosages.  Some of its sugar alcohol competitors are associated with GI upset at higher dosages.
Erythritol is available in pure form and in blends with other sweeteners such as stevia and monk fruit and it is used as an additive in many products.  A recent survey found about 180 different standalone sweetener products featuring erythritol on the market.
Various market reports put the size of the erythritol market at between $210 and $222 million in 2022, with mid level single digit growth forecasts for the coming decade. Before the news of the study broke, analysts had predicted that the category will grow from a low of 4% to as much as 7% over the coming decade.
Analysis of patient data provides outlines of concern
The authors of the present study said that polyols and other artificial sweeteners have gained increasing popularity over the years as the obesity crisis has gained momentum.  Some large population-based studies have found conflicting information on whether high intakes of these sweeteners raise cardiovascular disease risks generally, or only for certain subgroups. The authors said no long term clinical trials assessing those risks directly have been done.
The present research looked at data form more than 1,157 patients undergoing cardiac risk assessments.  The researchers found that the presence of polyol sweeteners, and especially erythritol, was associated with a risk of major adverse cardiovascular events (MACE; death or nonfatal myocardial infarction or stroke) in the three-year period following the assessments. That was part of an ongoing research effort at the Cleveland Clinic that began in 2008.
Targeted data analysis, bench and feeding studies confirm suspicion
That initial non targeted analysis was followed with targeted metabolomic analyses of more than 2,000 patients who underwent cardiac assessment at the clinic, as well as more than 800 patients who were evaluated at two Charité clinics in Berlin.  Those analyses confirmed the earlier determination that erythritol was associated with higher MACE risks.  In addition, the researchers did an in vitro test that showed that the polyol increased the tendency of clot formation.
And a follow up feeding study with 8 volunteers ingesting 30 grams of erythritol a day raised levels in the blood to those that were associated with the higher risks. A 30 g/day intake was stated as the 90th percentile of average daily intake in a 2018 FDA GRAS assessment on the substance, the researchers noted.  That determination was based on 4-week safety studies, not the years-long analyses done in the present study.
The researchers noted that association is not causation, and that there were many potential confounding factors.  Those included the fact that the cohorts exhibited some level of disease to start with, and the diets of the subjects were not assessed.  Nevertheless, they concluded that their findings raised the red flag high enough that additional research is warranted.
Former insurance expert urges caution
Dr. Wayne Heidenreich, MD, spent his career up to his recent retirement assessing just these kinds of population-based health risks as medical director of Northwestern Mutual Life Insurance Co.  Dr. Heidenreich said this is the kind of research that he would have paid close attention to during his career.
"I would agree with their call for the need for additional research," Dr. Heidenreich told Natural Products Insider.  "The platelet studies in particular were impressive.  The in vitro studies really did show activation of platelets.  I would say there is cause for concern."
Millions of doses haven't brought up safety concern
Industry consultant Tim Avila has a long history dealing with issues surrounding the sweetener having at one time been associated with erythritol product development.  He said the new study is interesting, but it's not nearly time to sound the alarm siren.  Despite at least tens of millions of doses already consumed, erythritol has not been broadly associated with health risks up to now, he said.
"Those of us who are global experts in erythritol, and I'd say there are really only about four or five of us, would observe that there's not a lot to say here, especially in the absence of other health concerns," Avila said.
"Maybe if you are already on the edge of the cliff in terms of clotting concern, maybe the GRAS status could be modified in that case.  But this notion that erythritol is going to harm anyone who is pre diabetic is just irresponsible at this point," he added.
Subscribe and receive the latest insights on the healthy food and beverage industry.
Join 47,000+ members. Yes, it's completely free.
You May Also Like
---