Upcycling helps reduce U.S. food waste, boost sustainability
Upcycling helps reduce U.S. food waste, boost sustainability
Suppliers can repurpose production byproducts viewed as waste into usable ingredients, getting more nutrition and value out of sources such as grains, fruits and vegetables.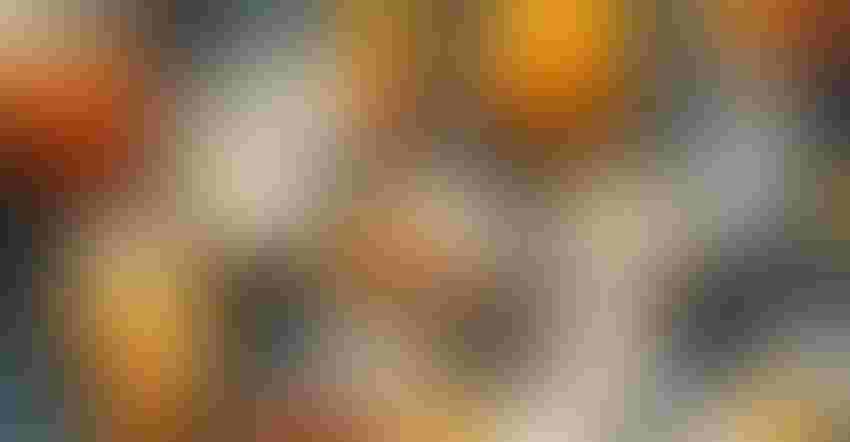 Imagine your company spending $218 billion on producing a product. Then, imagine your company throwing all of that product away. This is what the U.S. is doing when it comes to food waste, which is estimated to be between 30% to 40% of the food supply.
Although a very simplified analogy, it still captures the essence of this issue. The waste, coupled with its negative environmental impact and the 37.2 million Americans living in food-insecure households, indicated the U.S. does not have a food supply issue, but rather a food distribution issue—one that needs to be resolved quickly.
Food is wasted at every step of the supply chain, from the fields to the factories to the restaurants and stores, and finally to consumers. Most reduction efforts are focused at the consumer level since it accounts for most of the food waste, but this needs to be tackled throughout the supply chain. For instance, it is estimated that 2 billion pounds of food are wasted at the factory level. Although 33% of that goes to animal feed, that still leaves 660 million pounds of food to be thrown away. That is 660 million pounds to contribute to methane in landfills; 660 million pounds that used land, water, pesticides, fertilizers, gasoline, energy and labor to produce.
There are several circumstances—overproduction, product damage, etc.—that lead to food waste at the factory level, but the biggest contribution is byproduct, the secondary product derived from a production process, manufacturing process or chemical reaction. Common byproducts include the pomace after juicing, the ends after cutting, and the peels, shells, and skins after removal. These byproducts are not only edible but also full of nutrients beneficial to our bodies. For instance, apple, carrot and sweet potato pomace leftover after juicing are all fiber-rich, containing 30% to 80% dietary fiber.
Byproducts such as these present a unique opportunity for ingredient suppliers to upcycle or repurpose byproducts to valuable ingredients. This not only provides a solution for production and supply chain, but also a tool for marketing; rescuing overlooked, yet nutritious food is a great story to promote, one that is slowly gaining ground among today's consumers.
According to Innova Market Insights, "storytelling" is the number one trend for 2020. "Although ingredient provenance has always been important, consumer interest in discovering the story behind their foods has risen further and increasingly influencing purchasing decisions," the firm reported. "As a result, manufacturers are increasingly focusing on ingredient provenance platforms in order to highlight the taste and quality of their products, as well as their uniqueness and sustainability efforts." Upcycled ingredients tell the story of just that—uniqueness and sustainability.
The question is: If upcycled ingredients touch on the points manufacturers should be focusing on, why have they not penetrated the mainstream market?
Upcycled ingredients are still very much niche, except whey protein. Part of the answer is education. We can take tips from the exception. On top of the big technological breakthrough in ultrafiltration and concentration, heavy investments were spent on studying all aspects of the whey protein portion of milk: the complete amino acid profile, the neutral flavor, the functional properties, and the various applications it can be incorporated in. With this knowledge, various companies, co-ops, dairy boards, government agencies, and universities made a concerted effort to educate the industry and public of its benefits.
The key industry players advanced the demand and production through synchronized messaging. These education efforts brought whey protein to the mainstream market, and now some forget that it was once a secondary product. Now there are dairy processors that produce whey protein with cheese as a byproduct.
Fortunately, we are starting to see the beginning of these efforts with companies such as Martin Bauer, which offers a sweet potato fiber powder made from the leftover pomace after juicing; ReGrained, which manufactures zero-waste snack bars made from upcycled supergrains from beer brewing; and most significantly, Upcycled Food Association, a nonprofit trade association launched in October 2019 to focus on reducing food waste by growing the upcycled food economy.
According to its president, Caroline Cotto, the Upcycled Food Association's first directive is to formally define "upcycled food" by mid-2020, and they are doing so by collaborating with government agencies, industry, nonprofit partners and universities. After that is realized, its next goal is to launch a certification program in October 2020.
Just like the key industry players with whey protein decades ago, the Upcycled Food Association is attempting to advance the demand and production, but this time through certification. The objective of the certification is to not only help consumers easily identify upcycled food, but also help scale the segment.
The other part of the answer is price. This can come as a surprise since the raw material of upcycled ingredients may be cheap, even free. However, as with any new ingredient, product development comes at a price. Capital investment, new supply chain, perfecting production efficiencies, and lack of economies of scale all increase the cost of a product. The best price point is typically not reached until a few years after launch.
Fortunately, upcycled food appeals to consumers who value environmentally friendly and sustainable products—those that view it as a premium product and thus, will pay a premium price for it. Mainstream use can be achieved when education meets economies of scale. The upcycled segment is just getting started.
Rikka Cornelia is the product manager for BI Nutraceuticals, which was recently acquired by Martin Bauer. Rikka has a bachelor's degree in economics from the University of California, Irvine. She has been with BI for nine years as an integral component of the marketing team, assisting with setting the product vision and strategy for BI's portfolio of more than 200 botanical ingredients.
Subscribe and receive the latest insights on the healthy food and beverage industry.
Join 47,000+ members. Yes, it's completely free.
You May Also Like
---