Sweet sustainability in the confectionery space
Sweet sustainability in the confectionery space
Confectionery companies that embrace sustainability as a holistic means of doing business are reaping great benefits among an increasingly environmentally and socially conscious population.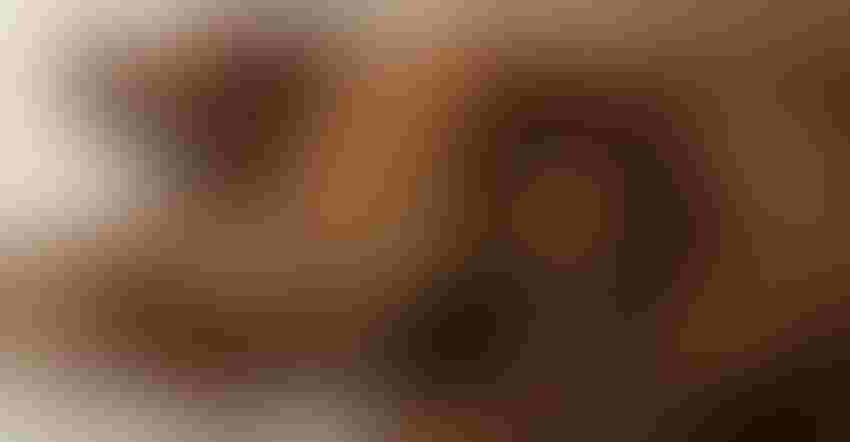 Clean label demands have transformed the food industry, mandating everything from snacks to beverages be better-for-you. But how is this trend impacting an area that is inherently not-so-great-for-you, like candy? As it turns out, consumers still have quite the sweet tooth.
According to the November 2018 "Chocolate Candy: U.S. Market Trends and Opportunities" report from Packaged Facts, chocolate and other candies are still eaten by more than 80 percent of American adults, rising from 74 percent in 2008. Total retail sales of U.S. chocolate candy alone reached US$23 billion in 2018, representing a compound annual growth rate (CAGR) of 2.4 percent since 2013.
Despite their popularity, the candy and chocolate markets are plagued by several challenges, from concerns surrounding the farming process and cocoa supply to a trend toward healthier snacking that leads consumers away from the candy aisle and in the direction of nuts, jerky, nutritional bars and other options. The silver lining? Consumers are devoted to confectionery products as an accessible luxury.
Packaged Facts reported that while dollar sales may be up, volume sales are down, demonstrating that market growth is driven by premiumization as brands offer third-party certifications, premium ingredients and other costly enhancements. The good news is shoppers are willing to pay, as usage rates are generally edging up for premium and luxury brands; the percentage of adults who enjoyed Ferrero Rocher, for example, doubled from 2.5 percent in 2008 to 5 percent in 2018.
This spells good news for clean label brands, as well, as premium and clean label attributes often overlap. SPINS reports candy and chocolate positioned as specialty/wellness grew 8.5 percent in sales and 14 percent in volume during the 52 weeks ending Sept. 9, 2018. Indeed, premium and clean label are two intertwining trends. "In the higher end chocolate market, a clean label has always been important and always will be," said Sarah Feoli, founder and CEO of Rescue Chocolate, where cacao is organic and Fair Trade. "The shift toward cleaner and perceived healthier ingredients is a movement and, in my opinion, here to stay," agreed Torie & Howard co-founder and CEO Torie Burke. "We wanted that for ourselves as consumers." Ultimately, it's what led Burke and co-founder Howard Slatkin to launch its organic hard candy brand.
For candy, and especially chocolate, the definition of clean label increasingly includes sustainability. If you ask Deborah Schimberg, president and CEO of Verve Inc., the company behind Glee Gum, consumers don't want to give up their beloved sweets just because they're trying to be more mindful of what they eat. Sustainability demands take the shape of natural and organic ingredients, better farming practices, eco-friendly initiatives, smart packaging and more. "Providing more information about the supply chain helps consumers 'justify' buying [sweets]," Schimberg said. "They want all their food, including confectionery, to be healthy, familiar and responsible."
For more information about how confectionery brands are achieving a sustainable supply chain, download Food Insider Journal's 2018 Digital Magazine "Sweet sustainability in the confectionery space."
Subscribe and receive the latest insights on the healthy food and beverage industry.
Join 47,000+ members. Yes, it's completely free.
You May Also Like
---