Sustainability and Sourcing Conditions for Novel Beauty Ingredients
Sustainability and Sourcing Conditions for Novel Beauty Ingredients
Cosmetic companies have chosen to take a lead position in the promotion of sustainably sourced ingredients.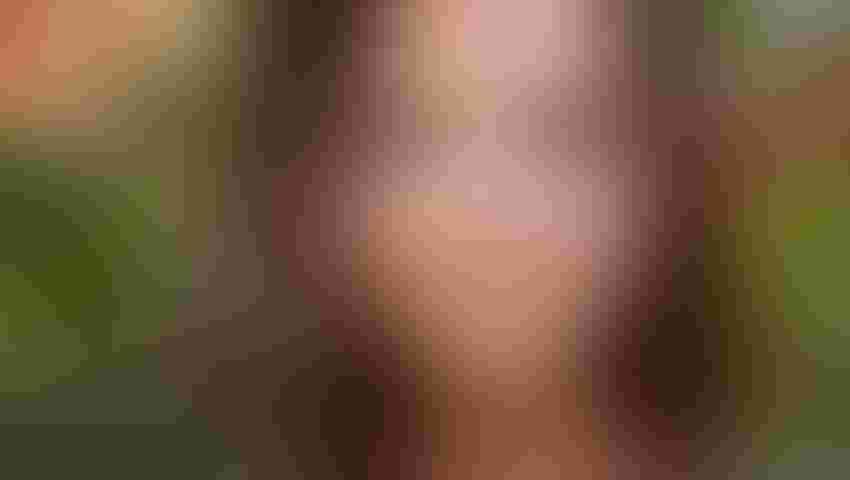 In a sustainable system, all parts flourish. Thus we can say with certainty that true sustainability as it applies to the sourcing of natural plant ingredients, in this case cosmetic ingredients, must by definition positively affect the entire supply chain, from field to finish.
Sustainability includes good environmental practices, fair wages, cultural protection, community development programs, market access and more. On the processing side it also means non-toxic modes of botanical processing and extraction, good manufacturing and labor practices, ever-improving environmental controls, waste management, improved energy efficiency and much more.
Greenwashing by various industries is degrading the integrated nature and high purpose of true sustainability. We see especially egregious examples of this among multi-nationals that trumpet savings of water and improved energy management, while pumping out products that produce mountains of non-recyclable trash, and otherwise pollute soil, water and air, and harm workers due to exposure to various hazardous compounds.
In the course of sustainable sourcing of plant-based ingredients for cosmetic uses, a complex set of factors guides the process. Good environmental practices mean specifically that the harvesting or cultivation of a plant or plant part will not harm the natural environment, degrade biodiversity, deplete the natural supply of the plant, or produce downstream toxins that may harm soil, water, air or wildlife.
Currently as many as 10,000 medicinal plants are somewhat or very endangered, due to over-harvesting in the wild. Some plants remain super-abundant (e.g., Moroccan rosemary) and can be wild-harvested into the future. But other plants (e.g., ginseng) must be cultivated to maintain supply. Certified organic agriculture is currently the global standard for sustainable plant products. This standard helps growers to regenerate soil, greatly reduce the environmental pressures of growing crops, support continued diversity of wildlife, and provide clean plant products to a health-conscious market. Organic farmers have proven that organic agriculture works, and that demand for organics continues to grow.
Sustainable wage practices are admittedly market limited. But greater portions of gross profits from trade in plants can be assigned to growers and harvesters, helping to alleviate endemic global poverty in the agricultural sector. Wages for working with popular plants can be increased over time, and supportive trading partners (cosmetic companies and others) will sometimes pay a premium for fair wage products. This all helps to move people up the economic ladder rather than down.
Cultural protection is a process that is at all times fluid and subject to the effects of over-population, global environmental degradation, an aggressive worldwide scramble for natural resources, and the homogenization of societies through garbage media, cheap consumer goods, nutritionally poor foods and more. Helping people of diverse cultures to sustain themselves and to change with the times on their own terms requires repeated personal contact, inquiry into the greatest needs of source communities, and an understanding of the larger modes of living, thinking, and laws in various countries. Any sourcing programs that can reinforce traditional cultures while providing much needed income give people in those cultures a broader range of life choices, and reduce the need to seek employment in extractive and devastating industries..
As defined by the Convention on Biological Diversity, true sustainability involves benefit sharing. So if a company succeeds with a plant ingredient, the company has an obligation to share the profits of that success with the source people and communities. So if, for example, you obtain cat's claw vine from an Amazonian native group and have a market success, then a portion of the profits would be shared with the people in the field. This can take place as an outright hand-over of money, or in the form of community works defined as valuable by the communities themselves. Rebuilding schools, establishing sanitary facilities, and providing educational materials and supplies may all be part of such community development projects.
Helping sources to gain market access can happen through transparency in market communication. If, for example, a cosmetic company uses an oil from a specific African project, they may identify that project, thereby helping communities that have no capacity on their own to generate awareness of their existence and offerings. It is very hard to convince companies to identify sources, as they are ever fearful of competition. But aiding sources by advancing their prospects in the market is part of true sustainability.
There is no point at which sustainability is absolutely set and done. Sustainability as it applies to sourcing plant ingredients is a constantly shifting landscape. Cosmetic companies have chosen to take a lead position in the promotion of sustainably sourced ingredients. Some of this is due to a concern over getting caught in a bad labor or environmental scandal. Some of it has to do with smart marketing to value-driven end users. And some of this comes from a genuine care for the planet and for all aspects of life and health. All these forces have merged, propelling us forward. If we want any future at all, then sustainability in ingredient sourcing and all related activities is the only worthy path.
Looking for insights on supply chain considerations and sourcing innovative ingredients for personal care products? Chris Kilham will talk about sustainability and sourcing considerations for novel beauty ingredients during the Science & Innovation Driving the Beauty Category workshop on Wednesday, Oct. 5, at SupplySide West 2016.
Chris Kilham is a medicine hunter who researches natural remedies all over the world, from the Amazon to Siberia. Kilham advises herbal, cosmetic and pharmaceutical companies, is a regular guest on radio and TV programs worldwide, and is the author of 15 books. He is the FOX News Medicine Hunter, and his segments run in 100 countries. Read more at medicinehunter.com.
Subscribe and receive the latest insights on the healthy food and beverage industry.
Join 47,000+ members. Yes, it's completely free.
You May Also Like
---