Personnel News: Sustainability Hire, Celebrating Probiotics Pioneer & More
Personnel News: Sustainability Hire, Celebrating Probiotics Pioneer & More
Amidst recent personnel moves, the industry also took pause to reflect upon and celebrate the life of a visionary scientific pioneer.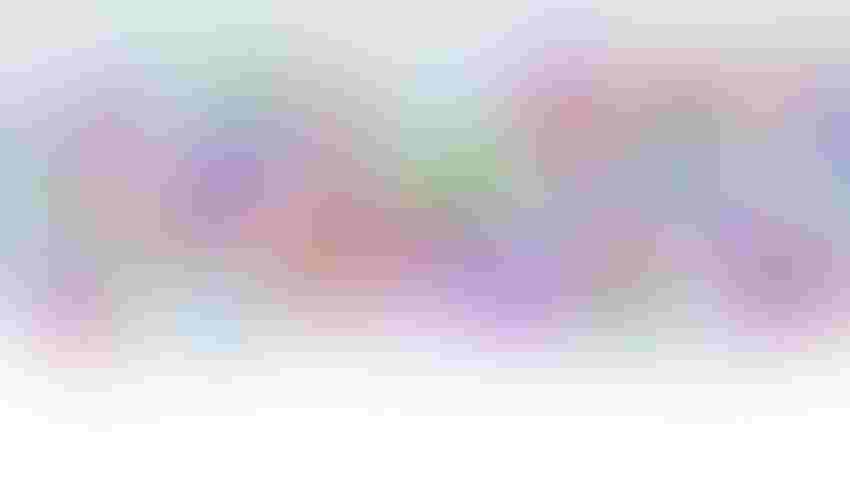 Amidst recent personnel moves, the industry also took pause to reflect upon and celebrate the life of a visionary scientific pioneer.
On March 1, Iichiroh Ohhira, Ph.D., developer of world-renowned Dr. Ohhira's Probiotic® Formulations (known as OM-X in Japan), passed away after a brief illness. He was 80 years old.
"This is extremely sad news for everyone at Essential Formulas. I had the privilege of working with Dr. Ohhira for many years and considered him not only a brilliant scientist but also a friend. He was a visionary in the field of microbiology and biochemistry, and his pioneering research developed the first clinically controlled natural fermentation process, thus setting the gold standard for probiotic supplementation worldwide," said Michael Schoor, CEO and president of Essential Formulas Inc. "Dr. Ohhira was a true humanitarian who made it his life's work to positively impact the health of millions of people, thus becoming a champion for a generation who were seeking naturally viable health alternatives."
In 1974, Ohhira founded Bio Activity Research & Development Center in Okayama, Japan, later known as BioBank. Through his research, he discovered Enterococcus faecalis TH-10, a strain whose proteolytic power was 6.25 stronger than other lactic acid bacteria (LAB) known to science. This strain became the foundation of Ohhira's award-winning formulations. This discovery, along with his research in LAB earned Ohhira a series of prestigious awards. He received the Presidential Citation from Philippine Medical Association and was named a GUSI Peace Prize winner, often referred to as the Philippine's version of the Nobel Peace Prize.
Ohhira once stated, "Each capsule is filled with our passion and hope for bringing health and long life to all 7 billion people on the earth. We make our product with not only proven scientific protocol, but tender care through the power of fermentation, inspired through nature's blessings and the mighty lactic acid bacteria."
Continuing to lead the company is CEO Masumi Ohhira; lead research scientist and Dr. Ohhira's protégé, Dr. Muneaki Takahata, Ph.D., and his team of researchers; and Hiroaki Takahata, who oversees marketing operations in Japan and other regions.
In reflecting on Ohhira's life and contributions, his colleagues express their gratitude to an exceptional man who gave everything to his company and his passion. According to his utmost wishes, the company will continue to pursue and expand the exciting adventure that he initiated in 1974.
Click the following link for a full list of Ohhira's accomplishments.
Aker BioMarine, a leading supplier of krill-derived products to the consumer health and wellness and animal nutrition markets, has hired two new employees at its company headquarters in Norway.
Cilia Holmes Indahl, the company's new director of sustainability, will further develop and implement the company's sustainability strategy while working with key stakeholders and non-government organizations (NGOs) interested in krill and Antarctica. During the past few years, Indahl has held several positions dedicated to sustainable development and climate change in Norway and abroad. She holds master's degrees in sustainable development and international business.
Katrin Berntsen, Aker BioMarine's new director of communications, will be responsible for managing and directing the company's internal and external communications. Passionate, creative and organized, Berntsen brings more than 15 years of experience specializing in messaging strategy, product launches, crisis communications and more. Prior to joining Aker BioMarine, she managed communications for Wilhelmsen Ships Service and Opera Software. She holds a master's degree in European politics and a bachelor's degree in media.
"At a time when sustainability should be considered a major component of a company's DNA, it is essential to have a director, like Cilia, who can successfully implement the best strategy possible for our business," stated Matts Johansen, CEO, Aker BioMarine. "Equally important is a communications director, like Katrin, who has the ability to properly communicate key messages about our company inside and outside of our business. We look forward to having them both continue to push Aker BioMarine in a positive direction."
Klöckner Pentaplast, a global leader in rigid plastic film and packaging solutions, announced it has appointed Brent Jones as CFO and Peter Heinze as COO with immediate effect.
Jones has broad experience as a financial executive with specific strengths in the chemical industry. Prior to joining Klöckner Pentaplast, he served as interim CFO at Pall Corp., where he had advanced through several senior finance leadership roles of increasing responsibility in the areas of treasury, investor relations, financial planning and analysis and corporate development. Previously, Jones was managing director at Bank of America Merrill Lynch. He holds a degree in biochemistry and Asian studies from Dartmouth College as well as a law degree from Yale Law School.
Markus Hoelzl, who served as Klöckner Pentaplast's managing director and CFO for the past seven years, decided to step down from his positions, effective immediately. During his tenure, Klöckner Pentaplast's group sales grew from € 1.1 billion to € 1.3 billion and EBITDA increased from € 113 million to € 217 million. In 2012, Hoelzl led the recapitalization process that enabled Klöckner Pentaplasts acquisition by SVP. The board of Klöckner Pentaplast thanks Hoelzl for his contribution and wishes him every success in the future.
New COO Heinze will be responsible for leading Klöckner Pentaplast's global operations, including supply chain, manufacturing, quality and procurement. His main focus will be on enhancing the customer experience by driving quality improvements, decreasing lead times and reducing costs. Heinze brings extensive experience in plastics, chemicals, and industrial companies and has a proven track record of driving innovation and improving operational performance in the areas of production, procurement, supply chain, quality and technology. In his last role, he was CEO of the Galley Division of Zodiac Aerospace Group, a world leader in aerospace equipment and systems for commercial aircraft. Heinze has a master's degree in materials from Delft University of Technology. In addition, he is certified as a Six Sigma Black Belt and speaks English, Dutch, German and French.
Former CTO Marc Setzen assumed the newly created position of chief engineering officer. He will provide strategic direction on industry technology trends Klöckner Pentaplast should follow. As a thought leader, he will represent the company externally as a technology expert.
Commenting on the news, Wayne M. Hewett, the group's CEO, said: "I'm confident that the organizational realignments announced today, along with the recent additions of Rick Widden, Bryan Koeppl and Sandra Martinez, strengthen our management team, to help us attain the customer centric and growth goals we're aiming for."
Subscribe and receive the latest insights on the healthy food and beverage industry.
Join 47,000+ members. Yes, it's completely free.
You May Also Like
---