The Health Care Practitioner Channel: Connecting Industry and Medical Professionals
The Health Care Practitioner Channel: Connecting Industry and Medical Professionals
Twenty years ago, I realized the conventional, mainstream medical model was focused on prescription drugs being the only option for helping patients achieve good health.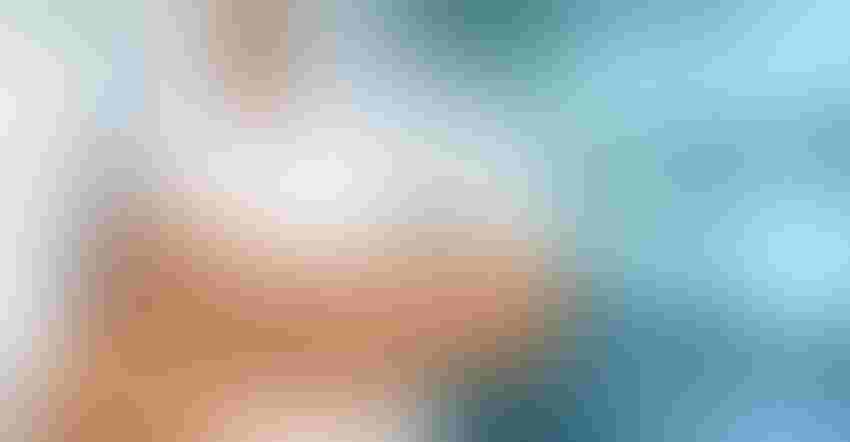 Twenty years ago, when I became a naturopathic doctor, I realized the conventional, mainstream medical model was focused on prescription drugs being the only option for helping patients achieve good health. Prescription drugs, no doubt, have value in treating disease, but consumers and many in the medical community are showing a growing interest in both prevention and exploring possibilities of treatments that may not be as powerful as drugs, but may have fewer side effects.
Our society is shifting toward a more holistic, integrative approach—an approach that includes nutrition, exercise, acupuncture, yoga, massage therapy and other non-allopathic modalities. Combine that with the desire from patients to engage in a one-on-one, more discussion-oriented relationship with their doctors to better serve their own needs and an insistence on playing a role in their own health management, it's no surprise that we're seeing a growing category of supplement companies that sell directly to health care practitioners.
As the medical community continues to embrace innovative and integrative methods of health care, the dietary supplement industry follows suit. When I was studying to become a naturopath, I worked for a company that was founded to provide products to the growing, robust integrative health community in the Pacific Northwest. Working with health care practitioners interested in providing their patients with specific products suited to an individual's needs, the company sought to provide environmentally sensitive individuals with dietary supplements free of additives, preservatives or fillers—and this was well before the concept of a "clean label" was trendy. Products were sold directly to health care practitioners, an alternative take on the direct-to-consumer approach to business, and, during my time at that company, I saw more manufacturers enter this space and contribute to the forward progress of health care. Fast forward to 2018, and not only are dietary supplement companies seeking similar opportunities in the health care practitioner channel, but other industries are also taking notice of the success of those companies.
Selling supplements through the health care practitioner channel is just one example of the popularity of dietary supplements. According to the Council for Responsible Nutrition (CRN)'s annual Consumer Survey on Dietary Supplements, doctors are the most trusted source of information about dietary supplements. By selling directly to health care practitioners, supplement companies can foster an open dialogue about their products. For example, doctors can ask the companies they do business with hard questions about ingredient sourcing, product manufacturing and quality control practices, which ensure their (and their patients') needs are met. Practitioners have close ties to the medical science community and follow current research on both prescription medication and dietary supplements. If an exciting new study is released demonstrating benefit(s) to consumers, the practitioner is immediately aware and can ask the companies they work with to introduce or reformulate products that are consistent with real-time science.
However, it is important to recognize that with every opportunity to engage in the health care practitioner channel, rules must be followed. A common misnomer is companies that work directly with health care practitioners are regulated differently. Every law and regulation that applies to any dietary supplement in the United States applies to products in this channel, too. For example, responsible companies know FDA law states dietary supplements cannot claim to diagnose, mitigate, treat, cure or prevent disease. However, a large part of a health care practitioner's universe is about diagnosing, mitigating, treating, curing and preventing disease. How can these two entities work together?
Simply put, FDA does not regulate the practice of medicine. So, if a doctor is engaged in a one-on-one discussion with a patient, he or she can recommend dietary supplements as part of the patient's disease management plan. However, the company manufacturing or marketing the supplement cannot make a disease claim to the health care practitioner, the consumer or on the label.
Products, marketing and education directed toward practitioners is scientific and technical. Practitioners, each with their own approaches to health and wellness, work with companies to supply products that fit the unique needs of their patients, causing the marketplace to become more competitive, which is a good thing for our industry and for our consumers.
Duffy MacKay, N.D., is the senior vice president, scientific & regulatory affairs, Council for Responsible Nutrition (CRN, crnusa.org), a trade association for the dietary supplement and functional food industry.
Subscribe and receive the latest insights on the healthy food and beverage industry.
Join 47,000+ members. Yes, it's completely free.
You May Also Like
---