The B Corp Movement and Why It Matters
The B Corp Movement and Why It Matters
Certified B Corporations have proven they uses their business as a force for good with a commitment to community, the environment, its employees and transparency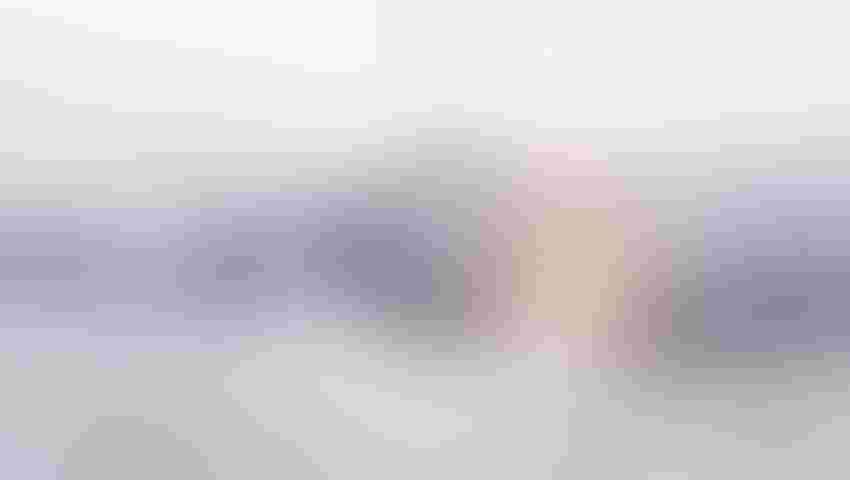 Hundreds of mission-driven companies are redefining what it means to be a successful business creating a movement that's propelled not by the government nor by big corporations. Health and nutrition brands can have a significant impact on whether or not this new business model will not only survive, but thrive.
The B Corp movement will ultimately influence consumer behavior and they make, both consciously and subconsciously.
Every day consumers decide what to eat for breakfast, which personal care products to use, what clothes to wear, and whose double-shot low-fat half-decaf macchiato to drink on the way to the office. They also consume news, and many times that news includes stories about corporations doing bad things, or at least things that make consumers hesitate before buying something from that company. Shareholder return seems to be the operating motive behind most of these corporations.
A famous politician once stated, "Corporations are people too." If that is the case, then they need to start acting more like people, and B Corps are the shining example of that philosophy.
A "B Corporation" is a company that codifies its mission as one that uses business as a force for good. It defines its obligations to its employees, to the community in which it operates, its commitment to protecting our precious environment and natural resources, and to operating its business with transparency. It's a lot to ask, and the process to achieve certification as a B Corp is rigorous and time-consuming. But in an age of increasing consumer distrust, the rewards for certified businesses can be significant.
Become a B Corp
The nonprofit B Lab organization is the body responsible for certifying a company as a B Corp. The certification process involves an assessment of company's policies and practices. Companies that achieve a minimum aggregate score can be certified. So, even if the score in one area indicates opportunities for improvement, the score in another area of the assessment may compensate for that shortfall. Going to the B Lab website and completing the assessment is a good way to know if a company is in the ballpark for certification. Before a company does that, it should have a good idea of how it addresses four key areas:
1. Governance
The company mission should be clear and in writing, and the company should have significant employee-facing (if not public) transparency regarding how the company operates, and its financials. It is also helpful to have formal mission training for employees and a diverse governing body.
2. Workers
Significant attention has been given in recent years to income inequality and the role corporations play in perpetuating this issue. B Corporations have numerous written policies and practices that address worker compensation and opportunity, so adopting a living wage standard, limiting the disparity between the lowest and highest paid workers, and providing skills training and opportunities for upward mobility are ways to address inequality. In addition, worker quality of life is important. Having location and scheduling flexibility, going beyond the basics in terms of employee benefits, and monitoring employee satisfaction are ways to achieve a good B Lab assessment score.
3. Community
B Corps recognize that they can have a significant impact on the communities in which they operate. By making a commitment to sourcing goods and services locally, hiring underserved populations in the area, advocating for social and environmental programs and supporting corporate citizenship initiatives, a company can demonstrate that its impact on the local community is positive.
 4. Environment
B Lab assessment goes much further than just carbon emissions. A B Corp is also concerned with clean air, clean water and sustainability practices. Use of renewable energy, environmentally preferred materials, and monitoring these programs are considered positives when determining an assessment score.
B corporations have a direct positive impact on the world we live in, and the more companies recognize they have this power and choose to use it as a force for good, the better the world we will be. Companies can choose to become B Corps, and consumers can choose to consume products and services produced by B Corp-certified companies.
The nonprofit B Lab organization developed what they call a "declaration of interdependence." In it, B Lab "envisions a global economy that uses business as a force for good." All business owners and managers should think about this and make a commitment to being that kind of business.
Pierce Sioussat is president and CEO of Bioforce USA. After holding executive positions with Ogilvy & Mather advertising as well as the Citibank Consumer Banking Division, Pierce entered the natural products industry in 1994 working with his father-in-law Paul Ross in the company he founded, ABKIT, Inc.  They subsequently founded Bioforce USA which today is dedicated to the development of European natural products brands. Bioforce USA markets and sells some of Europe's most highly regarding brands, including Herbatint hair color, Annemarie Brlind skin care, A. Vogel herbal remedies and Herbed Sea Salt, as well as other important brands. These brands share common attributes around agricultural and environmental sustainability, fair trade, clinical substantiation of safety and efficacy, and good governance.
Subscribe and receive the latest insights on the healthy food and beverage industry.
Join 47,000+ members. Yes, it's completely free.
You May Also Like
---