SupplySide West and Food ingredients North America 2020 canceled
SupplySide West and Food ingredients North America 2020 canceled
The in-person SupplySide West expo and conference will return to Las Vegas in October 2021; in the meantime, Informa Markets will launch SupplySide Network 365.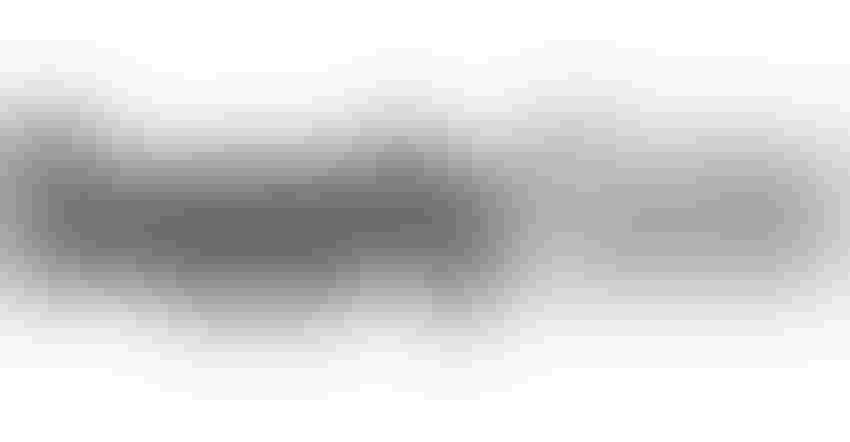 In light of the continuing COVID-19 situation, and in consultation with key stakeholders across the health and nutrition industry, SupplySide announced the difficult decision to cancel the in-person SupplySide West and Food ingredients North America event, scheduled for October 27-30, 2020, at Mandalay Bay in Las Vegas.  
The conclusion was not one that was reached easily; however, with the health and safety of industry colleagues and customers in mind, as well as continued restrictions on travel and gatherings, the SupplySide team made the decision to act now to allow industry partners time to adjust their plans.
"We have been in close communication with our partners, customers and audience to ensure we meet their needs and expectations," said Marisa Finnegan, show director. "Even with guidance from Informa's AllSecure health & safety guidelines, and the re-opening of Mandalay Bay in recent weeks, our community responded to personal outreach and an industry survey by making it clear that while they value the show, many would not be able to come due to safety concerns or travel restrictions." An FAQ with more details on the cancellation is available here.  
Even as the industry responded with caution regarding an in-person gathering, there was overwhelming interest in a unique solution to facilitate networking and business growth. In response, SupplySide is launching a new virtual platform, SupplySide Network 365, which offers people and companies the opportunity to Discover, Connect, Meet, Learn and Source.  
"As we look to support the growth of the health and nutrition industry, it is evident that new thinking is required to facilitate connections, provide opportunities for discovery, and showcase innovation across the supply chain," said Danica Cullins, brand director, SupplySide. "SupplySide Network 365 will offer a seamless year-round opportunity to develop new relationships, dig into thematic areas of interest, and much more. Stay tuned for more information and updates in the coming weeks." 
  "We are grateful for the longtime partnerships and relationships we have with tens of thousands of people and thousands of companies in this great industry," said Jon Benninger, vice president and market leader for SupplySide. "For 25 years, we have been committed to helping people and companies succeed in this market, and that commitment remains true today. We look forward to gathering again at SupplySide West 2021, October 25-28."
"While we are disappointed that we won't be welcoming SupplySide West at Mandalay Bay this year, we understand the circumstances and their decision," said Ernest Stovall, vice president of sales, catering and convention services, Mandalay Bay. "We are grateful for our relationship with this group and look forward to hosting a wonderful event in 2021."
 Video transcript:
Jon Benninger, vice president & market leader, SupplySide: Hello everyone, Jon Benninger from SupplySide here.
For the past couple months, we've been keeping you in the loop with our efforts to make the right decision about whether to hold the show in late October. After taking in a ton of input from many individual conversations across the industry, a recent survey of our past CPG and buyer attendees, and of course, the overall situation in Las Vegas, the United States, and the world, the wise decision is to cancel SupplySide West 2020 and resume the show in October 2021.
We heard a clear message about how important this show is to you and your businesses, and we thank you for that. However, your safety and well-being, your return on your investment in the show, and your continued trust are our top priorities. It is a tough decision to make, but it's the right decision.
We are doing this now, 3 months before the show, so we can ensure the smoothest possible process. We will be refunding all paid badge and education registrations. And our dedicated sales team will work with each attendee, exhibitor and sponsor on a credit or refund plan. Answers to a lot of your questions are available on the SupplySide website, and all of us are available to talk anytime.
In the coming weeks we will share details about SupplySide Network 365, an always-on, virtual platform to enable each of you to Discover, Connect, Meet, Learn and Source throughout the year. SupplySide Network 365 will also tie in seamlessly with the in-person shows in the future, connecting you to an even wider SupplySide community. We are building SupplySide Network 365 based on input and ideas from you, our industry. More to come on that very soon.
For now, thank you for your trust, patience, partnership and encouragement as we create this future together.
Subscribe and receive the latest insights on the healthy food and beverage industry.
Join 47,000+ members. Yes, it's completely free.
You May Also Like
---