Supply chains tighten for some supplement raw materials, contract manufacturers report
Supply chains tighten for some supplement raw materials, contract manufacturers report
Lots of vitamins and other ingredients essential to supplement manufacturing are seeing big price spikes, partly a result of new leverage suppliers have in the global pandemic but also a consequence of a decades-long evolution toward reliance on a single country, China.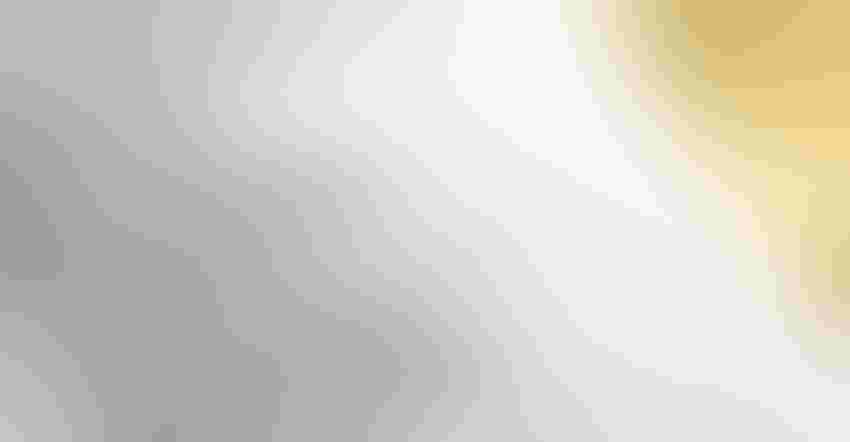 Numerous raw materials and ingredients key to dietary supplement manufacturing have risen in price since the global pandemic struck, and others remain in short supply months after COVID-19 severely strained supply chains around the world.
While a number of factors have blunted the impact for leading contract manufacturers—many stocked up on ingredients due to the annual Chinese New Year holiday break, and many also have blanket purchase orders in place for raw materials that run through 2020—suppliers flush with new leverage have forced prices higher on a number of key ingredients.
Vitamin C, zinc and many other immune ingredients have risen significantly in price and lead the list, said Scott Steinford, CEO of contract manufacturer Health Wright Products and founder of the Trust Transparency Center.
"Most consumer pricing has not been significantly impacted as of yet, but that reality is expected to occur in the near term," Steinford wrote in an email.
The pandemic has exacerbated an already increasing reliance on China for the raw materials that make up the most popular dietary supplements. Steinford's Trust Transparency Center, in concert with several senior purchasing executives from leading retail brands and contract manufacturers, compiled a list of supplement ingredients that now are almost exclusively provided by Chinese suppliers. Many of the items on the list are either in short supply or rising in price.
One hundred percent of the world's supply of vitamins B9, B6 and B7 (biotin), coenzyme Q10 (CoQ10) and inositol are produced in China, according to the Trust Transparency Center analysis. Close to 100% of the world's vitamin C (ascorbic acid) comes from there. Ninety-five percent of vitamin B12, 90% of the world's vitamin B1 (thiamine) and vitamin D3, 85% of vitamin B5, and 80% of the global supply of carnitine is provided by Chinese suppliers.
"Almost all of the Chinese-manufactured vitamins have received price increases, with some significantly (100% to 400%)," Steinford wrote.
The issue was one years in the making, and crystallized by the pressure of the COVID-19 pandemic, argued Mark LeDoux, founder, chairman, and CEO of contract manufacturer Natural Alternatives International, Inc.
"Several key ingredients considered essential for our industry, such as vitamins C, D3 and many B vitamins, are in short supply," LeDoux wrote in an email. "No surprise there, given that the vast majority of these are manufactured in China."
LeDoux contended that companies large and small entered China after it joined the World Trade Organization in 2001 and gained "most-favored-nation" status, under the illusion of potentially selling finished products to hundreds of millions of newly minted capitalist consumers. In reality, LeDoux said, many European and domestic producers of basic raw material vitamins were forced out of business, unable to compete with China's low labor costs, significant government subsidies, and lax environmental regulations.
"Once the historical producers surrendered the marketplace­—those based in western Europe or North America, or even Japan and Korea—the supply chain became China-centric," LeDoux wrote.
As a result of these market dynamics, and outside of the recent COVID-19 pandemic, many ingredients have seen big price spikes, according to Chris Kitzmiller, NAI's purchasing manager. He said that CoQ10 is the most recent, with price hikes as high as 250% in some cases; carnitines have seen elevated prices for the past three years, and biotin can regularly fluctuate between $300/kg and $1,800/kg.
Jeohvan Montoya, director of supply chain at contract manufacturer Lief Labs, estimated that 70% of the company's ingredients come from China. So when they first heard about the virus potentially impacting sources there, the supply chain team immediately began identifying what materials were projected to be used over the next six months, and then trying to commit to blanket purchase orders for those ingredients, with a particular focus on those materials supplied from China's Wuhan province, the epicenter of the outbreak.
"Our initial approach really was, how can we lock in material and how can we lock in the price, because we also knew there were going to be price increases," Montoya said.
Consumer demand for immunity-related ingredients—most notably vitamin C and elderberry—has companies like Lief Labs looking to secure supply well into the future.
"We're just trying to gain as much insight as possible into what's trending, and we're trying to be as proactive as possible by placing large blanket purchase orders, while still mitigating the risk of overstock," Montoya shared. "How do we, number one, mitigate as much risk as possible … and then also avoid and eliminate price increases?"
He called the recent price spikes "quite severe" and added, "We've seen materials start to double in price."
"What we do to try to offset that is, we try to place blanket POs and lock in prices as low as possible so that it doesn't impact our customers as badly as it normally would if we were just spot buying," he said.
Success in that arena is dependent on having great long-term relationships with suppliers, to lock up lower prices, and also communicating with contract customers, something Montoya said has been a positive outcome of the crisis. He said many Lief customers now are finely tuned in to ingredient supply status, and also are open to committing to longer-term commitments with the company.
Another likely outcome is industry players reconsidering their strict reliance on China for raw materials or ingredients, where possible.
"It comes down to casting a wider net and not being as dependent on China," Montoya said. "Trying to diversify the country of origin is going to be very, very important … moving into the future so that we're not so reliant on just one country."
"I think that the industry is going to learn from this and it's already learning from it," he said, "And … supply chains are going to be a lot stronger as a result."
NOTE: A previous version of this story included vitamin C on the list of ingredients solely produced in China. DSM, in Dalry, Scotland, also produces ascorbic acid, and claims on its website to be the only maker of vitamin C in the Western world.
Subscribe and receive the latest insights on the healthy food and beverage industry.
Join 47,000+ members. Yes, it's completely free.
You May Also Like
---