Supply-chain partnerships: 4 effective strategies to improve and sustain ROI
Supply-chain partnerships: 4 effective strategies to improve and sustain ROI
A supplement brand can improve its ROI by building effective partnerships with contract manufacturers, supply chain management and powerful communication.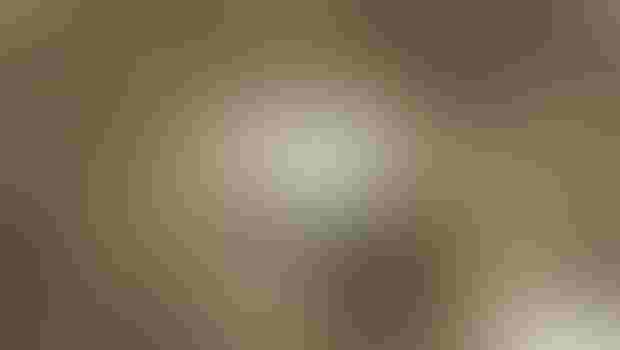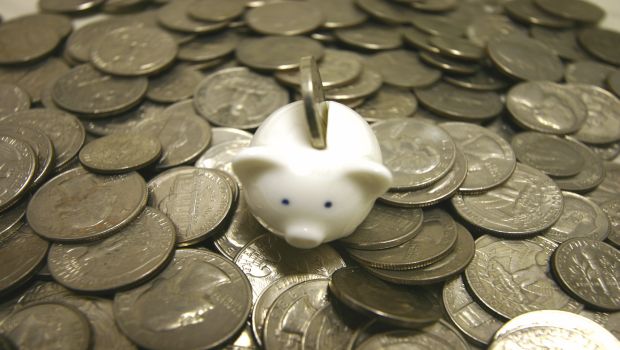 To successfully establish sustainable supply chain markets and maintain unbeatable market value propositions (i.e., a commitment to delivered value), companies will need to become more involved in managing their supply chain through effective and involved partnerships. Supplement companies are continuously striving to creatively meet product demands in a highly competitive market—a market in which the stakes just got higher due to impending increased U.S. trade tariffs resulting from the most recent trade disputes that now threaten the ingredient supply chain. Nonetheless, with a global dietary supplement market projected to be US$278 billion by 2024, according to a report by Grand View Research Inc., now is the time for firms to get a handle on supply chains and gain a piece of this large pie through preserving their competitive edge.  
There are four key effective strategies that are guaranteed to improve and sustain a company's ROI (return on investment). These widely deployed tactics are an "open secret" in the industry. Holding true to their implementation is what helps a company sustain its ROI.
The power of partnership
As manufacturers, co-packers and distributors (also known as own label distributors) partner with their various suppliers, an important dynamic to be aware of is that to be effective in any level of relationship within the supply chain, firms should strive to partner with like-minded and like-valued suppliers. Once these partnerships are formed, the added knowledge and experience should work toward strengthening the potential to provide consistently compliant quality products. In the realm of growing FDA enforcement in the industry, these suppliers should:
·       Be initially verified and qualified as having in place the appropriate cGMPs (current good manufacturing practices, e.g., 21 CFR Part 111; 110 /117) and quality management system structures and standard operating procedures (SOPs);
·       Have the capability to collaborate and bring creative and innovative ideas that drive customer value proposition;
·       Provide reasonably low-cost ingredients and components without compromise to the quality of the materials; and
·       Help identify areas of stable consumer demands to focus on providing sustainable deliverables of necessary ingredients and components for manufacture and packaging.
Supply chain segmentation
In a March 2012 unpublished study performed by Janet Godsell, senior lecturer, Supply Chain Research Centre, Cranfield School of Management, U.K., Godsell proposed that companies could achieve ROIs through "business strategies that would involve a mix of sales and cost reduction targets." Strategically building and maintaining business alignments through "supply chain segmentation" (i.e., development of specific areas in the supply chain that are managed) is another way companies could increase and maintain ROIs. Thirdly, Godsell added that identification of market opportunities through observation and understanding of competitive environments, if transformed into viable product and marketing strategies at cost-effective levels, consequently could provide sustainable customer value proposition.
Supply chain management by intentionality and design accountability
For a partnership to be firmly established, companies must be intentional about seeking suppliers that are equally committed to the standard and level of quality desired for the finished product and its delivery to the end user. Hence, important common ground should always include compliance as a priority. Before the supplier is selected, companies should assess its level of education, knowledge and experience, ensuring the supplier is able to meet all necessary FDA requirements applicable to the product category. If a supplier is found to be deficient in any area, prior to disqualification, determine if the supplier is amenable to change and worthy of training as an investment. If not, partnering should not be considered.
Managing and ensuring the integrity of supplier partnership activities through supply chain segmentation-designed strategies calls for companies to identify the key segments (functions) of their supply chain, and to then implement respective practices to manage each function. GMPs further provide companies the ability to develop and establish quality system integrity throughout the supply chain. Companies need to identify critical supply chain control points (CSCCP), then facilitate the assignment of key compliance team leaders to each point to ensure adherence. Like a GMP production line, integrity and accountability are integrated within and throughout the various practices of each function, allowing for effective and measurable accountability. "Doing it right the first time" (DIRTFT) then becomes the ethical standard.
Effective communication leads to long-lasting connection
Quite often, while building these partnerships and identifying supply chain segments, companies fail to recognize that the supplier-customer relationship is not a one-way street. Responsibility and accountability should be properly communicated and appropriately distributed, as is typically stipulated in a quality agreement, especially because FDA holds the own label brand or contracting party ultimately accountable for product released into commerce. Considering this, it becomes extremely important that the contract customer ensures that it communicates with great clarity to the supplier all requirements and specifications to ensure that the product outcome meets the desired specifications. Keeping communication simple, clear and direct with the supplier provides a greater likelihood of the supplier better understanding its role—all of which is required to be appropriately documented (i.e., SOPs, product specifications, certificates of analysis [CoAs], etc.). As Ralph Waldo Emerson once said, "To be simple is to be great."
One final, but key, factor in the scheme of things is people. Critical to this process is the assurance by both parties that the individuals involved within each segment and those responsible for compliance oversight and management possess the appropriate education, experience and training necessary to execute each process knowledgeably and with the required fiduciary expectation. The people-factor should never be overlooked because, when considering investing into these supplier partnerships, a company is investing in human capital, not just inanimate systems. Taking the time to intentionally accomplish this will bring added value to supply chain partnerships, which will likely result in mutually profitable and sustainable long-term relationships.
Heather Fairman is CEO of DF Guardian Consulting Inc. and has almost 30 years in executive leadership and management experience in regulatory affairs, quality assurance (QA) and quality control (QC) environments in the biologic, over-the-counter (OTC) and pharmaceutical, cosmetic, dietary supplement and food industries.  She is an Independent Consultant with EAS Consulting Group LLC and also serves as a technical advisor for the SIDS DOCK Island Women Open Network (IWON), an intergovernmental organization of small island developing states (SIDS), comprised of 32 countries and who are embarking on developing raw materials for the herbal supply-chain.
Business ROI at SupplySide West
Learn more about using connections to improve businesses' bottoms lines during the "Boosting Your ROI: Secrets to Business Success" workshop on Thursday, Nov. 8 at SupplySide West in Las Vegas. 
Subscribe and receive the latest insights on the healthy food and beverage industry.
Join 47,000+ members. Yes, it's completely free.
You May Also Like
---