South America Making an Impression on Global Supplement Market
South America Making an Impression on Global Supplement Market
With an increasingly well-regulated market and multiple economies that continue to see a larger, more health-conscious middle class, the future for the nutritional supplement industry in Brazil and all of South America looks bright.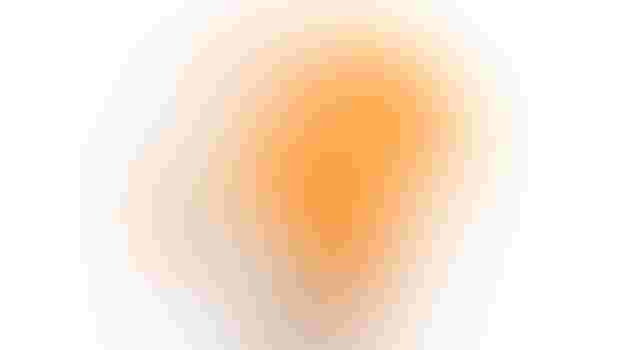 Only until recently, the global dietary supplements and functional foods market operated as a single, large entity. It was not uncommon to see key global players doing meaningful business in multiple regions with a wide range of products. But that scenario has since changed, with emerging regional markets now vying for a share of the global revenues. Furthermore, as we all know, developed markets are now being hammered with a slew of regulations pertaining to nutrition products of all kinds.
Over the past ten to fifteen years, sales in the global nutrition and supplements market have seen an unprecedented growth. In fact, according to a Nutrition Business Journal report, in 2012 the global nutrition and supplements market was at $96 billion. One year later, it was at approximately $104 billion globally.  
Interestingly, South America is beginning to make an impression. In fact, Latin America has the second fastest growth in the vitamins and dietary supplements market worldwide, with an average annual increase of almost 5 percent from 2008 to 2013. Consumers in Latin America are seeing increased disposable income and that money is being spent on health and wellness. Another key driver is one that has been seen in the United States in recent years—healthcentric attitudes are pushing growth.
According to Euromonitor, Brazil and Mexico are the largest vitamins and dietary supplements markets in Latin America, accounting for 32 percent and 27 percent of total Latin America retail value sales in 2013, respectively.
The statistics are compelling. Nonetheless, consumers in South America and other parts of the world continue to look toward dietary supplements to address certain health objectives. The senior population is a key demographic anywhere in the world. They seek certain products to address certain health needs, including calcium supplements for bone support, probiotics for digestive health, protein for sports nutrition, and so on.
Moreover, people in their 30s and 40s worldwide will likely face many of the same health issues of their senior counterparts. However, they have grown with our industry. This demographic understands that the natural products industry is comprised of brilliant scientists and product development professionals that formulate clinically validated products that work without side effects. The same cannot be said for pharmaceuticals. Furthermore, health attitudes worldwide are more proactive. People are now taking a preventive approach to their health and are less reactive.
Even our youth worldwide view dietary supplements as much safer and more efficacious. That said, the negative health trends are apparent. For example, peripheral artery disease—a debilitating condition that can lead to heart attack and stroke—increased from 164 million to 202 million worldwide over the past decade. More than 371 million people globally struggle with blood sugar management—a staggering number.
Sadly, often certain ideas can take years to integrate into the fabric of a country. While global leaders in health such as the United States and Canada have been progressive in their focus on preventative health, other countries are just putting the pieces in place in an effort to educate their population.
Brazil's economy, in general, has continued to see economic growth. Many do not realize Brazil has the 7th largest economy in the world and has the largest economy in South America. In recent years, even while other global economies have struggled to expand, Brazil has shown signs of growth, mostly due to its large export trade industry. From 2003 to 2011, 40 million people entered the middle class, allowing more consumers to have access to supplements and natural health products.
Rich in natural resources, Brazil's sizeable agricultural and manufacturing industries have led to advances in technology and domestic demand. A growing middle class allows for more disposable income, growing education and heightened awareness and knowledge about health and wellness.
Another critical growth factor is the future nature and scope of regulation and trade practices surrounding dietary supplements. U.S. GMPs (good manufacturing practices) are now firmly entrenched. Additionally, serious adverse event reporting (AER) is having a dramatically positive effect, not only on consumer confidence in the United States, but on the status of U.S. supplement exports to international markets. For years, supplement manufacturers based in the United States have been subject to a litany of excuses from international regulators justifying unreasonable import controls, many of which were based on the absence of dietary supplement-specific GMPs. That excuse is no longer available. 
Worldwide industry growth is sure to continue and the popularity of dietary supplements will increase, especially in light of an increasing trend toward ensuring safe ingredients and finished products throughout the global supply chain. South America is no different. Not only is Brazil expanding the South American economy, Venezuela, Colombia, Peru, and Argentina are experiencing growth as well. With more well-informed consumers who want to live healthier lifestyles, the whole South American region is primed for continual growth and production of nutritional supplements.
According to Euromonitor, the vitamin and nutritional supplement market is projected to grow by 25 percent from 2012 to 2017. With an increasingly well-regulated market and multiple economies that continue to see a larger, more health-conscious middle class, the future for the nutritional supplement industry in Brazil and all of South America looks bright.
Mark Becker is an account manager for Vivion, a raw materials distributor, based in Vernon, California. He has worked as a natural products sales and marketing executive for 20 years. Mark has written more than 300 articles and has hosted or been a guest on more than 500 radio shows. He obtained a bachelor's in journalism from Long Beach State University and did his Master's work in communications at Cal State Fullerton. For more than 30 years he has participated in numerous endurance events, including more than 150 triathlons of Olympic distance or longer, 103 marathons and numerous other events including ultramarathons and rough water swims from Alcatraz to the mainland. He has relied on a comprehensive dietary supplement and homeopathic regimen to support his athletic, professional and personal endeavors. Follow Mark Becker on Facebook and Twitter. For more information, access www.vivioninc.com or www.EnergyatLast.com.
Subscribe and receive the latest insights on the healthy food and beverage industry.
Join 47,000+ members. Yes, it's completely free.
You May Also Like
---