Selecting a Center for a Human StudyDestination Asia
Selecting a Center for a Human StudyDestination Asia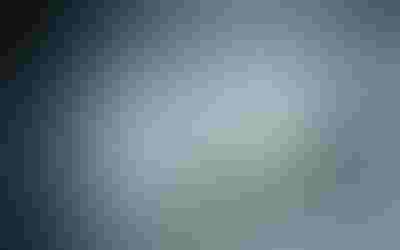 It is natural for a business without a presence outside of its home country to be initially unnerved with the thought of placing a critical research study in a foreign land. But a quick review of the facts proves the business logic to consider sites in Eastern Europe and Asia. It would be even better to have the best of both worldsclinical sites in North America and Asia, especially when there is enough compelling reason to use the growing expertise of Asian research facilities. 
Maturing Herbal and Nutraceutical Products Market
According to the study, "Nutraceuticals Product Market: Global Size, Segment and Country Analysis & Forecasts (2007-2017)," the global nutraceutical market was USD $142.1 billion in 2011 and is expected to reach $204.8 billion by 2017, growing at a compounded annual growth rate (CAGR) of 6.3 percent. The Asia-Pacific market (including Japan) is expected to have the second-largest market share (30.4 percent) after North America (39.2 percent) by 2017.
The challenge to make a product stand out is ever-increasing with growing consumer awareness and tightening regulations; the need has led the companies globally to invest heavily in human studies during the last decade. For nutraceutical companies, the challenge remains how to best qualify, select and partner with a clinical research organization (CRO) or a research center. The goal should be not only match up with expectations and deliverables, but also to align synergistically and build up a strategic partnership that has a long-term sustainability. 
Selection of a Research Center
The major criteria to be considered for selection of a study center are:
Scientific expertise to guide in the design and development of an appropriate study design with meaningful study objectives and endpoints for adequate claim substantiation

Understanding of the requirements specific to the nutraceutical market and regulations

Experience in conducting and managing studies for herbal products and nutraceuticals

Availability of required volunteers for faster recruitment rates

Access to the required infrastructure laboratory facilities, instruments and equipment

Team chemistry between the teams at both ends the manufacturer and research center for prompt and effective communication

Ability to assist in publication prepare and submit manuscripts to international peer-reviewed journals
Destination Asia
However, the associated costs combined with intense pressures on revenues generated from the product hold back companies from investing in clinical studies. Outsourcing of clinical trial activities to lower cost regions such as China and India has become a highly effective way for companies as one can potentially save up to 60 percent on costs and reduce patient enrolment time by as much as 30 percent.
The region is home to 60 percent of the worlds population, offering tremendous market potential. Around a third of the worlds population live in China and India alone. The population base for clinical trials is vast and has the advantage of being relatively "treatment naïve." There is a growing educated middle class interested in health issues and/or aging populations, and an increasing pool of talented human resources. As economic prosperity impacts the way people live, chronic and lifestyle diseases such as diabetes and heart disease are beginning to affect more of the population in the region. These factors, together with peoples growing ability to spend more on healthcare, have all helped to attract research and development and clinical centers specifically catering to nutraceutical research in growing numbers to Asia. 
The availability of diverse trial subject population in India and other Asian countries, high population densities in metropolitan areas, coupled with large hospital infrastructure helps in rapid recruitment for clinical studies. The factors also keep study timelines on target and trained study personnel at sites helps in maintaining high levels of quality. Now, add to this the cost savings resulting from the low cost of medical services, investigator fees and overall conduct of clinical study in India. The saving in total study costs is estimated to be 30 to 50 percent in India and the savings on some of the lab tests can be as much as 90 percent. It may make business sense to consider enrolling subjects at U.S. sites and sending the blood samples to India for analysis on some studies.
Due to the increasing demand and regulatory requirements for supplements and nutraceutical products, research organizations across the world and in India as well have geared up for the market specific needs and started to target the nutraceutical market. Special teams comprising of experienced and specialized professionals including doctors, dieticians, physiotherapists, nutritionists, etc. have been set up to conduct studies on nutraceutical products and supplements.
With more than 700,000 specialty hospital beds, 221 medical colleges and skilled English-speaking medical personnel, India has long been a favorite destination to conduct clinical studies. Even though the guidelines for the conduct of clinical studies on supplements in India are at a nascent stage, the guidelines and regulations for the conduct of studies on pharmaceutical products are very well developed. Within Asia, the clinical research industry in India and China is most developed and in the last decade, Indias capabilities for non-clinical investigations such as in vitro cell biology and in vivo animal studies have grown to international standards. Clinical data coming out of these regions has always been accepted by U.S. and European regulators also due to the developed Ethics Committees and Independent Review Boards, registrations of clinical studies, access to the latest software and tools for data collection and analyses.  
Ayurveda, the traditional Indian system of medicine is an accepted therapy especially for chronic disorders. India is home for some of the well-known herbs like withania, boswellia, commiphora, glucosamine, curcumin, etc., used in the treatment of various chronic disorders. The practitioners have the knowledge of these herbs and their expected onset of action. As a result they are able to counsel the patients better regarding the benefits of the product and their onset of action, thereby better retaining these subjects on the study.
The main anxiety of the supplement companies in outsourcing a study is the acceptance of data generated on a different genetic population. This can be overcome by choosing a research center in the United States that has collaborations with sites in Far East. Such a model can offer dual advantages of cost savings as well as increased credibility.
The choice of the research center and the country where one places a human study with immense time and financial investment is a critical decision to be taken by a supplement firm. A wrong choice could result in a huge setback in product launch, market expansions, submissions and even image of an existing product or brand. Asia, with its good infrastructure, state-of-the-art technologies, experienced manpower and growing population is ready to serve the world offering good quality data and enormous cost savings. Within Asia, India is fast becoming a destination of choice for human studies on nutraceutical products.
Dr. Navneet Sonawane is head of clinical operations and medical writing and Jayesh Chaudhary is CEO at Vedic Lifesciences, a research center with sites in the United States and India.
Subscribe and receive the latest insights on the healthy food and beverage industry.
Join 47,000+ members. Yes, it's completely free.
You May Also Like
---