Regenerative agriculture: Taking organic to the next level
Regenerative agriculture: Taking organic to the next level
Regenerative agriculture takes proactive measures to replenish the earth, rather than gamble with the potential long-term consequences of standard farming practices.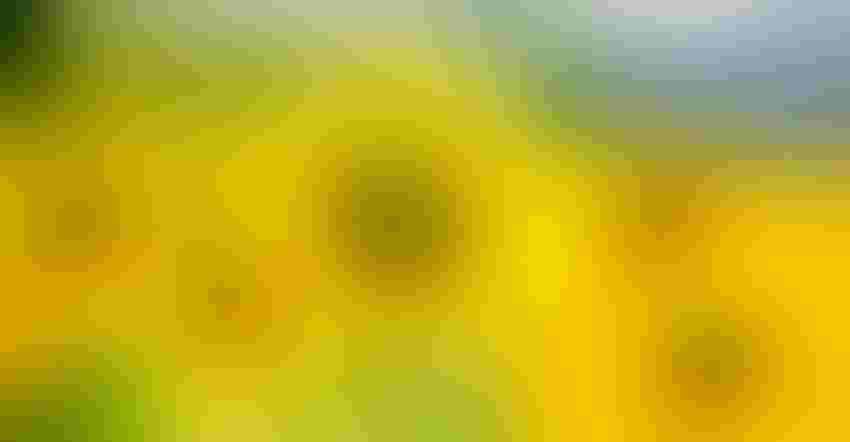 "Natural" and "organic" have experienced decades of growing pains as industry-shaping nomenclature. While the intricacies of terminology and philosophy continue to be worked out, progress has made way for the next generation of ideology to emerge. Among these concepts is regenerative agriculture, which takes the principles of organic farming and adds more layers of accountability.
"Regenerative organic agriculture is different in that it considers the long-term consequences of farming practices on the soil, environment, animal welfare, farm and community economics, and human health," explained Zoe Schaeffer, communications specialist at Kutztown, Pennsylvania-based Rodale Institute. "And it ensures that we're on a path of continual improvement toward all those ends."
Andrew Pittz is a sixth-generation family farmer and "farmer-in-chief" at Missouri Valley, Iowa-based Sawmill Hollow, the first aronia berry farm in the United States. He also serves as director of Heartland Superfoods, a vertically integrated supplier of organically farmed ingredients. Pittz identified two great challenges in advancing regenerative agriculture: infrastructure for both farm and industry.
"The agriculture 'food system' was built over a century ago, if not more (Cargill was incorporated even before Nebraska was admitted as a state), so the system has been developed for some time," he explained. "There will need to be a parallel system created for regenerative agriculture/food to flourish. This has yet to be done, so it is quite difficult to farm regeneratively when the infrastructure is designed and built to serve a conventional farmer. Likewise, for industry to flourish and profitably support regenerative agriculture, there must also be infrastructure to process value-added ingredients that are usable for marketers, manufacturers and formulators of natural products."
Pittz noted the dual infrastructure challenge is where he wants to focus his energy. "Bridging this infrastructural divide will ultimately build a regenerative future that can serve both farmers and marketers alike," he stated.
Pittz is not alone in his passion to cultivate planet-positive farming. Since 1973, Rodale Institute has focused on expanding the organic movement through consumer education; long-term, solutions-based research; and farmer training. In 1981, Rodale Institute started its Farming Systems Trial—the longest-running, side-by-side controlled comparison of organic (one manure-based and one legume-based) and conventional grain cropping systems in North America.
"Over those nearly four decades, soil organic matter and other measures of soil health have increased in the organic systems, while organic matter and soil health in the conventional system have remained the same or degraded," reported Andrew Smith, Ph.D., chief scientist at Rodale Institute. "With just 60 years of farmable topsoil left, we need to be focused on actively building soil and soil health for the future of our food system."
After a three- to five-year period when the study fields were transitioning to organic, yields between the organic manure system and conventional system have not differed much for three decades. Although conventional grain crops generally out-yield the organic, Smith said there's more than meets the eye. "During years of drought, organic grain always out-yields conventional," he asserted. "We attribute this to higher organic matter (carbon) in the soil in organic systems, which allows the soil to hold more water. Organic systems also see less erosion and run-off. That means that in extreme weather—which we expect to see more and more—organic systems are more resilient.
"In short, our research shows that organic can compete with, and even outperform, conventional on yields; it actively builds soil health, whereas conventional does not—and it's a smarter choice for an increasingly unsteady climate," Smith concluded.
Rodale Institute is taking its organic platform a step further with a cohort of organizations and businesses such as Patagonia and Dr. Bronner's via the nonprofit Regenerative Organic Alliance. In early 2018, the group began developing a global Regenerative Organic Certification (ROC) for the production of food and fiber used in the supply chain. It builds on the USDA National Organic Program (NOP) standard (using IFOAM standards for international bodies), but includes three additional pillars—soil health, animal welfare and social fairness.
Not all organic is considered regenerative—although in order to be regenerative, a farm must first be organic, explained Jeff Moyer, Rodale Institute's executive director. "It is possible to farm a piece of land organically and still deplete it," he shared. "Imagine a farmer buys a plot of virgin land. It could be instantly certified organic, since only conventional land requires a transition period. Say the farmer poorly manages his soil, pays his workers far below minimum wage and has little regard for animal welfare. That farm can still be certified organic if it uses only OREI/USDA 'organic-approved' inputs and follows some additional guidelines. The farm may not stay productive in the long-term, but it's profitable in the short-term."
Moyer emphasized regenerative organic agriculture must show continuous improvement of natural resources—both the soil and surrounding ecosystems. Although he acknowledged many organic operations farm this way, it isn't a requirement of USDA organic certification.
The Regenerative Organic Alliance already has more than 40 brand members. Schaeffer noted ROC has moved into the pilot testing phase with 22 farms essentially doing a trial run of the certification and inspection/auditing process. "The farms represent many scales, countries and types of operation," she said. "We're also developing educational and training materials for inspectors, certifiers and farms/ranches/producers. All current certifiers with the National Organic Program or IFOAM will be eligible to certify with ROC. The Alliance's goal is to have several farms certified by late 2019."
Boulder, Colorado-based Savory is another global community working to promote regenerative agriculture—relying on holistic management to address the widespread issues of desertification, climate change, and food and water insecurity. According to the organization's website, one-third of the Earth's land surface is grasslands, 70 percent of which has been degraded. However, holistic management can result in soil regeneration, increased productivity and biological diversity, as well as economic and social well-being.
Many certification schemes provide farmers a "to-do" list of practice-based benchmarks. But in and of themselves, tools and practices don't always translate into regeneration. Savory's Land to Market™ regenerative sourcing solution adds value by using an Ecological Outcome Verification (EOV) to identify farm and ranch products that have a positive impact on soil, climate and communities.
"EOV is a practical and scalable soil and landscape assessment methodology that tracks outcomes in biodiversity, soil health and ecosystem function (water cycle, mineral cycle, energy flow and community dynamics)," said Daniela Ibarra-Howell, Savory's CEO and co-founder. "Farms and ranches demonstrating positively trending outcomes in land regeneration through EOV are entered into a Verified Regenerative Supplier Roster, from which participating buyers, brands, retailers and end consumers can access products or services that have been produced on a verified regenerative land base."
Savory's EOV doesn't just provide lip service. In measuring and trending key indicators of ecosystem function, the aggregate indicates positive or negative trends in the overall health of a landscape. EOV endorsement is only given to a land base if its health moves in an overall net positive direction in the context of the region. However, if EOV data show negative trends, the affected farmers and ranchers can work with a regional Savory Hub for further training, mentoring and implementational support.
Ibarra-Howell said often times it's a matter of a land manager needing to stop unfavorable grazing patterns, such as overgrazing and over-rest of plants. "This immediately allows plants to begin actively photosynthesizing," she explained. "It is tapping into unrealized potential and the harvesting of our free source of energy—sunlight—to feed the whole web of life. This is done through the holistic planned grazing methodology, that guides the planning of grazing periods as a function of the needed recovery periods for plants and land, so livestock are in the right place, at the right time, for the right reasons, with the right behavior. That is key in reactivating the inherent vitality of the land. Important changes tied to holistic grazing planning also include the consideration of multiple aspects such as wildlife habitat needs, water restrictions, poisonous plants, areas with specific management concerns, etc."
Ibarra-Howell pointed out that improved management practices can help farmers better accommodate the desired complexities of a land mass, bringing resilience to Earth and business alike. She added, "Productivity and profitability are natural outcomes of managing holistically."
The field data Savory uses to monitor EOV is being aggregated on a digital platform, along with GPS coordinates, photos and specific commentary. This "will allow for meta-analysis of trends in land regeneration worldwide, as well as by ecoregion, and will also allow to establish important correlations between similar indicators of ecosystem health," Ibarra-Howell shared. "Over time, this metadata will include longer-term trends in criteria such as soil carbon content and water-holding capacity, along with other important indicators of environmental health and resilience."
To date, Savory has educated more than 5,000 land managers worldwide in holistic management. In addition, a handful of Frontier Founder brands in the Land to Market program are starting to incorporate EOV ingredients in their products.
EPIC Provisions, Applegate Farms, Union Snacks and Zuke's Natural Pet Treats—and most recently, global luxury group Kering—are among the companies that "have made impact investments in Land to Market because they are deeply committed to a regenerative and transparent sourcing solution that supplants extractive and obscure agricultural supply chains," Ibarra-Howell noted. In fall 2018, EPIC launched its first EOV-marked product—Sweet & Spicy Sriracha Beef Bites—and the other partners are looking to source from EOV suppliers for their products in 2019.
"At the end of the day, brands have the crucial role and responsibility of educating their consumer on the impact to planet and people of the products or services they are offering," Ibarra-Howell said. "This will require major redesign of, and investment in, their supply chains—value networks—bringing outcome-based transparency on social and ecological sourcing practices, as well as impact on consumers' health."
Despite the enormity of the task at hand, as a farmer committed to these ideals, Pittz is encouraged by the progress. "I'm very excited to see consumers and farms—and now thoughtful brands—driving the support for regenerative agriculture," he shared. "It is critical we continue the positive momentum; the more brands, the more farms, the more consumers supporting the regenerative agricultural movement, the better. Now is the time to double down our efforts and create a resilient, regenerative agriculture and food movement that can transform the land base and positively impact the health of farmers, consumers and the environment."
Subscribe and receive the latest insights on the healthy food and beverage industry.
Join 47,000+ members. Yes, it's completely free.
You May Also Like
---