Practitioner Channel: Consumer Supplement Brands Find Allies in Integrative Physicians
Practitioner Channel: Consumer Supplement Brands Find Allies in Integrative Physicians
The use of supplements by the M.D. and D.O. credentials increases consumer confidence in clinical value, ingredients, the supply chain and finished products.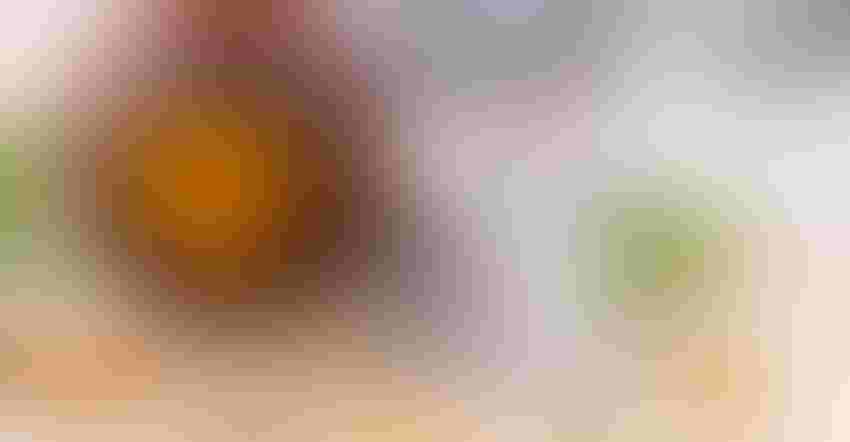 In the landscape of dietary supplements, consumer brands sell primarily through retail channels such as natural and specialty, mass market and the Internet. Practitioner brands sell directly through health care professionals. But consumer supplement brands that sell primarily through retail should also think about marketing to health care practitioners.
Many health care practitioners who are active in nutrition (including chiropractors, naturopathic physicians, nutritionists and dieticians, acupuncturists, registered nurses, advanced practice nurses, massage therapists and health coaches) often endorse and recommend the purchase of branded supplements beyond their dispensaries, and send patients to the local pharmacy or natural food store.
Integrative physicians, considered the fastest-growing category of health care professionals, also utilize supplements.
First-Ever Research Study
Pure Branding recently published its "Integrative Physician Market Landscape 2017: A RealPersona™ Segmentation Study of U.S. Integrative MDs and DOs." This first-ever research study looked specifically at licensed physicians practicing integrative medicine. The quantitative and qualitative research included 1,133 integrative medical doctors (M.D.s) and doctors of osteopathic medicine (D.O.s) from 49 states to understand what drives and motivates them, the challenges they face as they pursue their profession and how they utilize nutrition within their practices.
The Numbers
Through rigorous market size triangulation, Pure Branding estimates 20,000 integrative physicians are actively practicing in the United States, seeing between 13 to 18 million patients annually.
Eighty-four percent of these integrative physicians recommend dietary supplements, which means 16,800 use supplements within their practice. But even when recommending nutritional supplements, they only do so about two-thirds of the time—or with approximately 9.8 million patients.
How Supplements Are Offered
Integrative physicians offer dietary supplements in several ways: They dispense supplements from their office, refer patients to online supplement providers, recommend specific brands or products to patients that they can then buy elsewhere, or refer patients to a specific pharmacy or supplement store. Of interest to consumer supplement brands are the last two options.
The research found 70 percent of integrative physicians recommend specific brands that their patients can buy elsewhere, or simply refer them to a specific store or pharmacy. That adds up to 6.8 million patients that are potential customers of consumer brands.
How Integrative Physicians Evaluate Supplement Brands
When these integrative doctors are deciding which supplement brands to recommend, trust in the supplement company and its manufacturing processes is an important factor for half of the doctors. For 38 percent of integrative M.D.s and D.O.s, clinical research is an important factor, while 30 percent are focused on a brand that provides good clinical outcomes. Supplements that are free of allergens and possess a quality seal of approval also play a role in the decision-making process.
Consumer supplement brands should note only 10 percent of these doctors are worried about channel exclusivity of a supplement brand. While many of the practitioner-only brands strongly promote and protect their practitioner channel exclusivity, integrative doctors aren't very concerned.
Identifying These Physicians
Approaching these doctors to tell them about the value of a supplement brand is not a one-size-fits-all proposition. They are a diverse group. The study identified five distinct segment profiles to help point marketers and sales teams to certain targets—ones closely aligned with their brands, may present opportunities for brand growth or may bring an awareness to certain groups' behaviors that could become drivers of brand loyalty.
That said, the integrative M.D./D.O. community shares many values and strong philosophical viewpoints:
They are driven less by increased income, and more by altruistic motivation and a desire to improve the quality of their patients' lives.

Two-thirds have seen an increase in the quality of their lives since becoming an integrative physician.

Their personal philosophies and their preference for prevention, wellness and health creation were the key motivating factors that led them to practice integrative medicine.

They have a negative attitude toward the American food and health care systems.

They rely on attending conferences and seminars to gain information about integrative medicine.

Overwhelmingly, they believe the spiritual life of the patient must be considered when addressing that patient's health.
Everyone within the supplement landscape should be paying attention to the integrative physician market. The integrative M.D./D.O. validates the use and distribution of supplements across all channels, not just the professional channel. The use of supplements by the M.D. and D.O. credentials increases consumer confidence in clinical value, ingredients, the supply chain and finished products. In addition, for those integrative physicians that aren't dispensing branded supplements from their office, they still recommend trusted brands in other channels. These physicians are the greatest growth segment in nutrition therapy, and the most influential for policy makers and health systems for the inclusion of nutrition therapy into mainstream health delivery.
Yadim Medore is founder and CEO, and Susan Haeger is executive strategic consultant at Pure Branding (purebranding.com), recognized experts in the consumer and direct-to-practitioner supplement categories. The firm has provided strategic consulting, market research and brand development for leading brands including Designs for Health, Nordic Naturals, Traditional Medicinals and Vitamin Angels. Pure Branding developed the supplement industry's first consumer traceability program for Gaia Herbs, which served as a critical component of its rebrand strategy, tripling sales in four years.
Subscribe and receive the latest insights on the healthy food and beverage industry.
Join 47,000+ members. Yes, it's completely free.
You May Also Like
---