NPA testifies in tariff hearing, Trump seeks even higher duties
NPA testifies in tariff hearing, Trump seeks even higher duties
Dan Fabricant of the Natural Products Association told the U.S. Trade Representative tariffs proposed by the Trump administration would have major negative effects on the U.S. natural products and dietary supplement industry.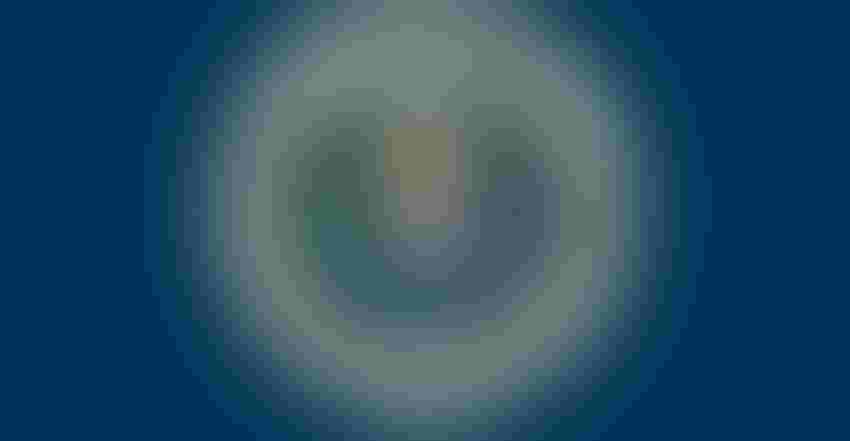 Natural Products Association (NPA) President and CEO Dan Fabricant, Ph.D., testified during the first day of hearings for a proposed 10 percent tariff increase on US$200 billion in Chinese imports as part of a trade war between the United States and China. President Trump has threatened to change this tariff hike from the proposed 10 percent to 25 percent.
Fabricant was in the final group of speakers on Monday, Aug. 20, the first of several days of hearings ending on Aug. 27. The hearings are located at the U.S. International Trade Commission (ITC) building in Washington but are hosted by the Office of the U.S. Trade Representative (USTR), which oversees trade policy as part of the Executive Office of the President.  
This latest round of proposed tariff hikes follows trade-war-related increases already in effect on $34 billion of Chinese imports and $16 billion in such duty increases scheduled to take effect on Aug. 23. The tariff changes are based on findings of a USTR investigation of China under Section 301 of the Trade Act of 1974.
Earlier tariff increases involved mostly steel, aluminum and machinery, but among the $200 billion of Chinese imports at stake in the latest proposal are numerous dietary ingredients, including amino acids, minerals, sweeteners, oils, seeds, phytochemicals and specialty food and supplement ingredients.  
Fabricant's testimony highlighted the negative effects the proposed tariff increases could have on the estimated $45 billion dietary supplement industry, which he said is driven mainly by small- and medium-sized companies.
"Today, America is the undisputed global leader in natural products and dietary supplements," he said. "We are the champs." However, he warned this leadership position could be lost forever if these tariffs go into effect.
Among his warnings, Fabricant said the three top concerns for the supplement industry are:
The tariffs could have the opposite effect than their intent, reducing domestic manufacturing jobs and sending jobs overseas.

Competitors in Europe, Asia and South America would win over U.S. companies in maintaining supply to meet demand.

Many businesses could be forced to close due to unsustainable and unaffordable tariffs, as China is the single largest supplier of many of these listed dietary ingredients.
The warning on the potential demise of supplement businesses was "not meant to be hyperbole," Fabricant assured. "The U.S. domestic natural products industry is not a legacy industry and operates far differently than steel and aluminum."
He further noted the United States has a trade surplus with China relative to dietary ingredients and finished supplements.
"We do not want to turn a current trade surplus into a trade deficit," Fabricant advised.
He said amino acids are "fundamental" in many natural products, including supplements, and they are an example of the many dietary ingredients almost exclusively supplied on a large-scale by China.
"The issue at hand is whether these raw materials are available in a safe supply from other sources, and I'm here to tell you they simply are not," Fabricant said. "A number of our members are now contemplating moving their U.S. manufacturing to China to circumvent the tariffs."
The magnitude of this situation would be even greater if USTR follows through on Trump's suggestion to raise the tariffs by 25 percent instead of 10 percent.
INSIDER previously reported a 10 percent ad valorem (on top of existing duty) increase on the popular China-sourced ingredient glucosamine would raise the tariff from 3.7 percent to 13.7 percent, resulting in an additional cost of $4.7 million per year based on 2017 import volumes reported by ITC. A 25 percent hike would result in a 28.7 percent total tariff and $11.7 million in additional duties.
Similarly, the tariff for protein concentrates would jump from 6.7 percent to 31.7 percent, resulting in about $9.9 million in additional duties annually, per ITC 2017 import data.
"The increase in the possible rate of the additional duty is intended to provide the [Trump] administration with additional options to encourage China to change its harmful policies and behavior and adopt policies that will lead to fairer markets and prosperity for all of our citizens," said USTR Robert Lighthizer, in a press release.
The deadline for public comment on the proposed tariff increases for $200 billion of Chinese imports, including dietary supplements, has been extended from Aug. 30 to Sept. 6.
Subscribe and receive the latest insights on the healthy food and beverage industry.
Join 47,000+ members. Yes, it's completely free.
You May Also Like
---