Natural products, dietary supplement industries shook by supply chain slowdown
Natural products, dietary supplement industries shook by supply chain slowdown
With heavy reliance on Chinese production facilities for raw materials and ingredients, natural products and dietary supplement companies are being forced to rethink their predominantly sole-source supply chain.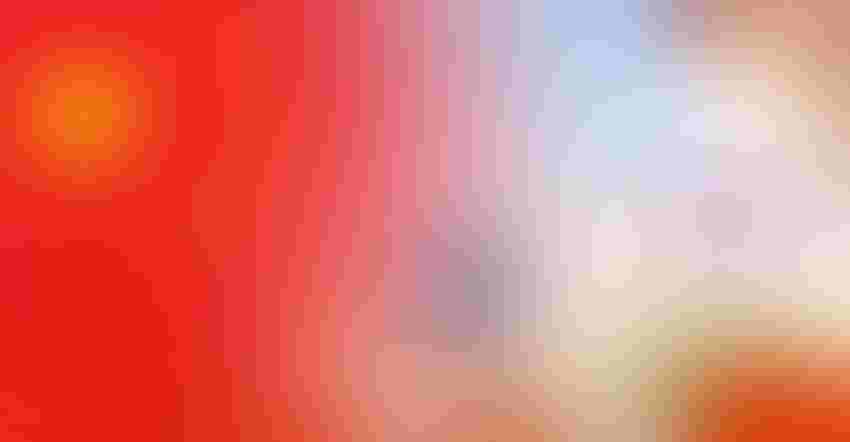 While numerous global industries have been shocked and slowed as the supply chain in China has nearly ground to a halt due to COVID-19, or coronavirus, the natural products, food ingredients and dietary supplement industries are expecting to be among the hardest hit due to their reliance on Chinese goods and production.
"The natural products industry is particularly dependent on China for raw materials. Somewhere between 75% and 80% of all the natural products materials that we use in dietary supplements are sourced from China," noted Loren Israelsen, president of the United Natural Products Alliance (UNPA), on a conference call last week.
"What is happening in China is truly unprecedented, to lock down a country of over 1.3 billion people," Israelsen said. "With the shutdown that has taken place, this is now affecting dramatically the availability of the normal flows of raw materials coming from China to the U.S., and to the global markets."
UNPA is an international association representing many leading natural products, dietary supplement, functional food and scientific, analytical and technology companies, and many of its members are being forced to reconsider their fundamental reliance on China.
"This current COVID-19 event is truly a stress-test moment that will help us evaluate our supply chains and adapt into new systems, and we should do that on a very rapid basis, on the view that we need to do this whether it's COVID-19 or not," Israelsen told people on the call, which was hosted by supply chain software provider TraceGains.
Cities in China still are eerily vacant; the outbreak has forced workers to be essentially locked in their apartments for more than the last month. Israelsen explained how apartment buildings and offices have tightly controlled access, with guards checking badges at every location. People can only leave their homes for a few hours every few days to go get food.
The lockdown has meant factories once teeming with workers are barely able to reopen in many parts of China, because workers displaced by the Chinese New Year—the annual holiday, this year in late January and early February, that essentially shuts down productivity for weeks—coincided with the outbreak, leaving many workers across the country far from home.
"The government is now carefully trying to relocate people back to where they live and work. This is partly why the factory shutdown problems have been so severe. There are literally no people to run the factories that know what they're doing," Israelsen reported.
Data about the state of China's factory system is difficult to come by, with anecdotal reports of factories across all industries beginning to show signs of life.
One survey from the American Chamber of Commerce in Shanghai polled 109 member companies across multiple industries with manufacturing operations in Shanghai, Suzhou, Nanjing and the wider Yangtze River delta between Feb. 11-14. Seventy-eight percent said they do not have sufficient staff to run a full production line.
Bruce Kneller, whose import-export company, Hong Kong Life Sciences, specializes in ingredients for the supplement and natural products industries, said the situation in China is dire, and will likely have long-lasting impact on companies that rely so heavily on the Chinese supply chain.
"There are no real options outside of China for most companies to buy," Kneller said. "I don't know of any company in the United States that makes any of the amino acids or vitamins. Everything comes from China, even a lot of the minerals, too."
Regarding herbal ingredients, especially ones used in traditional Chinese medicine (TCM), "there's no other source," he said.
Ingredient and raw materials production aside, industry watchers are keeping a keen eye on another complex system that has been crippled in China, one that has a ripple effect impacting nearly all global industries: logistics.
"We have a significant logistics problem. Many, many ships and containers are out of rotation," Israelsen said on the supply chain conference call. "Our products will be relatively low on the priority list leaving China. So, you should expect, even if conditions improve in China, that the lag time on logistics will be probably as much as 60 days, possibly longer, in terms of just to book container space."
Scott Steinford, executive director of the CoQ10 Association and also CEO of Health Wright Products, a contract manufacturer with numerous Chinese suppliers, said in an email that "all manufacturers" in China are impacted by the logistics grind-down that has occurred.
"Cargo ships have been diverted from Chinese destinations and others remained idle at port as a result of the impact on dock workers. Air shipments have also been impacted as a result of travel bans because fewer planes are available to transport cargo," Steinford wrote. "Shipment delays from China are routinely reported at three to four weeks now. The expectation for complete recovery is not known but optimistically reported to be four to six months."
Even for companies that have been able to successfully restart factory operations, the cloud of sputtering logistics infrastructure remains a concern.
"[Logistics] are of paramount concern, because if you can't move the freight, then it's the same as not manufacturing," said Doug Brown, sales and marketing director at Sirio, a contract manufacturer headquartered in Guangdong province—far from the areas hardest hit by the virus. Sirio, unlike other firms, was able to restart production after just brief delays following the New Year holiday, where many others have been stymied from starting back up.
"From our point of view, we've found all of the necessary workarounds to resume normal operations. We haven't really pushed back on our customers at all," Brown said.
But Sirio's experience seems more an exception than the norm, with industry players watching the situation in China closely, and likely considering future options and sources for raw materials and ingredients.
"We kind of did this to ourselves. We depend on one country to make all of our stuff, so if the country has some kind of natural calamity or disaster, and shuts down, then we feel the repercussions," Kneller said. "I think within the next month, people in the industry are really going to start panicking."
Subscribe and receive the latest insights on the healthy food and beverage industry.
Join 47,000+ members. Yes, it's completely free.
You May Also Like
---