How the Internet Can Support Transparency in Sourcing
How the Internet Can Support Transparency in Sourcing
Applying the type of e-commerce technology that fuels Amazon.com could bring the B2B supply chain into a whole new era of transparency and quality control, accompanied by benefits such as real-time pricing and inventory.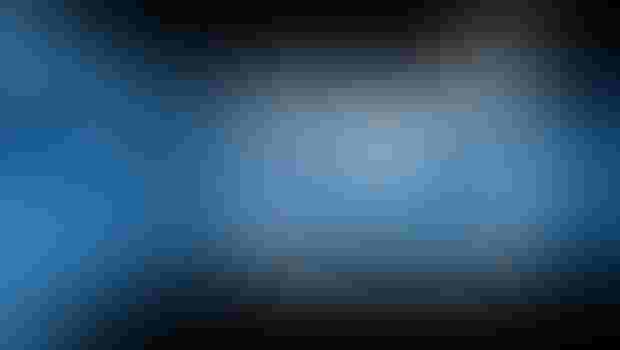 The word "transparency" is often used by different people to mean different things. At the end of the day, transparency should mean honest and open, easy to see through and easy to understand. Providing "transparency" in supply chain sourcing benefits buyers by saving time and money. Transparency also helps solve those never-ending questions like, "Where does this ingredient come from" and "When can I receive my order?"
E-commerce platforms such as Amazon.com, Jet.com and Thrive Market are a few examples of the type of technology and transparency consumers are demanding. How could applying this type of technology improve transparency in the business-to-business (B2B) supply chain?
Know the Factory of Origin: Knowing the factory source of each ingredient can be beneficial. Consumers demand ethical treatment of labor and sustainable land use. This information is only available when the origin of every ingredient is known. Brands need to research and fact-check. Factories around the globe are confronted with climate conditions and other processing challenges; knowing the factory of origin will afford knowledge of inventory levels and allow a brand to choose a factory with a stable supply. This not only provides increased control over the supply chain, it also provides confidence and peace of mind. The days of hiding the factory are gone. Any vendor/distributor that cannot, or will not, provide the factory source should be avoided.
QA/QC Documentation: Why shouldn't buyers have access to downloadable quality assurance (QA)/quality control (QC) documentation 24/7? Think about how much time this would save. QA/QC documents should not be a mystery, and having these documents readily available has become mandatory. When the production manager, research and development (R&D) or marketing teams are working on production planning or product-development strategies, it should be easy to answer questions about ingredient mesh size, color, testing methods, etc.
Pricing Transparency: Supply chain pricing is all over the map. Not only does it differ by vendor, distributor and broker, it also differs by inventory levels. Prices can change daily, if not hourly. This type of fluctuation makes it challenging to control costs. With technology advancements, shouldn't it be like buying a book from Amazon—with each ingredient price clearly marked? Additionally, it would be useful to easily determine price breaks based on quantity. If a brand knows it has seasonal production cycles and will run through a specific ingredient quickly, it can take advantage of the next tier of pricing breaks and save more. Knowing inventory costs can also help with long-term pricing at the consumer level. Pricing transparency is critical for budgeting, and the Internet has made this possible.
Real-Time Inventory Levels: Brands are often told that the ingredient they want is in stock and will ship immediately, but then they find out the vendor/distributor is actually "sourcing" that ingredient. This lack of transparency hurts production schedules and increases costs. It's not uncommon for companies to experience costly production delays because of lead-time waiting on an overseas shipment. Or the ship is stuck at the dock going through customs. Ingredient suppliers need to stick to production schedules and deliver products on time, every time to meet today's competitive business environment. Using an online tool that displays real-time inventory levels could solve these potential problems.
Companies that make the best use of technology to optimize the supply chain and ensure transparency through to their customers will be best positioned to scale their businesses in the future.
Sherry Wang is the founder and president of ingredientsonline.com, a factory-direct e-commerce platform. She also founded East-West Associate Inc. and East-West Logistics Inc. in 1996, assisting numerous importers by bringing their FDA-regulated products to U.S. markets. Additionally, she serves as honorary chairperson of the Chinese CEO Organization.
Subscribe and receive the latest insights on the health and nutrition industry.
Join 37,000+ members. Yes, it's completely free.
You May Also Like
---