Esca Bona Supplier Hero: Organic India & Ganeden Inc.
Esca Bona Supplier Hero: Organic India & Ganeden Inc.
Through their commitment to sustainability and transparency both Organic India and Ganeden Inc. have built an impressive consumer base and supply chain.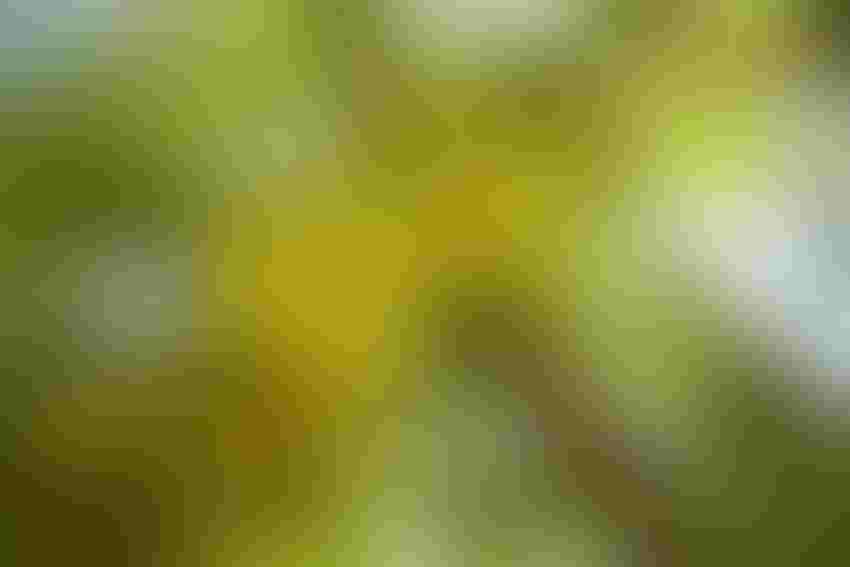 Through the 15 years of partnering with thousands of family farms in rural India, not one has left Organic India. The company started with a simple business concept: invest in teaching small family farms traditional sustainable farming practices and the rest will follow. Since starting with five farmers and a single Tulsi crop, Organic India has grown to 2500 family farms and offers over 50 different supplements and beverages specializing in Ayurvedic and apoptogenic herbs.
One such product, Prevention Wellness Tea: Immunity, was awarded the SupplySide West CPG Editor's Choice Award 2017. What elevated its product from good to outstanding was the use of organic ingredients and the addition of 500 million live probiotic cultures of GanedenBC30 (Bacillus coagulans GBI-30, from Ganeden Inc. After having been on each other's radar for many years, Organic India and Ganeden decided to partner to offer a line of teas that addressed digestion, immune support and energy. Thus, the Prevention Wellness Teas were born.
Ganeden Inc.
Ganeden, a Kerry brand, gained widespread attention in the probiotic industry for its probiotic ingredient GanedenBC30 that can be found in more than 900 leading food, beverage, sports nutrition and companion animal products around the world. A pioneer in spore-forming probiotic strains, GanedenBC30 remains viable through most manufacturing processes and has a long shelf life.  
"Increased awareness of probiotics and their benefits has led to an interest in receiving these benefits through everyday foods and beverages," said Don Cox, research and development (R&D) director, GanedenBC30 and Wellmune (also a Kerry brand). "The benefits of GanedenBC30 are now supported by more than 25 published papers demonstrating its positive effects on digestive health as well as immune health and protein utilization support."
Vehicle of consciousness
Organic India was created to prove that a business can be a driver of good. "We call it a vehicle of consciousness—meaning that the business is about more than just a product," said Kyler Garner, CEO. "Our business model adds value along the supply chain from the seed to the shelf, contributing to a healthier environment and a life of dignity for our farmers."
In 2018 Organic India was an honored by the B Corp. as Best For The World Overall and Changemaker indicating that that not only is it in the top 10 percent of all B Corps., but it has also made tangible improvement toward its mission. Organic India was recognized for producing the world's first Fair Trade Certified herbal supplements.
Keeping up with consumer demand
In today's information overload, it's important that products are clearly defined. "It's no secret that because information is now at their fingertips, consumers are smarter, more skeptical and much more selective than they used to be," noted Cox. "They now expect transparency of information from manufactures about the products they choose to buy."
Editor's note: The Esca Bona Supplier Heroes is a reoccurring feature of suppliers that fuel innovation in the good food supply chain. These features explore the brand story, innovation, supply chain investment, research and partnerships that these companies undertake to improve the food system and consumer health. We select suppliers based on their commitment to the good food movement, their story, their sustainability initiatives, their focus on safe and efficacious ingredients, and their partnerships with their finished product customers.
Esca Bona is an event and brand spearheaded by New Hope Network that champions the good food movement by helping finishes product brands improve their supply chain, support the people who create food, and best harness technology and innovation.
If you know of—or are—a supplier with a story to tell, email Sandy Almendarez, editor in chief, Natural Products INSIDER at [email protected]
Subscribe and receive the latest insights on the healthy food and beverage industry.
Join 47,000+ members. Yes, it's completely free.
You May Also Like
---