Dietary Supplement Delivery Forms
Dietary Supplement Delivery Forms
Demographics and expanding delivery forms of dietary supplements are changing the dynamic of manufacturing and labeling to increase consumer compliance.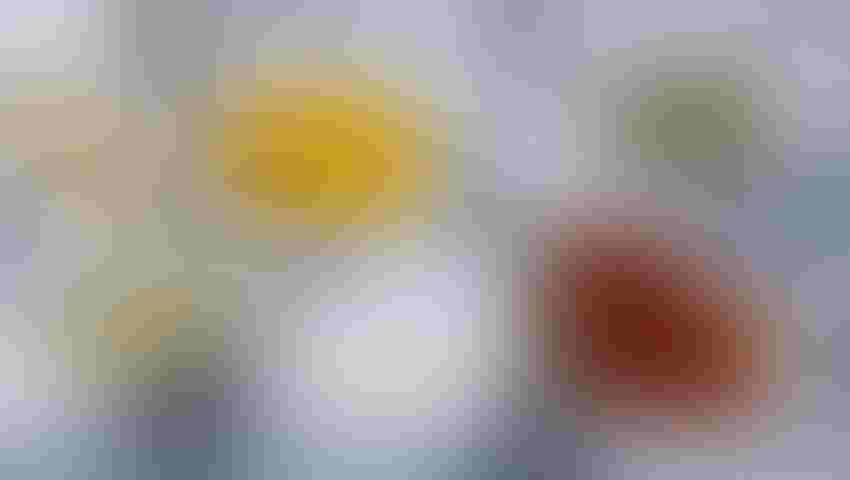 Market segmentation has been driven by various demographic and regulatory trends for the last two decades. Producers of dietary supplements must evaluate the necessary attributes of their proposed product offerings, considering target populations, with special emphasis on regulations. Laws that are promulgated and enforced are often challenging and time consuming for U.S. producers.
In evaluating the demographics of the target consumer, producers must take into consideration the physical components of the items to be included in the offering, with special emphasis paid to formulation stability, environmental factors that could affect potencies and shelf lives, and other physical and chemical factors.
For example, if the product offering is a probiotic blend of strains of lyophilized bacteria, special care must be taken to ensure potency degradation is calculated and controlled, in light of factors such as humidity, ambient temperature, packaging and storage conditions. If a product is given a shelf life, then accelerated and real-time stability studies must be undertaken to ensure this claim can be reasonably achieved at the end of the indicated shelf life on the product packaging, with appropriate recommendations for storage or refrigeration.
Companies that just rely on input mathematics will soon face regulatory pushback, and may be subjected to consumer litigation if the product is woefully low in viable cell count.
Consequently, in the case of sensitive bacteria, companies have been identifying new dosage forms and modalities, such as providing powdered supplements in single-dose, Mylar-protected packaging, or by deploying enterically coated capsules to reduce the chances of gastric fluid essentially destroying these bacteria before they arrive at the small and large intestinal environments, where they are designed to embed, replicate and provide nutritional support.
Over the past several years, an emphasis on powdered supplementation has been made with significant positive consumer acceptance. Older people who have difficulty swallowing solid dosage forms may find better utilization with powdered supplements or even ready-to-drink (RTD) preparations, given advances in packaging, microbial management and inclusion of natural stabilizers. Beverages are now widely available with stable contents of various nutrients.
The choices available to the consumers now consist of an array of forms such as confectionery/gummies, soft gelatin capsules, hard gelatin or vegan-based capsules, chewable tablets, coated and uncoated tablets with differing releasing profiles, powdered supplements, liquid tinctures, single-serve ready-to-mix powders embedded in the physical caps affixed to standardized 8-oz bottles of water with threaded heads, and others. 
When identifying the suitable dosage forms, both producer and marketer must also balance price-value equations the consumer will consider as well. If the target market is largely ambulatory, conventional capsules or tablets may be suitable and appropriate. If the target demographic is largely on the go, portability and single-serve convenience may be preferred. Finally, if maximum perceived absorption and quick uptake is desired by either athletes or the elderly who may have compromised digestive capabilities, a powdered or RTD product will be the desired application.
One important caveat: When undertaking an evaluation of market acceptance, significant consideration of environmental costs and waste footprints associated with packaging and production are also key metric areas where Millennials have focused considerable attention. The good news is that options exist far beyond those that were commonplace just a few years ago.  
Mark A. LeDoux is founder, chairman and CEO of Natural Alternatives International (nai-online.com) Inc., an organization with world-renowned facilities in the United States and Switzerland engaged in the research, design and manufacture of nutritional supplement programs and products for multinational clients. He is immediate past chair of the Council for Responsible Nutrition (CRN) and current chairman of CRN-International. LeDoux has been a proud member of the Natural Products Association (NPA) since 1980 and serves on its board of directors. He is also a recognized participant of the Codex Alimentarius Commission, the United Nations' food and dietary supplement standard-setting body under joint supervision of its Food and Agriculture Organization and World Health Organization (WHO). LeDoux is president of the Marie A. LeDoux Charitable Foundation and a member of the Young Presidents' Organization graduates.
Subscribe and receive the latest insights on the healthy food and beverage industry.
Join 47,000+ members. Yes, it's completely free.
You May Also Like
---