Despite Limitations, DNA Barcoding Evolving and Playing Growing Role in Herbal Supplement Industry
Despite Limitations, DNA Barcoding Evolving and Playing Growing Role in Herbal Supplement Industry
While it was criticized as flawed, Eric Schneiderman's 2015 investigation into herbal supplements likely caused the industry to be more diligent with its testing methods.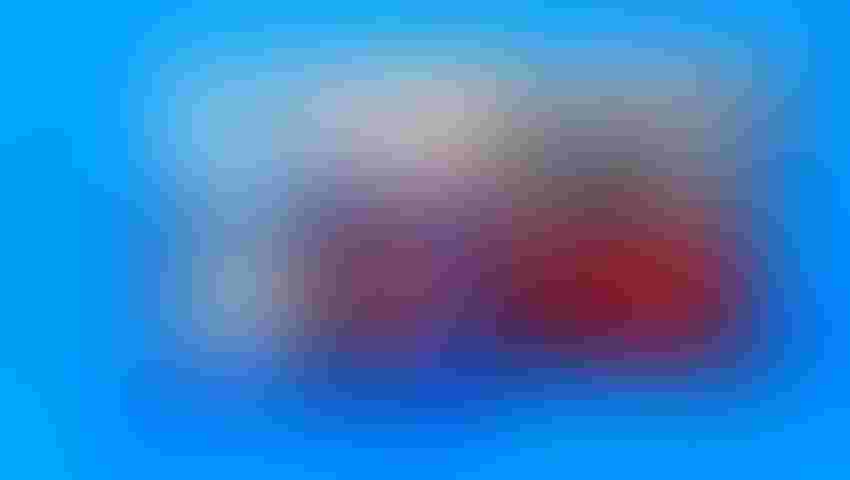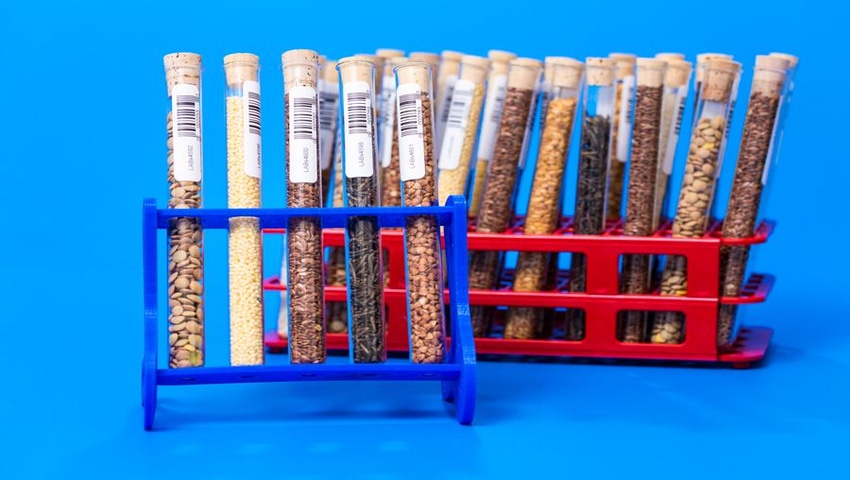 An investigation two years ago by the office of New York Attorney General Eric Schneiderman highlighted the advantages and limitations of DNA barcoding as a tool to identify plant material in herbal supplement products.
Susan Murch, Ph.D., a professor of chemistry with The University of British Columbia, is among Schneiderman's critics who felt his office jumped the gun when he sent cease-and-desist letters to four U.S. major retailers of herbal supplements. In a 2015 announcement that was widely reported in the national media, New York authorities disclosed that only 21 percent of test results from store brand herbal supplements confirmed DNA from plants declared on the products' labels.
Schneiderman relied on DNA barcoding, which is used to verify the identity of organic materials using reference sequences of DNA.
"I think that DNA barcoding using the regions that are currently available is too untested, too unspecific, too prone to errors and too unreliable to serve as the foundation for legal action," Murch told INSIDER in a 2016 email. "The NYAG should have had better data from several orthogonal tests by several different labs before he made his announcement."
Despite such criticism, DNA barcode technology is evolving and playing a growing role in the botanical supplements industry. For example, in September 2016, Schneiderman announced an agreement with Nature's Bounty (formerly known as NBTY Inc.). The manufacturer agreed to implement new quality control measures for herbal supplements. As part of the pact, Nature's Bounty agreed to phase in DNA barcoding on herbal ingredients over two years. GNC Holdings Inc. and Nature's Way reached similar agreements with the New York attorney general.
None of the retailers granted requests for interviews to discuss their use of DNA testing.
A representative of the American Herbal Products Association (AHPA) acknowledged Schneiderman's probe harmed some companies, although he addressed the potential benefits stemming from the investigation.
"When one is challenged, then you become more alert," remarked Maged Sharaf, Ph.D., chief science officer of AHPA, in an interview. "You become more careful. You tend to do more. And you tend to provide better service and better products."
Added Sharaf: "Overall, the industry is benefitting from this, not only because … we're doing more, but also because … now we have another technique that we need to optimize and improve."
Stefan Gafner, Ph.D., chief science officer of the American Botanical Council (ABC), suggested DNA technology is most appropriate for testing fresh raw material, and he said it also could be extremely useful for dried and powdered crude materials.
He described how DNA technology is complementary to other testing methods in the botanical industry.
While "macroscopic, microscopic or chemical analysis may provide evidence for the presence of unknown species," DNA is advantageous in that it may identify species, he explained in an email.
"Its main advantage and use is to verify the identity of crude raw materials, but it could be possibly used to look for bacterial and fungal contamination, as well," Gafner said.
Paula Brown, Ph.D., director of the British Columbia Institute of Technology's Natural Health and Food Products Research Group, said the simplest way to confirm the identity of a botanical is through macroscopic tests, such as having a qualified person examine the color of the plant material and smell the botanical.
The diagnostic features needed for macroscopic and microscopic tests may disappear when plant materials are highly processed, Brown observed, giving supplement manufacturers "little recourse other than to use a chemical-based analytical test.
"The fact is the nature of the ingredient dictates the nature of the test(s) that must be employed to ensure the specification for identity is met," she said in a 2016 email to INSIDER, responding to questions after she spoke at a conference on DNA testing hosted by the United Natural Products Alliance (UNPA).
Experts said DNA barcoding may fail to verify the identity of a plant species because the DNA didn't survive during the extraction or manufacturing process. As Gafner observed, the manufacturing process may result in degraded or eliminated DNA.
"The more processed an ingredient is," Gafner said, "the less likely it is to find suitable DNA for authentication."
The technology has other limitations. For example, Mark Blumenthal—ABC's executive director and founder—referenced DNA's inability to determine specific plant parts present in a sample.
DNA also can pick up minute amounts of organic material, which could lead to the misimpression that a product is adulterated or misbranded. Schneiderman's DNA investigation revealed such undeclared matter in herbal supplements as rice, wheat and houseplant.
DNA barcoding, Murch explained, is subject to a process in which fragments of DNA are "amplified" or "copied" so there is sufficient DNA to measure.
Murch said DNA barcoding won't disclose such things as the amount of rice in a product, for example, and whether the sequencing standards applicable to rice are even appropriate.
Commenting on the amplification step above, Brown said DNA barcoding can identify a single molecule of DNA.
"But at these limits, whatever is reported has nothing to do with the plant materials used," she asserted.
What's more, it's not surprising to herbal professionals that minute quantities of undeclared substances could be found in a botanical product using DNA barcoding.
"As we know, plants are products of nature … and when you collect products of nature, you tend to get some other minor … ingredients," said Sharaf of AHPA.
In a paper published in 2016 by AHPA, botany professor Steven Newmaster, Ph.D., of the University of Guelph in Canada and his two co-authors pointed out, "DNA is everywhere," and DNA from humans, pets and plants may be scattered around a person.
"'Incidental DNA fragments' should also be assumed to be present in various combinations and amounts in samples of herbal ingredients," the authors wrote. "In fact, pharmacopoeial botanical monographs specifically allow some small amount—usually 2 to 5 percent—of 'foreign organic matter,' which may reasonably include other plant parts of the target species or inadvertent but minimal presence of other species that may be co-mingled in a harvested crop."
Complicating matters further, in the quest to verify the identity of herbs, DNA testing isn't 100 percent accurate. Murch pegged the certainty of a DNA barcode test at between 53 and 85 percent depending on the species used in different studies.
"We don't really know," she acknowledged. "The main point … is that a DNA result is not an absolute answer."
Brown said a company must understand the material being studied and the testing method's limitations to place confidence in the testing method and subsequent results.
"Without a doubt, DNA can be a useful tool for assigning identity to plant materials when the classic diagnostic features have been lost, but only if the DNA in that format is intact," she observed.
Cautioned Brown: "Getting a 'negative' for a DNA test does not mean the product is not authentic and within its specifications."
The bottom line, experts suggested, is that DNA barcoding is not a panacea for the herbal supplements industry.
Nonetheless, the technology is evolving and becoming more useful for industry as a growing number of supplement companies express interest in it, and new businesses emerge in the DNA testing field.
Gafner found noteworthy, for example, the introduction of next-generation sequencing instruments, which he said enable a researcher to retrieve thousands of sequences from a sample and consequently obtain "a more accurate representation of the materials present."
Perhaps, the most important lesson from Schneiderman's 2015 herbal supplements investigation is a simple one rooted in modern science. As Newmaster and his co-authors noted, a company testing plant species and ingredients should abide by certain criteria—regardless of the testing method used. That includes, among other things, using a testing method fit for purpose and scientifically valid.
AHPA's Sharaf described DNA technology as an "alternative" or "complimentary" technique that while potentially beneficial shouldn't be exclusively relied on.
"I personally would not rely on DNA as the only identification tool" for a botanical, he said. "I need other techniques to confirm the reality of the material I'm testing."
Subscribe and receive the latest insights on the healthy food and beverage industry.
Join 47,000+ members. Yes, it's completely free.
You May Also Like
---