Climate change requires proactive approach to supply chain
Climate change requires proactive approach to supply chain
Anand Swaroop of nutritional ingredient supplier Cepham discusses how businesses can map a climate-ready supply chain.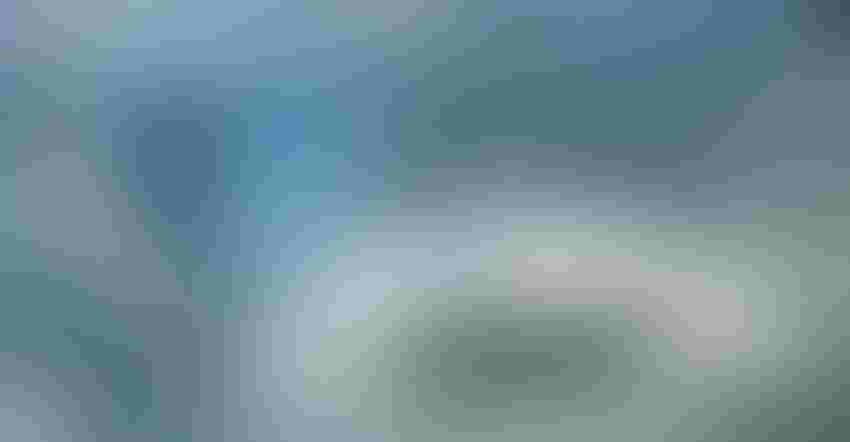 Climate change is a slow-moving crisis that is going to last a very, very long time, and it's going to require some fundamental changes in the way we look at the supply chain.
The Root Cause
The climate-related disruption to the supply chain can be divided into five main areas:
[1] Weather events affecting short-term crop patterns: The world has been clobbered with recent disruptive weather events like Texas freeze, Rhine Valley rainfall and snowmelt in 2021. Hurricanes, tornadoes, flooding, heat waves and wildfires of 2022 all caused short-term wipeout of multiple crops. Extreme weather-related power outages affected factory schedules and on-time deliveries. The global frequency of natural disasters has increased almost threefold in recent decades.
[2] Long-term climate change effect: The rising temperature, decline of topsoil, desertification and changes in rainfall will all cause a lasting change in traditional agriculture. At present, less than 20% of the agriculture processing capacity is ready for adoption of these changes. The wide gap will cause lasting disruptions.
[3] Change of climate affecting plant bioactives: Most of the bioactive phytochemicals are secondary metabolites produced by the plants in response to their surroundings: soil, water, air, sunlight and temperatures. With gradual changes in these parameters, plants change the bioactive composition to adapt. In some cases, it is beneficial for processors and in other cases it is causing drastic reduction of yield on bioactive phytochemicals.
[4] Effect on global logistics: Almost 90% of the world's freight moves by waterways and oceans. Climate change is causing severe restriction of freshwater modes of transport. On the other hand, rising ocean levels will cause a lasting alteration of global shipping. There are more than 1,000 global ports that will be affected by a small rise of six inches of ocean levels. The rate of future sea level rise is so uncertain, and solutions so elusive, that only a few port managers have taken action to counter the threat, and only a fraction have tried to assess it. Scientists say such climate-related disruptions are bound to intensify in coming years as the world continues to warm.
[5] Interdependency of global supply chains: Throughout the years, supply chains have become more global in nature. The crops are produced in one part of the world and then shipped thousands of miles away for processing. Cheap grains growing in Central Asia and East Europe are feeding the ever-growing demand for fermentation media and feed manufacturing on other parts of the globe. The dependence on local processing has declined and economies of scale has pushed the divide between agriculture and processing further away over the years. Any disruption in one part of the globe has a direct effect on availability and price of natural products.
Getting Ahead of the Problem
To manage these climate change effects, businesses will need to be proactive and map a climate-ready supply chain. Below are recommendations to chart such a climate-ready supply chain.
[1] Expand your thinking beyond your business: We became accustomed to easy availability of natural products and at a very reasonable price point. The natural products industry is serving self-care, and its affordability and availability are its selling points. Businesses generally pay less attention to robustness of their suppliers and their suppliers' suppliers. When a disruption occurs, companies that proactively manage their extended supplier networks can switch to alternative sources faster and optimize system-wide resources much better than those that do not.
[2] Develop a deeper relationship with your supply chain: The supply chain relationship must go beyond the transactional approach. Define, discuss, understand and bolster your suppliers' business continuity in the face of climate change.
[3] Understand and map your supply chain in depth: This means identifying all the sites across the world that directly, or indirectly, support import, warehousing, distribution and manufacturing, by land, sea and air. Invest in the available tools like blockchain to make data visible and in real-time.
[4] Assess each stakeholders' risks: This involves understanding and examining vulnerability to a local natural disaster, local economic indices, geopolitical risk factors (safety, security, corruption), proximity to suppliers and customers, access to stable energy sources, availability of natural resources, long-term labor (skilled and unskilled) and so on. Such assessments are critical because a one-size-fits-all strategy for mitigating climate risk is impractical.
[5] Go for proactive mitigation: Examine and quantify the revenue impact of losing an individual stakeholder site. Make informed decisions about improving the resilience of the supply chain. Plan to invest in critical resources.
[6] Simulate the effect of climate-related events on the supply chain: Develop models like mock recalls—for climate-related events specifically—to learn about disruptions to your supply chain and other business challenges. This will help analyze and compare different supply-chain-network configurations and sourcing options to manage climate risk more effectively.
[7] Design a climate-resilient supply chain footprint. Use all the information described above to create a supply chain whose response to climate risk ensures not only the business continuity, but also distinct competitive advantages.
[8] Invest in early-detection systems and associated expertise. Artificial Intelligence (AI)-powered scanning of climate news and events in many languages can provide weeks' and sometimes months' notice of emerging climate risk events and developments. Such climate monitoring and predictive systems have become essential to running a globally dispersed supply chain.
Taking Action
Big data and AI technology cannot predict extreme weather, but it can provide a clear picture of critical events, which have the potential to threaten a company's supply chain and logistics. AI can help a business identify developing and severe weather disasters while anticipating how they might affect routes or create metaphorical—or literal—landslides. Then correlate them with the location of suppliers, warehouses, fleets and ships, enabling teams to know when to activate backup plans or look for alternate sources or routes to ensure critical resources arrive on time. Long-term, AI helps determine if businesses should permanently change suppliers based on location and how often extreme weather events occur near them.
Climate change is affecting every inhabited region across the globe, and its impacts go beyond the environmental effects that may immediately come to mind. Supply chain leaders should create a sense of urgency for climate adaptation, leverage risk management and scenario modeling, and match action to risk and opportunities.
Anand Swaroop, Ph.D., is a biochemist and president of the evidence-based nutritional ingredient supplier Cepham. In 2020, Swaroop co-founded Nutrify Today, a one-stop business development platform for the natural products industry that helps facilitate and launch innovative, evidence-based nutraceutical business ideas worldwide. He earned a Master of Science degree in biochemistry and a doctorate in chemistry from the University of Allahabad in India.
Subscribe and receive the latest insights on the healthy food and beverage industry.
Join 47,000+ members. Yes, it's completely free.
You May Also Like
---