CBD supply chain considerations for product manufacturers
CBD supply chain considerations for product manufacturers
From legal and regulatory considerations to certifications and testing, brands should ensure their CBD supplier excels in best practices.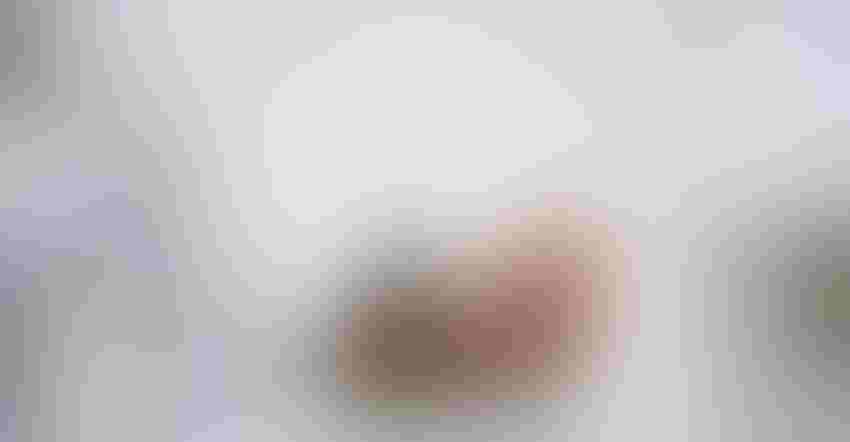 Insider Takes
A CBD supplier should have hemp grower license/registration information on file to demonstrate legally compliant hemp.

Third-party testing can show an extract is in compliance with limits on THC concentration and free of contamination.

Finished product manufacturers should be aware of how the components of their product are being properly transported.
As the CBD industry continues to grow, many new suppliers have entered the market. As such, finished product manufacturers should be knowledgeable about how the CBD they are using to manufacture products is sourced.
With the lack of in-depth federal guidelines on CBD production—especially those related to extracting CBD and other cannabinoids for use in food and dietary supplements—CBD manufacturers need to set their own standards for choosing their supplier to ensure their finished products are compliant with state and federal laws, and that the supplier has ensured that its product is fit for human consumption. Consider the following when choosing a CBD supplier:
Is the hemp produced in compliance with the 2014 or 2018 Farm Bill? Manufacturers should first ensure that the CBD supplier is obtaining its hemp from a grower that is producing hemp under a state plan that is in compliance with either the 2014 or 2018 Agriculture Improvement Act ("Farm Bill"). Manufacturers can check the status of a state's hemp plan through the USDA's website, as well as most state department of agriculture websites. The CBD supplier should have hemp grower license/registration information on file to demonstrate that the CBD extract came from legally compliant hemp.
Is the supplier legally licensed or registered to sell CBD or hemp extract in their state? Many states require hemp growers, processor, handlers and manufactures to either be licensed or registered in the state before they are permitted to sell hemp or hemp extract. Manufacturers should review the testing and registration requirements required by the states in which the CBD supplier is conducting its operations to ensure the supplier is following all state requirements. Because state laws for hemp and CBD products keep changing, manufacturers should keep a close eye on state regulators and continually ensure their suppliers stay complaint with the changing requirements.
Is the supplier certified by an independent trade association? While relatively new, some trade associations have started creating certification programs to establish industry standards for hemp growers and processors. For example, U.S. Hemp Roundtable recently created the U.S. Hemp Authority certification program to educate growers and processors on good manufacturing and growing practices and to create accountability within the industry. Having a third-party certification from a trusted trade association will instill some confidence that the supplier's processing methods are at least in compliance with accepted industry standards.
Does the supplier use third-party testing? Some but not all states require hemp extracts or finished products to undergo third-party testing demonstrating the extract is in compliance with federal and state limits on THC concentration and that the ingredient is free of contamination from pesticides and heavy metals. For example, Florida requires lead levels to be 0 .5 ug or less per serving, which falls in line with California's Proposition 65 limit on lead, but is far below the tolerable upper limit intake of 12.5 ug/day for healthy adults recognized by FDA. Regardless of the individual state requirements of where the extract is produced, finished product manufacturers will take on significant risk in accepting CBD ingredients that do not have third-party testing. Not only are there federal risks in selling CBD with too much THC content, but there may also be significant class action risk in selling products that do not meet the CBD or other cannabinoid contents listed on the label.
Does the supplier follow GMPs (good manufacturing practices)? Because FDA's current position is that CBD cannot be legally added to food or dietary supplements, the agency has not set standards for the manufacturing of food or supplements containing CBD. Therefore, dietary supplements containing CBD may not be in compliance with GMPs like other dietary supplement products that are legally on the market. Further, FDA's dietary supplement GMPs outlined in 21 CFR 111 only apply to supplement manufacturers, and not ingredient suppliers. However, good suppliers that are producing CBD for use in dietary supplements should be able to certify that they are following food safety regulations as per the Food Safety Modernization Act (FSMA).
Has the supplier made an independent determination that its extract is GRAS (generally recognized as safe), or has it conducted any safety studies for its product? Under the Federal Food, Drug and Cosmetics Act (FD&C), new food/supplement ingredients are required to undergo premarket approval by FDA through either a food additive petition (FAP) or new dietary ingredient notification (NDIN), unless the substance is GRAS. As previously mentioned, because FDA's position is that CBD is not a legal food or dietary supplement ingredient, premarket review by FDA is currently not a viable option. However, under the GRAS regulations, manufacturers can still, and should, review their ingredients to ensure they meet FDA's GRAS standards for safety. Although not yet an industry standard, some CBD processors have internal GRAS dossiers of safety studies (either published, peer-reviewed studies or internal studies) and scientific expert panel review of their ingredient. If a supplier has this material, manufacturers should ensure the safety studies are appropriate for the specific ingredient. For example, if the ingredient is a CBD extract, studies on pure CBD isolate would not necessarily be appropriate.
Has another foreign regulatory body reviewed the safety of the supplier's product? Although not likely at this time, if the CBD processor has foreign operations, manufacturers should request documentation from the supplier demonstrating it is in compliance with foreign laws and regulations. For example, the European Food Safety Authority (EFSA) is currently reviewing several novel food applications for CBD ingredients, which is required prior to putting a new ingredient in a food product. If the supplier receives a "valid" determination from the European Commission, manufacturers can have some confidence that the safety of the ingredient for use in food has been evaluated.
In addition to the preceding considerations, finished product manufacturers should also be aware of how the components of their product are being transferred from state to state and ensure the supplier is following proper transportation guidelines. For example, verifying that the CBD extract or hemp material is properly labeled and accompanied by a certificate of analysis (CoA) or other documentation demonstrating that the product was legally produced. While the liability of noncompliance is not likely to fall on the finished product manufacturer, failure of the supplier to ensure the product is properly transported could create delays in the supply chain, as well as issues for the finished product brand owner.
Suzanne Bassett, associate, Amin Talati Upadhye, advises clients on compliance, enforcement and transactional matters subject to overlapping jurisdictions of the FDA, USDA, FTC and the U.S. Consumer Product Safety Commission (CPSC). Bassett's experience extends to matters involving the DEA, U.S. Customs and Border Protection (CBP) and various state and municipal agencies.
Subscribe and receive the latest insights on the healthy food and beverage industry.
Join 47,000+ members. Yes, it's completely free.
You May Also Like
---