Cause, effect and impact of RTE operations on complying With FDA's draft listeria guidance
Cause, effect and impact of RTE operations on complying With FDA's draft listeria guidance
With the approaching full implementation by FDA of most of the Food Safety Modernization Act (FSMA) regulations and FDA field investigators using the draft FDA guidance on "Control of Listeria monocytogenes in Ready-To-Eat Foods" during routine and targeted investigations, this new approach will become a part of FDA's enforcement portfolio.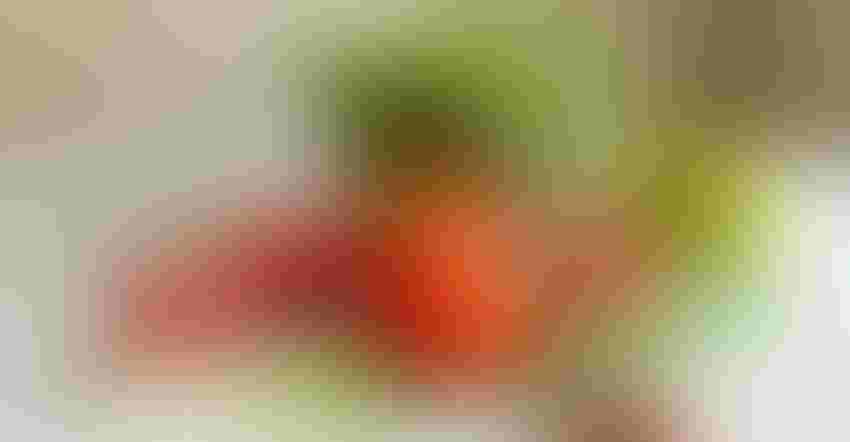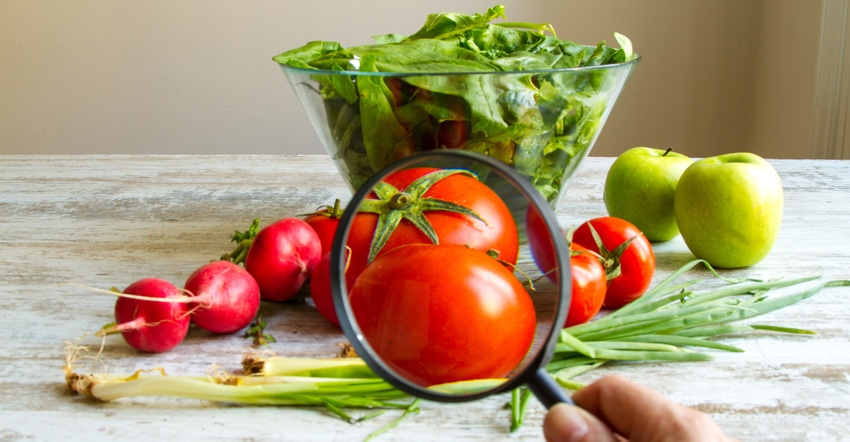 By Allen Sayler and Mehdrad Tajkarimi
Food contaminated with pathogens is very costly to the food manufacturing industry, and causes annual U.S. human illnesses affecting 48 million people, with a financial loss to the U.S. food industry of approximately US$15 million per incident. This translates into a food industry loss of $55 billion annually, just in the United States. The world's largest Listeria outbreak, with a fatality rate of just under 30 percent, occurred in South Africa this spring. A review of FDA's recall website showed Listeria-based food recalls (as of the writing of this article) as recently as the end of April 2018, involving fruit-flavored frozen popsicle treats.
Protecting against food safety outbreaks requires entirely new methods of building, operating and managing food processing facilities. With the approaching full implementation by FDA of most Food Safety Modernization Act (FSMA) regulations and FDA field investigators using FDA draft guidance on "Control of Listeria monocytogenes in Ready-To-Eat Foods" during routine and targeted investigations, this new approach will become a part of FDA's enforcement portfolio. This FDA draft guidance encourages ready-to-eat (RTE) foods manufacturers to:
"Design out" via remodeling and reconstruction potential entry and harborage areas for Listeria in the food processing facility;

Develop and enforce acceptable employee traffic patterns and hygienic "zoning" within the facility;

Enhance monitoring and records for cleaning and sanitizing the food processing facility and processing equipment;

Manage suppliers of ingredients, raw materials and packaging by assessing the likelihood of these carrying Listeria into the processing facility;

Increase the frequency and number of environmental monitoring samples; and

Implement a finished RTE sampling and testing program.
In order to raise the effectiveness and reliability of a food manufacturer's food safety program, more efforts are needed to incorporate and utilize advanced cleaning and sanitizing systems, electronic sensors with computerized data capture; design and installation of fail-safe manufacturing control systems, mapping the bacterial "universe" of the manufacturing environment; and utilizing next-generation pathogen genomic sequencing to quickly determine whether the microbiology of the processing environment is changing. Also, industry should utilize rapid/real-time microbial testing technology which allows short response times for positive results. Finally, most RTE facility managers and supervisors are overwhelmed with operational data. As a result, indications of developing Listeria problems are easily overlooked. RTE management needs a Big Data system to chew up and provide early warning indicators of potential Listeria problems. Together, this will allow the modern food manufacturing facility to decrease waste and downtime, increase operational efficiencies, reduce exposure to liability and minimize the significant cost of a Listeria-contaminated food.
The use of wired or wireless electronic sensors in RTE processing lines, as well as cleaning and sanitizing systems, is a must to provide data on whether the system is running within specifications, regardless of whether these sensors are part of the process control system or limited to data collection only.
All RTE facilities should implement not only a robust environmental monitoring program, but a periodic "mapping" of selected non-pathogenic indicator microbial populations to establish an "environmental norm." Ongoing mapping can identify patterns of microbial movement and potential harborage areas within the environment.
The U.S. Centers for Disease Control and Prevention (CDC) did an analysis of whether the use of whole genome sequencing (WGS) prevents or minimizes Listeria illness. CDC data clearly indicates that at least the number of illnesses per outbreak has decreased noticeably since the widespread use by FDA and CDC of WGS.
It is very common for RTE processing facilities to have an environmental monitoring program and conduct follow-up actions when a presumptive positive result for Listeria species is found. However, less common is the practice for RTE facilities with presumptive positive Listeria to analyze for genetic details using, preferably, WGS or pulsed-field gel electrophoresis (PFGE). Over time, the "fingerprint" of the Listeria in an RTE facility can provide details of whether there are resident strains or whether new Listeria stains are being brought into the RTE facility.
Rapid microbial testing of food products comprised 6 percent of the total food safety analysis market in 2016. In rapid methods such as PCR, very small segments of potential pathogens will be amplified, but can only detect up to five targets on a single sample. There are also false positive and false negative issues with PCR, potentially reaching to 50 percent. Recently, application of next generation sequencing (NGS) has been recommended for food industries because of its specificity, ability to identify multiple bacterial strains and rapid throughput. NGS can be used during sanitation verification procedures using WGS, shotgun sequencing and analysis of ribozomal RNA from sampled food contact surface. Using the metagenomics analysis approach and bioinformatics tools, a comprehensive report can be produced on all bacterial strains existing on the food contact surface. The results of this analysis will enable RTE food facility managers to effectively verify sanitation of the surface and identify specific Listeria strains when sanitation practices are not effective.
Finally, the management, digestion and effective use of Big Data generated within RTE facilities needs to be significantly improved. All RTE facilities establish specifications for all incoming ingredients, raw materials and packaging, and should also establish specifications for all important operations within the facility. Once this is done, algorithms can be built that will allow a computer to "crunch" the RTE facility's Big Data and compare it to established operational specifications, "trend" that data and, using statistical process control, determine whether operations are within specifications or heading out of specifications. A strong case can be made that RTE facilities operating within operational specifications are also less likely to have Listeria problems.
FDA draft guidance is being used by FDA field investigators as a final regulation. On one hand, it can be perceived as an additional regulatory burden on the RTE food industry. However, it also provides the justification for incorporating newer technology to better manage processing operations, minimizing Listeria from fbecoming a part of the processing environment and preventing it from finding a path to RTE foods.
EAS independent consultant, Mehrdad Tajkarimi, is an expert in national and international food safety regulations, warehouse and wholesale manufacturing, dairy, grain, poultry and retail industries, HACCP, food defense, ISO 22000, BRC. He assists clients with organic requirements, Food Safety Modernization Act (FSMA), as well as in natural food preservatives and packaging, foodborne pathogenic and spoilage microorganisms characteristics, SPC and shelf life studies.
Allen Sayler is the senior director for Food Consulting Services at EAS. His expertise in the areas of food processing, particularly in the area of dairy processing, infant formula, bakery products, food additives, botanical products and food packaging, as well as GSFI Third Party Certification programs such as Safe Quality Foods (SQF), has been of great value to EAS clients. Allen has spent more than 30 years as a food processing and regulatory expert, with half of the time serving the industry and the other have as a state and federal government employee.
Subscribe and receive the latest insights on the healthy food and beverage industry.
Join 47,000+ members. Yes, it's completely free.
You May Also Like
---