Amazon launches second line of supplements, but something's missing—transparency
Amazon launches second line of supplements, but something's missing—transparency
Earlier this year, Amazon launched a second line of supplements as part of its Solimo brand. The Solimo line contains none of the transparency initiatives of the Amazon Elements supplements line launched a year prior.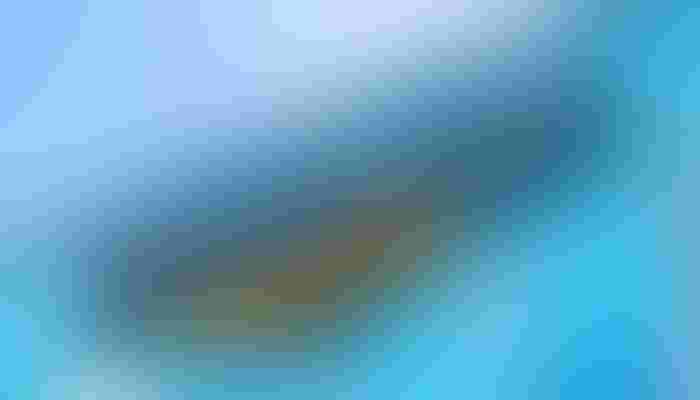 Sundry Photography/Shutterstock.com
Earlier this year, Amazon launched a second line of supplements as part of its Solimo brand. The Solimo line contains none of the transparency initiatives of the Amazon Elements supplements line but more than double the SKUs (stock keeping units), based on INSIDER's review of the products available online.
In 2017, Amazon launched four supplement products as part of its Amazon Elements private label.
Amazon's 2017 launch created a stir in the industry, largely due to the nearly unprecedented level of transparency the products offer. Each product is accompanied by information such as the certificate of analysis (CoA), insights on potency and purity testing results, and details about where ingredients are sourced and who manufactures them. Details can be accessed at point of sale on Amazon and via a QR label on the front of each supplement package.
The Solimo line of supplements presents distinct variations from the Amazon Elements brand. Examples include gummy and chewable delivery forms, probiotics offerings (Amazon Elements doesn't contain probiotics products) and a surprisingly larger collection of botanicals under the Solimo brand, including products such as saw palmetto, Ginkgo biloba and evening primrose oil.
The products don't offer a QR code on pack, they don't provide access to CoAs, testing results or to sourcing or manufacturer details. They do offer disclaimers for additives and allergens, such as "no artificial flavors, gluten or lactose" and "they do contain crustacean shellfish (krill)," as indicated for its krill oil product.
The Solimo supplements are more affordable compared to the Amazon Elements brand. For example, Solimo's once-daily multivitamin for men rings in at US$15.76 for a year supply, whereas Amazon Elements men's daily multivitamin totals $21.99 for a two-month supply.
"It's not an accident that the lower-cost line does not come with all the transparency bells and whistles," said Patrick Moorhead, chief marketing officer at Label Insight, in a phone interview. "It is hard and complicated and expensive to compile and structure and maintain all of that information on a per-product basis."
Label Insight provides transparency to consumers, along with solutions to brands and retailers, via its data platform that collects and characterizes CPG product attribute data across food, pet, and personal care categories in the United States.
Solimo's no-fuss brand features the slogan, "Simple to shop. Easy to love." Other products under the Solimo brand include household and personal care products ranging from sunscreen, dandruff shampoo and face moisturizer to garbage bags, coffee pods and disposable razors.
Amazon Elements—Sourcing in China
Today, Amazon Elements offers 30 products—up from four in the original line. At the time of the initial launch, the line's small size and its ingredients' origins were considered factors supporting the line's ability to be transparent.
"Most notably, Amazon only launched four items, so it's not as difficult to address [transparency in] this line of four than it would be a line of hundred," commented Scott Steinford, founder of Trust Transparency Consulting, in INSIDER's 2017 coverage of the launch. "What they didn't do, which is impossible to not do if you have a line of hundreds, is have ingredients from China."
Today's Amazon Elements line-up is not only larger (though not yet 100), but also contains ingredients sourced from China and other regions. In fact, nearly two-thirds of the product line contains China-sourced ingredients.
"I've been advocating transparency for a number of years across ingredients and brands, and it has been one of the fear factors that … recognizing the country of origin as something other than the United States has been, again, a fear," Steinford said in a recent phone interview. "And I'm not certain that it hasn't impacted Amazon to some extent. Looking at the reviews and the comments, there are some people that complain about the sourcing concern."
Steinford pointed to Amazon Elements' biotin product as an example, which offers China-sourced biotin. Keeping in line with Amazon Elements' transparency standards, the products indicate China origins on pack and also via the product's web page on Amazon.
"China is the leading supplier of biotin," Amazon Elements' biotin product web page explains. "In fact, according to data from the U.S. Department of Commerce and the U.S. International Trade Commission, 90% of all biotin by weight imported into the U.S. in 2016 originated from China."
Amazon's explicit disclaimers indicating ingredients are sourced in China may not be enough to quell the concerns of some consumers, according to INSIDER's analysis of customer reviews of the product.
Of 99 reviews of Amazon Elements' Biotin 5,000 mcg product, 11 reviews take note of the ingredients' China origins, with nine expressing concern or dissatisfaction.
One three-star review states, "It was only after receiving the bottle that I saw this supplement is a product of China. I want to take oral supplements with more reliable sources, not controversial ones like China."
Another reviewer was pleased the product was vegan and each Amazon Element supplement is subject to laboratory testing.
"It is, however, off putting that these come from China," the review added.
Only one review indicated Amazon's testing disclosure was encouraging. The reviewer wrote: "The capsules are manufactured in the U.S. but my one concern was that the biotin is sourced from China (something I didn't notice before ordering) but I guess I need to be satisfied that it was tested for pesticides, herbicides, rodenticides, and heavy metals. Something I doubt is done in most circumstances and helped ease some of my anxiety."
Another reviewer indicated greater transparency is needed. The reviewer wrote: "Being that the active ingredient comes from China has me concerned. … The test results shown by Amazon look good, but I would [like] to have access to the actual test results and lab names. I'm not a fan of 'in-your-face' marketing."
"What Amazon has done," Steinford said, referring to China-sourced ingredients, "is recognized that there's not a lot of choices."
Transparency
Amazon's Solimo supplements line does not disclose where ingredients are sourced.
Importantly, lack of transparency does not mean lack of quality, Steinford said. Transparency does "provide a higher level of expectation and a higher degree of accountability," he added.
Transparency also contributes to improved consumer confidence. According to a 2018 consumer survey by Label Insight, 94 percent of consumers reported it's important to them that brand manufacturers are transparent, and 75 percent reported they would switch from their current preferred brand to one that offered more transparency.
Consumer confidence is critical to an industry that faces "a bit of stinky reputation," as Moorhead put it.
"I think the supplements industry has suffered from transparency issues, meaning they face a customer who's obviously leaning in hard on health and wellness, physical health and wellness with specific needs, and … due to a cocktail of reasons, probably some of them regulatory, some of them manufacturing limitations and challenges of scale, the supplements category in particular has a little bit of a stinky reputation," he explained. "There's the permanent—true or not—news story that, 'Oh supplements are just capsules of whatever people have laying around and it's all marketing,' and people are dubious about whether or not they do anything."
Yet, "people are hungry for supplements that work and, specifically, that line up with what their needs are that work," Moorhead said. "So, there's some skepticism … among consumers that, from our point of view, presents an opportunity for a premium line like Amazon [Elements]."
If Amazon's hope is to establish consumer trust in Solimo products based on the "halo effect" of its Amazon Elements transparency initiatives, Moorhead said that strategy lacks a track record of success.
"Remains to be seen of whether that's actually a strategy that works," he said. "In and among Label Insight customers, I would tell you that has not worked, that you can't go all in on transparency with one product and then 'phone it in' on another product and … have the less effort product gain a halo of trust from the more-effort product around transparency. You have to do it for every product that consumers care about."
He pointed to Unilever, a customer of Label Insight who, two years ago, "leaned in heavy against 12 brands in their U.S. portfolio and included those brands in the sustainability initiative, which included making tons of detailed transparency information available for all the products in those 12 brands."
Eighteen months in, and "those are the brands that are driving massive growth at Unilever and growing faster than any other products at Unilever," he said. "So, they ran the experiment, right? And clearly, people responded to the products that were getting the benefit of that bigger set of information. And, if there was a halo effect that was real, all of Unilever would be talking about that growth. But it's not. It's those 12 brands."
Building market share
Perhaps, for Amazon, it's not a matter of transparency, but a matter of market share.
"In my opinion, Amazon's going after two different demographic profiles," Steinford said of the Solimo and Elements lines. "Lots of widget companies do that, including cars and almost anything you can think of. There's a premium line—Infinity and Nissan, or Acura and Honda, or Lexus and Toyota—and they both go after different demographics."
According to 2016 research from 1010data, various Amazon private labels are gaining market share from longtime category leaders. Among popular private label products capturing market share is Amazon Elements' baby wipes, which 1010data reported as a top online brand for baby wipes with 16 percent market share, following Huggies at 33 percent and Pampers at 26 percent. Sales of the Amazon Elements baby wipes grew 266 percent year over year from August 2015 to August 2016.
Jed Alpert, senior vice president of marketing at 1010data, suggested in a press release that Amazon's presence as an online retailer contributes to the growth of its private labels.
"Amazon is leveraging its dominance to sell their own private-label brands, which compete with traditional suppliers," he said in the release.
Amazon declined multiple requests to comment for this article.
Subscribe and receive the latest insights on the healthy food and beverage industry.
Join 47,000+ members. Yes, it's completely free.
You May Also Like
---