What makes it Caribbean?
What makes it Caribbean?
Caribbean food is known for spicy marinades and barbecues, tropical fruits and seafood, orange-colored blends of annatto sauces and more.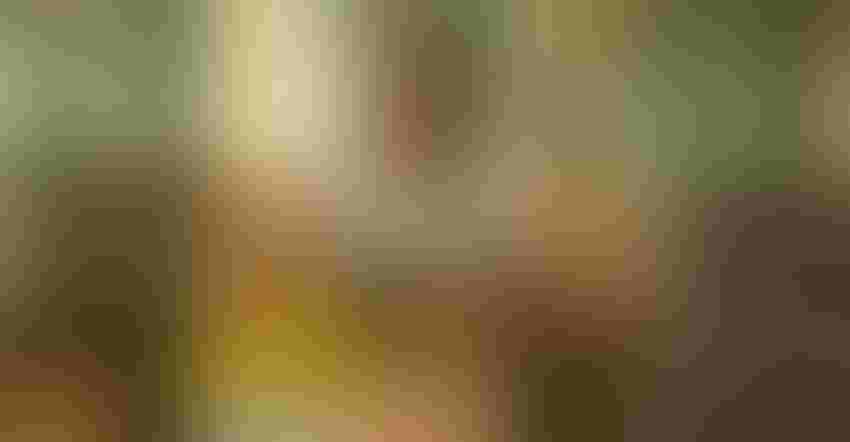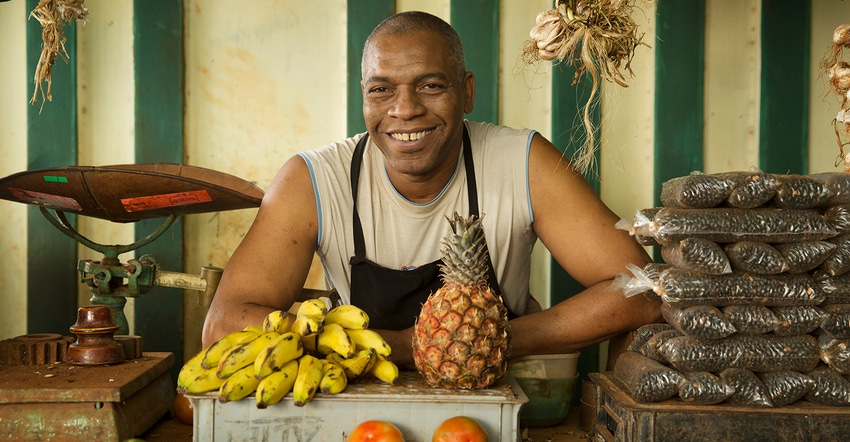 What sets one country's foods apart from those of its neighbors? To a great degree, the difference is in the spicing - the ones most frequently used and the combinations utilized with different foods. We call these habits characterizing a nation's cuisine its "flavor prints." In their way, they provide identification much like fingerprints do for humans. In this series, developed in cooperation with the American Spice Trade Association, Food Product Design explores nations' flavor prints as a guide and inspiration for food product designers.
In the not too distant past, it would have been impossible to answer the question, "What makes it Caribbean?" Each island was too engrossed in its individuality. But with increased inter-island travel tourism and an influx of foreign cultures, certain "flavor prints" have developed that are now common to the whole area. Of course, some island specialties remain with their origins, though the number is shrinking.
Hot pepper is certainly the most pervasive of all Caribbean seasoning habits. Not all dishes are fiery, but pepper is there at some extent. There are scores of different peppers, and each island has its favorites. Whatever the choice, heat is the bottom line; only the degree differs from recipe to recipe, island to island.
Surprisingly, curry is probably the next most universal flavor, resulting from a heavy East Indian immigration throughout the region. Curry is also a perfect flavor compliment to many of the foods - from seafood to poultry to tropical fruits.
Going down the spice shelf, allspice (an island native) is prominent in most area cookeries. Cinnamon is also common, as are nutmeg, ginger and cloves. Thyme is probably the favorite among herbs, but bay leaves, parsley, dill and oregano also are used regularly. In the Spanish-speaking areas, annatto seed (achiote) and cilantro are very important.
Non-spice flavors that are tasted constantly throughout the Caribbean include coconut milk, molasses, tamarind, lime juice, rum and cassareep (made from the juice of the cassava root).
Some of the "flavor prints" of the Caribbean result from what is done with the favorite spices rather than what the spices themselves represent. For example, annatto seed is cooked in lard or oil, then mixed with other seasonings like cilantro, onions and garlic to create an orange-hued sofrito sauce; this in turn becomes a "flavor print" in a score of dishes. Spicy marinades are used routinely with meats and fish before any cooking is begun. Escabeche, also know as escovitch in Jamaica, is a fish preparation that is now seen throughout the basin. It consists of marinating fish in a tangy bland of oil and vinegar that is spiced with onions, bay leaves, allspice, peppers and other seasonings; the fish is served hot or cold.
Barbecue is another popular flavor on the islands. The "Jamaican Jerk" - named for the jerking motion given to the meat so it won't burn over the hot fire - is being adopted on the other islands. Today, distinctive jerk seasoning mixtures are used in cooking meats, whether or not a hot fire is being used or a jerking motion employed.
Also figuring into the distinctive flavorings are various fish and seafood specialties, plantains and other tropical fruits.
Subscribe and receive the latest insights on the healthy food and beverage industry.
Join 47,000+ members. Yes, it's completely free.
You May Also Like
---