This Weeks Hottest Ingredient Launches, News and More
This Weeks Hottest Ingredient Launches, News and More
This week is full of new product, ingredient and technology launches, including Hershey's Kisses Milk Chocolates and Hershey's Milk Chocolate Bars with simple, familiar ingredients and no artificial flavor. There's also lots of personnel changes, industry expansions and more.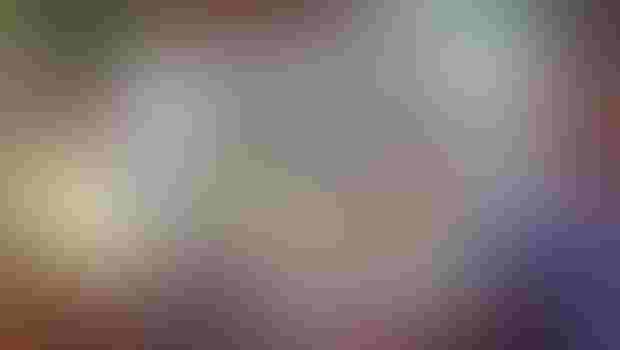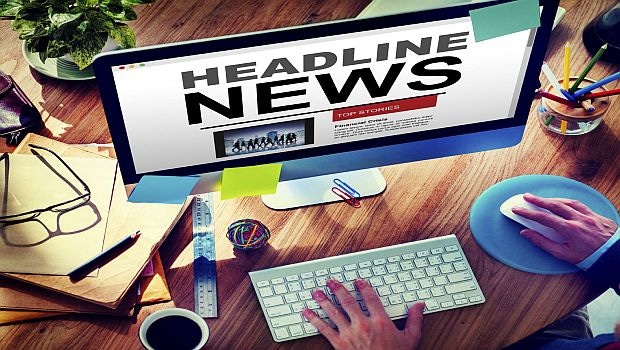 Happy Friday! This week is full of new product, ingredient and technology launches, including Hershey's Kisses Milk Chocolates and Hershey's Milk Chocolate Bars with simple, familiar ingredients and no artificial flavor. There's also lots of personnel changes, industry expansions and more. Read on!
New Ingredients, Products & Technologies
Hershey is rolling out Hershey's Kisses Milk Chocolates and Hershey's Milk Chocolate Bars with simple, familiar ingredients and no artificial flavor. These are some of the first products to deliver on a commitment to consumers that Hershey announced earlier this year. These products are made with fresh milk from local Pennsylvania farms, cocoa beans sourced responsibly from West Africa, pure cane sugar and natural flavor. This video provides a behind-the-scenes look at how Hershey transitioned the recipes.
Also new to holiday Hershey's Kisses, you'll see a SmartLabel™ QR code on-pack. Hershey is the first to pilot this web-based platform that allows consumers to access a wealth of information about products, including ingredients, nutrition facts and allergens that is not limited by the size and space of packaging. Hershey spearheaded the development of SmartLabel, which will soon be adopted by companies across the country.
Arla Foods Ingredients developed a maternal nutrition solution that contains three natural milk ingredients to provide the building blocks needed to support the well-being of mothers-to-be and her developing baby:
Lacprodan® whey protein – a high-quality protein from milk that promotes satiety, helps to manage blood sugar levels and is easy to digest, while also supporting the development of maternal tissue and the unborn baby

Capolac® minerals – a concentrate of minerals from milk that supports the development of bones and teeth in the baby and reduces the risk of complications during pregnancy, as well as minimizing loss of bone mass in the expectant mother

Lacprodan® PL-20 milk phospholipids – a phospholipid-rich concentrate of milk proteins containing gangliosides, which supports early brain development in the unborn baby
Taura Natural Ingredients introduced a URC® specialty range of concentrated fruit pieces for manufacturers of baked goods and snacks. The range includes named-variety fruit ingredients made from France's unique Normandie apples and apricots du Roussillon, as well as delicious American Concord grapes.
With many of today's consumers keen to know the origins of the food they eat, the fruit pieces are perfect for inclusion in premium biscuits, cookies, cakes, chocolate and bars. They can also be eaten on their own as a tasty snack.
Taura will showcase the new fruit pieces with provenance at Food Ingredients Europe 2015, on Stand 6L59. Visitors will have the opportunity to see, handle and taste these and other ingredient and snack solutions based on real fruit.
AIB International is empowering bakeries to validate their food safety preventive controls with a baking process kill step calculator and consulting service that accurately evaluates Salmonella destruction in bakery products. FDA's Food Safety Modernization Act (FSMA) requires validation and verification of thermal processes or kill-step, creating an industry-wide need to scientifically validate thermal processes to ensure product safety.
Beginning Nov. 3, 2015, commercial bakers can use AIB's free Baking Process Kill Step Calculator to evaluate the lethality of a thermal process (baking) to destroy Salmonella in their hamburger buns and demonstrate effectiveness of the process to comply with FSMA. The interactive calculator works by using oven time and temperature parameters to automatically determine the total process lethality (e.g., 5 log) for Salmonella. If the desired log reduction is achieved for the baking process and pathogen of concern, the generated report can be used as guidance and supporting documentation for FSMA's validation and verification process.
AIB International collaborated with stakeholders Kansas State University, ABA FTRAC, and the University of Nebraska-Lincoln to design, execute, and submit for publication peer-reviewed research supporting the hypothesis that typical baking processes for hamburger buns serve as a lethal kill step. This important work, currently under review, will be the first publically available scientific research for kill step validation in bakery products. The initial calculator determines lethality of a bun baking process, with additional calculators for muffins, whole wheat bread, and cookies expected by early 2016.
Glanbia Nutritionals added a new plant-based protein alternative within its HarvestPro™ plant protein line: HarvestPro™ Wheat Protein 85, comprised of wheat protein developed and produced by MGP Ingredients, offers a water-dispersible and lightly hydrolyzed wheat protein with a favorable flavor profile. It contains double the glutamine levels and increased proline levels compared to soy and whey protein isolates.
A human study with HarvestPro Wheat Protein showed positive results in athletes. Subjects were given HarvestPro Wheat Protein, whey protein isolate, soy protein isolate or control (water) and put through a 75 percent VO2 max run test. At minimum, HarvestPro Wheat Protein performed as well as soy and whey proteins for reducing muscle soreness post-exercise and maintaining healthy blood glucose and lactate levels during exercise.
Standardized to 85-percent protein content with a light hydrolysis process, HarvestPro Wheat Protein yields an improved amino acid profile. This wheat protein's more favorable flavor profile is due to its high glutamine levels. Offered in both an agglomerated and non-agglomerated form through Glanbia, it's a flexible ingredient that can be utilized in a variety of applications such as ready-to-mix powders, bars, baked goods and analogue cheese to improve extensibility. It is GRAS, non-GMO, halal and kosher-compliant.
Salt of the Earth Ltd., launched Umamix, its latest sodium-reduction ingredient for hamburgers and processed meat. Umamix is a proprietary savory mix of quality sea salt and vegetable extracts rich in umami, the distinctive flavor-boosting "5th taste". The new formula is designed to reduce sodium and MSG in processed meat applications. The savory profile of Umamix is derived from three extracts: tomato, shiitake mushroom and kombu seaweed. In precise combination with pure Red Sea salt, it can enhance flavor while helping reduce sodium by up to 45 percent.
Imbibe created a Technical Services Team, a new division focused on delivering innovative solutions to ingredient technology, quality systems management, and regulatory compliance for new beverage products. The Technical Services team works closely with Product Developers to integrate all aspects of new product commercialization. 
The new team researches and procures novel ingredients, prior to their review of each product label to ensure compliance. Identifying claims that may be used in marketing, both domestically and internationally, is another crucial role of the Tech Services Team.  In addition to these solutions, the team is responsible for evaluating key product characteristics to provide guidance on how to best ensure the successful transition of the product from ideation to full scale production.   
By bringing these services in-house, Imbibe addresses regulatory, quality, and commercialization questions early in the development process, minimizing the delays sometimes associated with new product launches.
News
Archer Daniels Midland Co. (ADM) increased its capacity to serve growing regional demand for value-added food-ingredients and animal-nutrition products with the opening of two plants in China. ADM CEO Juan Luciano joined government officials and representatives from Matsutani Chemical Industry Co Ltd., for a ribbon-cutting ceremony in the northeastern coastal city of Tianjin, marking the opening of a plant to produce Fibersol® soluble dietary fiber. Additionally, Luciano and officials from the eastern city of Nanjing also marked the opening of a feed-premix plant—ADM's third in the country.
The Nanjing facility will manufacture nutritional premixes that can be added to animal rations to promote good health and optimal growth. Such premixes typically contain various vitamins and minerals, amino acids such as lysine and threonine, and other ingredients. ADM will manufacture an estimated 30,000 metric tons of premix products per year at the Nanjing facility. The company also owns premix production facilities in Tianjin and in Dalian, and a fourth is currently under construction in Zhangzhou.
PowderPure received $5.8 million in funding to expand their revolutionary powder drying capabilities and transform the entire food drying industry. Orca Capital was instrumental in helping to raise the funds. The company's all-natural, premium vegetable and fruit powders are used in a broad range of industrial applications from food ingredients to nutritional supplements. Infidri is the company's innovative, patented drying technology that allows the powders to retain more color, flavor and nutrition than any other drying process.
Sweet Green Fields Co. Ltd., a global producer of premium stevia extracts, was granted a product patent pertaining to Reb D stevia glycosides combinations. Issued by the United States Patent and Trademark Office, SGF has patent rights in the United States, Canada, China, Mexico, Australia, New Zealand and 32 additional European countries.
With the new Reb D stevia glycoside patent completing its entire Reb D patent portfolio, SGF holds the right to blend Reb D at specific ratios with all sweeteners, not limited to steviol glycosides. In particular, this patent honors the uniqueness of the company's premium alternative sugar sweeteners optimized with steviol glycoside containing Reb D—including SGF Dual and SGF Omega—and additional products currently in the development stage. Reb D helps SGF develop sweeteners with a 10-percent sugar equivalence that offer a quick onset of sweetness without compromising on taste.
Personnel Updates
Wixon named Greg Gonzales as packaging operations manager. In his new role, Gonzales is responsible for oversight of the packaging department, including scheduling and management of facility staff, directing lean manufacturing practices, and coordinating and ensuring compliance with established standards for production and quality.
Gonzales has more than 20 years of food industry experience from a variety of production management assignments, with companies including Kangaroo Brands/ConAgra Foods, Unilever and Ventura Foods. He has previously implemented total productive maintenance lean manufacturing programs and lead teams to achieve Level 3 in the Safe Quality Foods Certification.
Gonzales and his wife reside in Menomonee Falls, Wisconsin, and have four boys. In his spare time, he enjoys coaching soccer and baseball within the community.
Beyond Meat, creator of mass-market plant-based protein, announced the following appointments to its management team: Mark Mortimer as chief growth officer, Jerry Joye as chief operating officer and Mark Nelson as chief financial officer.
Mortimer, formerly president and chief customer officer of Annie's Inc., has over 30 years of sales, marketing and business development experience at Fortune 500 consumer products companies, including ConAgra Foods, Del Monte Foods, Clorox and PepsiCo. Mortimer joined Annie's Inc. as senior vice president of sales in 2006, and held several roles before being named president in 2014. Mortimer was instrumental in building the Annie's brand, which lead to a successful IPO in 2012 and an acquisition by General Mills in 2014. Mortimer received a B.A. from University of California, Los Angeles. 
Joye has 20 years of experience in supply chain and operations. He started at FIJI Water as vice president of supply chain in 2005. He served as senior vice president of operations and chief operating officer of Neptune Pacific Line, rising to the role of chief operating officer at the company, with responsibility for FIJI Water, JUSTIN and Landmark Wines and Neptune Pacific Line. He previously held P&L positions at General Electric and served as a logistics Officer in the U.S. Army. He graduated with honors from The Citadel and earned a MBA from Rotterdam School of Management in Europe.
Nelson was most recently he was CFO and treasurer at Farmer Brothers Co., a manufacturer, wholesaler and distributor of coffee, tea and culinary products. He previously held several positions, rising to vice president, corporate controller and chief accounting officer for Newport Corp., a supplier of advanced technology, and its subsidiaries. He previously held management, compliance and finance positions with C.R. Bard and Thermo Electron. After graduation from University of Massachusetts, Amherst, and Olin Graduate School of Business, Babson College, Nelson was recruited by General Electric into the company's financial management program, where he won awards and accolades for his performance.
popchips®, the  popped snack company, expanded its leadership team by appointing David Ritterbush to CEO. popchips previous CEO, Paul Davis, will expand his role on the board of directors, joining founder Keith Belling as co-chairman.
 Ritterbush brings 25 years of consumer package goods (CPGs) experience to the company, having worked across numerous leading lifestyle brands. He is recognized as an innovator within the industry, with a keen ability to identify and respond to consumer behaviors and demand in highly competitive markets. Previously, he was CEO of Premier Nutrition Co. During his tenure at Premier Nutrition, Ritterbush led the company through tremendous growth as it became a leading player in the active nutrition category. Prior to Premier Nutrition, Ritterbush spent time as the VPGM of Red Bull North America and had a long career at Dreyer's Grand Ice Cream.
Subscribe and receive the latest insights on the healthy food and beverage industry.
Join 47,000+ members. Yes, it's completely free.
You May Also Like
---