The ashwagandha root effect: Creating social impact with corporate responsibility – article part two
The ashwagandha root effect: Creating social impact with corporate responsibility – article part two
Part two of our special series tells the KSM-66 story about corporate social responsibility, including harvesting practice and local community engagement commitments.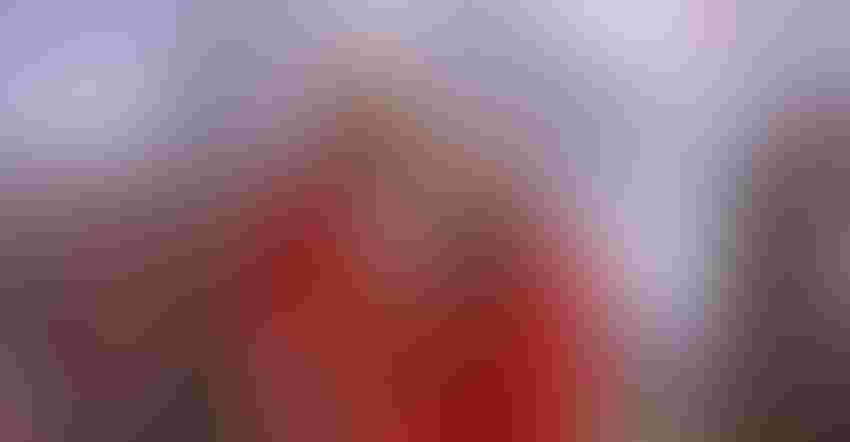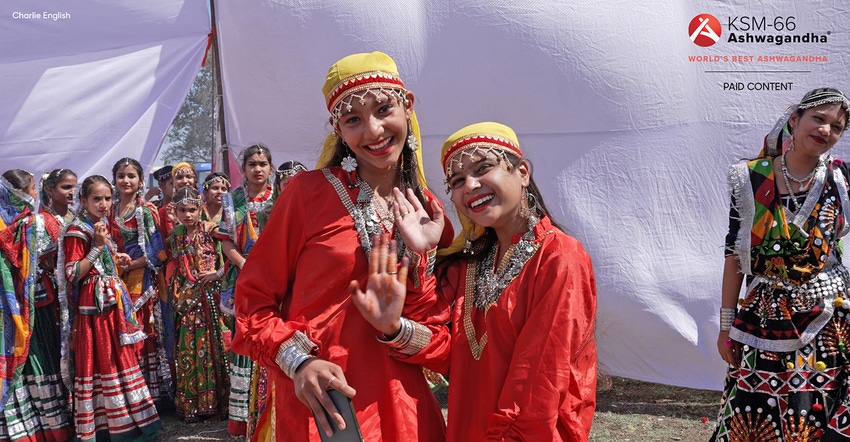 Blazing a trail in community support
Vertical integration is now a critical benchmark for today's botanical ingredients. But given the current market pressures around environmental issues and social and economic challenges, the importance of a vertically integrated supply chain is merging with broader concepts around corporate social responsibility (CSR).
As defined today, CSR is a model in which a company operates with commitments that enhance, rather than degrade, society and the environment.1 While the phrase is now commonly used in business, there is growing consumer pressure on companies to better communicate these efforts and their impacts. Brands and formulators looking to source botanical ingredients increasingly want to see exactly where the rubber meets the road when it comes to CSR.
In the botanical supply chain, these concepts are particularly important, because where a plant comes from, how it's grown, and the way it's processed has immeasurable impact on the finished product it will become. Coupled with pressures from climate change and the evolving global socio-political environment, botanical supply chains are increasingly at risk.
All the more reason for brands to use suppliers that check all the CSR boxes.
As we rejoin the industry stakeholders on their journey through Rajasthan, they are learning first-hand that KSM-66 ashwagandha root is not only vertically integrated but also follows an unprecedented model for giving back to the community.
The KSM-66 farms are located in the center of an important agricultural area, around the town of Ramganjmandi, where ashwagandha farming is systemically important. Between 30% and 40% of farmers in the region depend on ashwagandha as a crop.
Free healthcare for all
Ramganjmandi is hardly a small village; it's a bustling town and home to about 200,000 people. Jobs for farm workers are only a first step in how KSM-66 gives back to this community. The company also supports schools, and hospitals, provides financial assistance to teachers, students, patients, and tribes, and promotes the development of heritage and cultural infrastructure here.
It's an extensive and unique operation, and it has a cascade effect throughout this region.
"It is pretty touching and amazing work that the company does with and for the community," said Chris Kilham, ethnobotanist and Medicine Hunter. "If you have a strong community of opportunity and you support them, it's no surprise they do great work, they feel proud of their work, and they don't feel like they are just being exploited. The people who work here, they earn 10% to 20% more than they would doing other work in the area."
The model is also relatively rare in the herb world, noted Roy Upton, founder of the American Herbal Pharmacopoeia. "Probably 40% of herbs are cultivated, a lesser percentage are organic and fewer yet are employing women, so there are very few companies in botanicals doing this. What I think is important is that KSM-66 has established a model for how to do this. In a sustainable way, they are paying workers a fair wage and preserving land for future generations and for cultural preservation."
The visiting delegation got to see directly how KSM-66 gives back by visiting both a hospital and a school, which gave them added perspective on the initiatives.
Tom and Maibritt Johnsson, founders of Medicine Garden, the first company to sell ashwagandha in Sweden, were on their second visit to the  KSM-66 operation. "They really are living up to their promises. We are coming back now, and we can see it is even better. We talk with the workers, and they have a higher salary than most people in Indian farming agriculture and they have free hospital care, free schooling, and if they have animals, they also have free veterinary clinics, so KSM-66 really gives back to the people," said Maibritt Johnsson.
With such a large population, it's not surprising that health care is in high demand in the greater Ramganjmandi area. The group visited one of the hospitals KSM-66 supports, the Primary Health Center in the village of Kherabaad, which sees up to 150 patients daily on an outpatient basis. The hospital provides all medicines and services without cost. The center also offers monthly clinics for pregnant women and children so they can stay local for basic care like wellness checks and immunizations. The team of doctors there maintain it is a combined effort with support from the practitioners, KSM-66 and the villagers who bring their families in for treatment.
Health centers like this also help bridge the gap between modern and traditional medicines, which is a notable model for industry, said Elijah McCarthy, ND, Irwin Naturals' director of product development. "No single person, no single therapy is going to be sufficient to address the complex and very dynamic nature of the human body. To me it really requires the integration of the two worlds, and I am very happy to see that being done here with the help of KSM-66 ashwagandha root and Ixoreal Biomed."
Education matters
With a growing population of children in Ramganjmandi, it's no surprise that schools are another part of the equation. The town is home to several schools, three of which are funded by KSM-66 and educate around 1,000 children. The industry group got to see how such initiatives help support the region's future. They visited the Adarsh Vidya Mandi School, where they were greeted by hundreds of students and treated to a cultural program featuring dance and music representing India's 29 different states.
The school has a philosophy to create a better future by spreading knowledge, which in turn helps children become self-sufficient and bolsters the whole community.
One of the industry visitors, Pradeep Thaker, R&D director of Country Life, was especially moved by the school and the students. Having grown up in India and gone to a similar school, Thaker was looking for that child he once was in the crowd of smiling faces. "I wanted to find 'me' in that crowd—the shy boy standing in the back," he said. "I believe that these encounters can provide encouragement to kids that one day they might travel abroad and go to school and find that the world might be a welcoming place to them."
For Lisa-Maria Müllner, a team lead for supplement development at Austria-based supplement manufacturer Ringana, the school not only underscored the importance of ashwagandha root extract to the region, but also the importance of carrying that story home. "It's our task now to carry the message to the European countries, other companies and end consumers, so we can talk about the potential of the plant itself and it's impact on the culture and community." 
In case you missed part one of this four part series, click here. 
1. Investopedia. What is Corporate Social Responsibility. May 27, 2022. https://www.investopedia.com/terms/c/corp-social-responsibility.asp#:~:text=Corporate%20social%20responsibility%20is%20a,positive%20brand%20image%20of%20companies
Subscribe and receive the latest insights on the healthy food and beverage industry.
Join 47,000+ members. Yes, it's completely free.
You May Also Like
---