SupplySide West education preview: Microbiome exploration and research
SupplySide West education preview: Microbiome exploration and research
There's a wealth of research into the effect ingested live microbes can have on general human health and the promotion of positive health outcomes. A leading researcher plans to present findings from an analysis of the data to the Las Vegas crowd in November.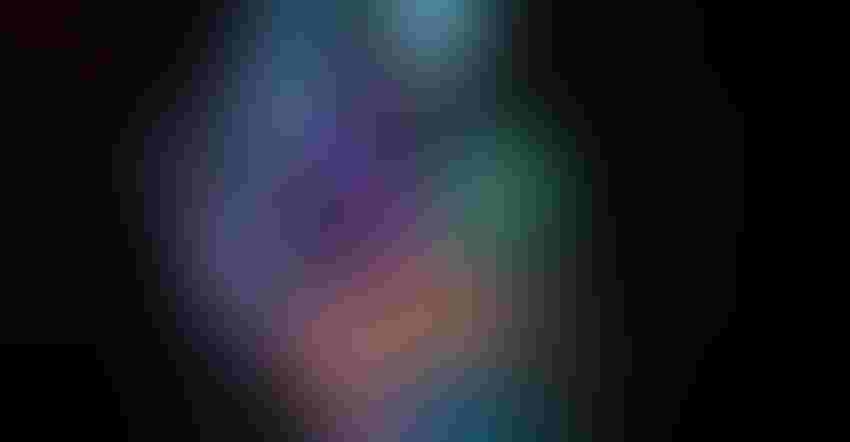 The evidence of the benefits of live dietary microbes for general human health is building, but how much do we really know, and what does the current wide swath of research reveal about support for specific health benefits? An educational session at the just-around-the-corner SupplySide West show in Las Vegas aims to tackle these and other questions with a leading researcher in the space.
Argyha Mukherjee is a postdoctoral fellow in the Department of Food Biosciences at Teagasc, the Agriculture and Food Development Authority of Ireland. He works on a team led by accomplished molecular microbiologist Paul Cotter, and their group is pursuing an evidence mapping exercise to systematically review the available evidence for the relationship between live microbe intake and specific health outcomes that have shown promise.
"It is quite incredible how the gut, which is not officially termed an organ, has so much influence on so many different aspects of health," Mukherjee recently told Natural Products Insider in an interview. "The saying 'you are what you eat' has become so literal now."
Mukherjee—a microbiologist, with experience in sequencing, bioinformatics and molecular microbiology, and whose current research includes a finer focus on the gut-brain axis—will present some of the Cotter group's work during the session, which is set for Tuesday, Nov. 1, from 1 p.m. to 4 p.m. at the Mandalay Bay Convention Center.
"The evidence mapping is basically a first step in hypothesizing if we can come up with a daily recommended allowance, like we have for carbohydrates and proteins (and other nutrients)," he said. "The benefits of live microbes are quite obvious right now, and (researchers are asking), 'Can we come up with a committed category for microbes?'"
One area where the team in Ireland can provide deep insight is fermented foods, a category within live microbe intake that isn't deeply entrenched in Western diets. Research on fermented foods specifically is lacking, Mukherjee said, but next-generation sequencing technology could help get to the root of why fermented foods have been connected to positive health outcomes over centuries in other parts of the world.
"The revolution in next-gen sequencing has actually made us able to get a grasp on the diversity of fermented foods," he explained. "The computational methods are still developing, and the sequencing is quite a recent phenomenon. I think when people actually sequenced (fermented foods), they kind of showed that there's a treasure trove of information there."
Mukherjee hopes his team's work can be a key step in the process toward determining the merits of recommending a level of live microbe intake that can be linked to positive health outcomes.
"If we find a good amount of evidence that ingestion or consumption of live microbes helps people on a routine basis regarding their health, we will find a way to get (to wider consumer acceptance). It may not be RDA (Recommended Dietary Allowance). It may not be adequate intake. We may come up with a different definition or a different metric," he explained. "But in Western countries, where there is a high proportion of processed foods, there has been a lack of exposure to microbes for a long time now. So that is all the more reason to push the consumption of microbes in Western societies."
"Being a reasonably positive person, I believe that we will find a way. Because at the end of the day, if it benefits people, we should find a way," he surmised.
Mukherjee will be one of four presenters during the session titled, "Exploring the microbiome: Science, innovation and delivery" (get more information HERE). His fellow presenters are Bill Giebler, content & insights director at Nutrition Business Journal; Erin D. Lewis, scientific director-nutritional sciences with KGK Science Inc.; and Sandra Saville, RD, education and communication director at the International Probiotics Association (IPA).
The session is presented in partnership with IPA, and is underwritten by AIDP, Deerland Probiotics & Enzymes, Friesland Campina Ingredients, and Lallemand Health Solutions.
Subscribe and receive the latest insights on the health and nutrition industry.
Join 37,000+ members. Yes, it's completely free.
You May Also Like
---